Jim Irsay's unusual decision to name Jeff Saturday as his team's interim head coach has not been well-received around the league. Among Frank Reich's holdover staffers, a fair amount of unrest has emerged.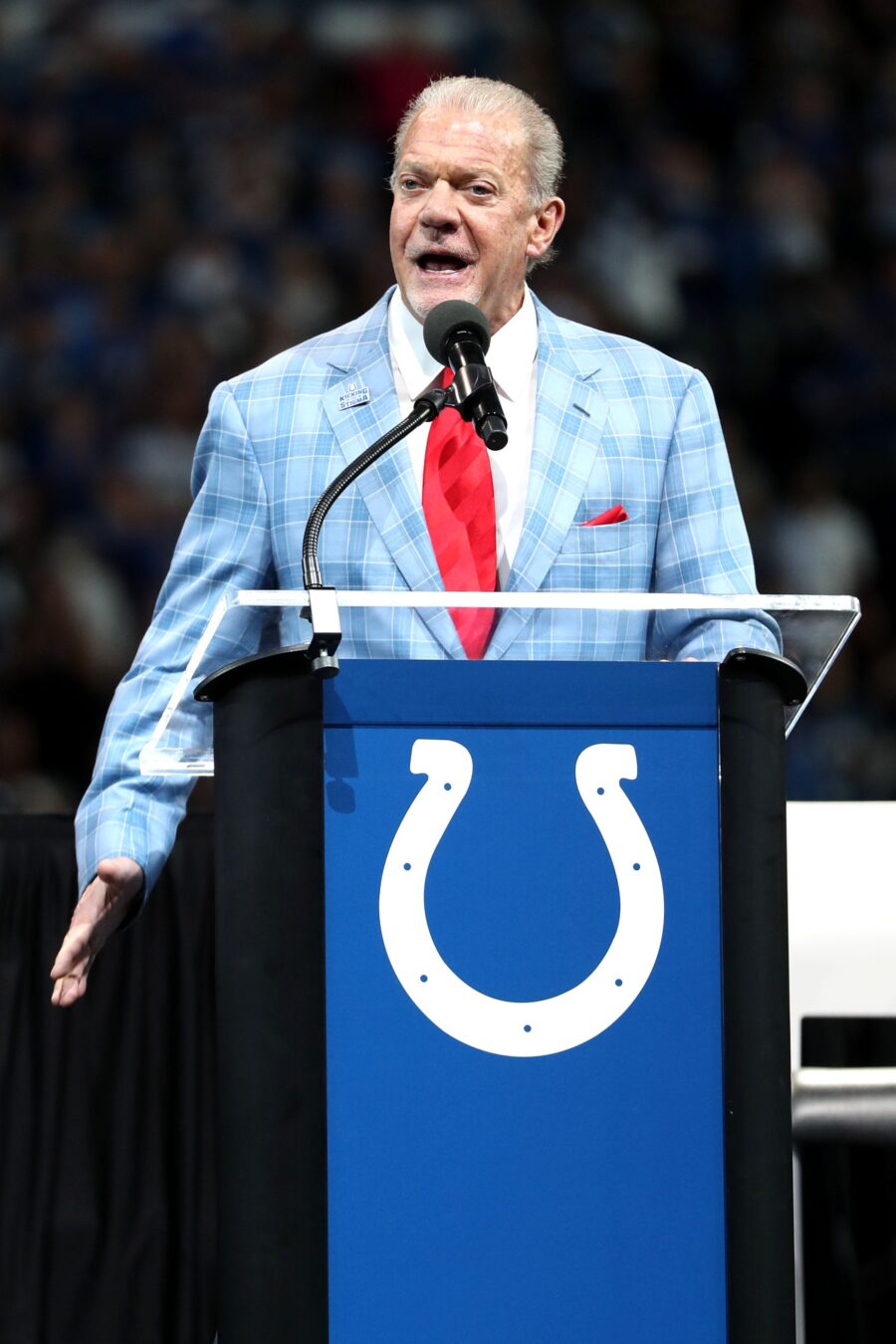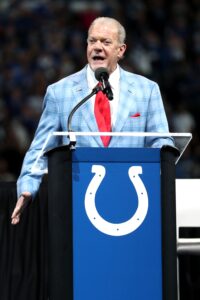 Saturday is going with assistant quarterbacks coach Parks Frazier as his offensive play-caller in Week 10, but Jason La Canfora of the Washington Post reports Frazier was not the first choice. QBs coach Scott Milanovich, a former Jaguars play-caller who helmed the Toronto Argonauts to a Grey Cup as head coach in 2012, turned down the chance to call plays.
Milanovich called plays in Canada and for a short stretch with the Jaguars. He has been on Reich's staff since last year. While Frazier has been with the Colts since Reich's 2018 arrival, the 30-year-old does not have play-calling experience and was on the quality control level as recently as 2020. The Colts also have former East Carolina HC and Maryland OC Scottie Montgomery on staff as running backs coach; Montgomery was on the Panthers' OC radar this offseason.
[RELATED: Reich Aiming For Another HC Job]
Irsay's decision to hire Saturday has caused tumult among staffers and players, according to La Canfora, who adds Matt Ryan and other veterans were "irate" when informed of the Reich-for-Saturday swap. Some vets have said they do not want to play for the team any longer, though the trade deadline having passed limits players' options. GM Chris Ballard, whom Irsay said was not in danger of being canned, told players the Saturday decision came "directly from the owner." Irsay made that plain with his comments this week.
Irsay being behind the firing of offensive coordinator Marcus Brady is not surprising, but La Canfora notes the owner overruled Reich on quarterback selection. Reich did not view Sam Ehlinger as ready to play, and although the since-fired HC did not want to bench the struggling Ryan, he would have gone to Nick Foles before Ehlinger. Reich said this offseason he had wanted to acquire Foles in previous years. Prior to Ehlinger replacing Ryan, he moved past Foles as Indy's QB2. It does not appear Reich backed that move.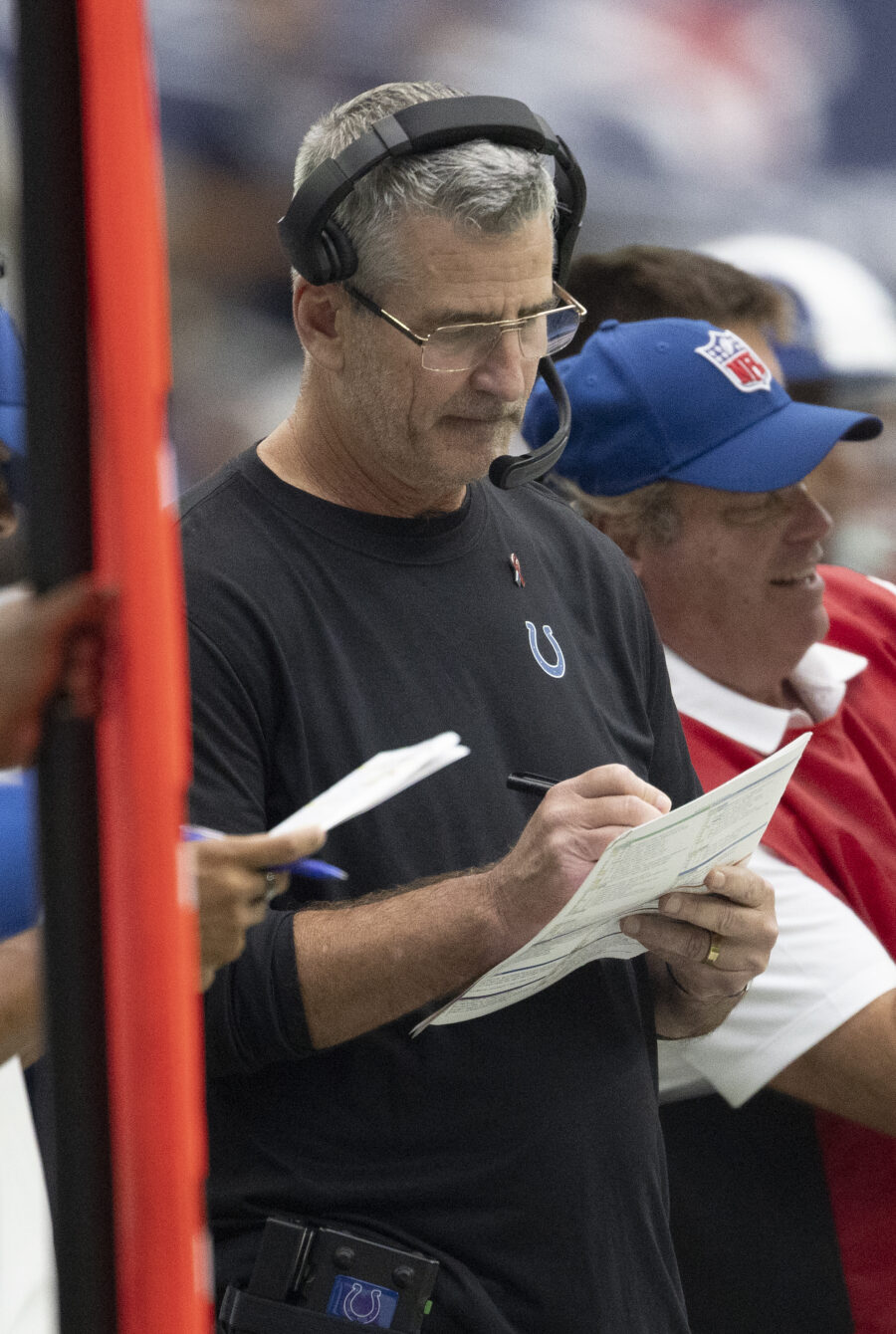 The Colts are 0-2 with the 2021 sixth-round pick starting, and although Ehlinger drew praise from Reich, some around the league believe the Colts are tanking with their Saturday-Ehlinger-Frazier strategy. Irsay vehemently pushed back on that notion (via The Athletic's Bob Kravitz), but the Colts — who also traded Nyheim Hines' through-2024 contract to the Bills at the deadline — will be far less experienced in key spots when they face the Raiders on Sunday.
"That's the most absurd thing I've ever heard, that we're tanking," Irsay said. "That's bulls—. We're in this thing; 9-7-1 get us in, no question about it. … We're not tanking the season. Whoever says these things, that we're not playing Matt because [of an effort to tank], that's all bulls—. That's not true. … We're going to do what it takes to win. I don't know who people think we are, they don't know us. We don't tank in Indianapolis."
Irsay also said, via Kravitz, Ryan could play again this year. Previously, the thought was Reich's 2023 injury guarantee will keep him sidelined. Ryan has missed time with a shoulder injury, but upon switching to Ehlinger, Reich said the move was not injury-related. The longtime Indianapolis owner said it is inaccurate to suggest he forced the QB switch on Reich, indicating Saturday will have free rein to change quarterbacks. Irsay has, however, taken a hands-on role regarding quarterbacks this year. He forced the trade of Carson Wentz and instructed Ballard to finalize the Ryan deal, so his fingerprints being on the Ehlinger move would not be a stretch.
The Colts won the Andrew Luck sweepstakes 10 years ago, going 2-14 in 2011. But the team losing Peyton Manning for a full season led to that pick, rather than a full-fledged tanking effort. Though, the Colts certainly benefited from losing at the right time. Indianapolis has yet to find a Luck replacement; the team will certainly be linked to first-round passers in 2023.
Reich's staff also includes DC Gus Bradley, a four-year Jaguars HC who has been on the coordinator level for over a decade, and former Panthers, Broncos and Bears HC John Fox, a senior defensive assistant. Special teams coordinator Bubba Ventrone is viewed as a rising talent in the coaching ranks. The Saturday decision and Irsay's defense of the choice has drawn criticism from other staffers around the league, Kimberley Martin of ESPN.com tweets.
The Rooney Rule does not apply to interim hires. Rod Graves, the director of the Fritz Pollard Alliance, said (via CBS Sports' Josina Anderson, on Twitter) that should change going forward. The NFL's expanding of the Rooney Rule in recent years certainly points to the possibility it will later apply to interim hires. It is not yet known if the league will discuss that matter for potential 2023 application.