Carolina broke the seal on head coaching hires this offseason when it announced the decision to hire former Colts head coach Frank Reich today to officially replace Matt Rhule, spurning interim head coach Steve Wilks in the process. A closer look at the Panthers' recent hires, though, may bring us back to an issue the NFL has been struggling to fight in recent years, and may lead Carolina into pending litigation against the NFL and multiple other teams, according to Mike Florio of NBC Sports.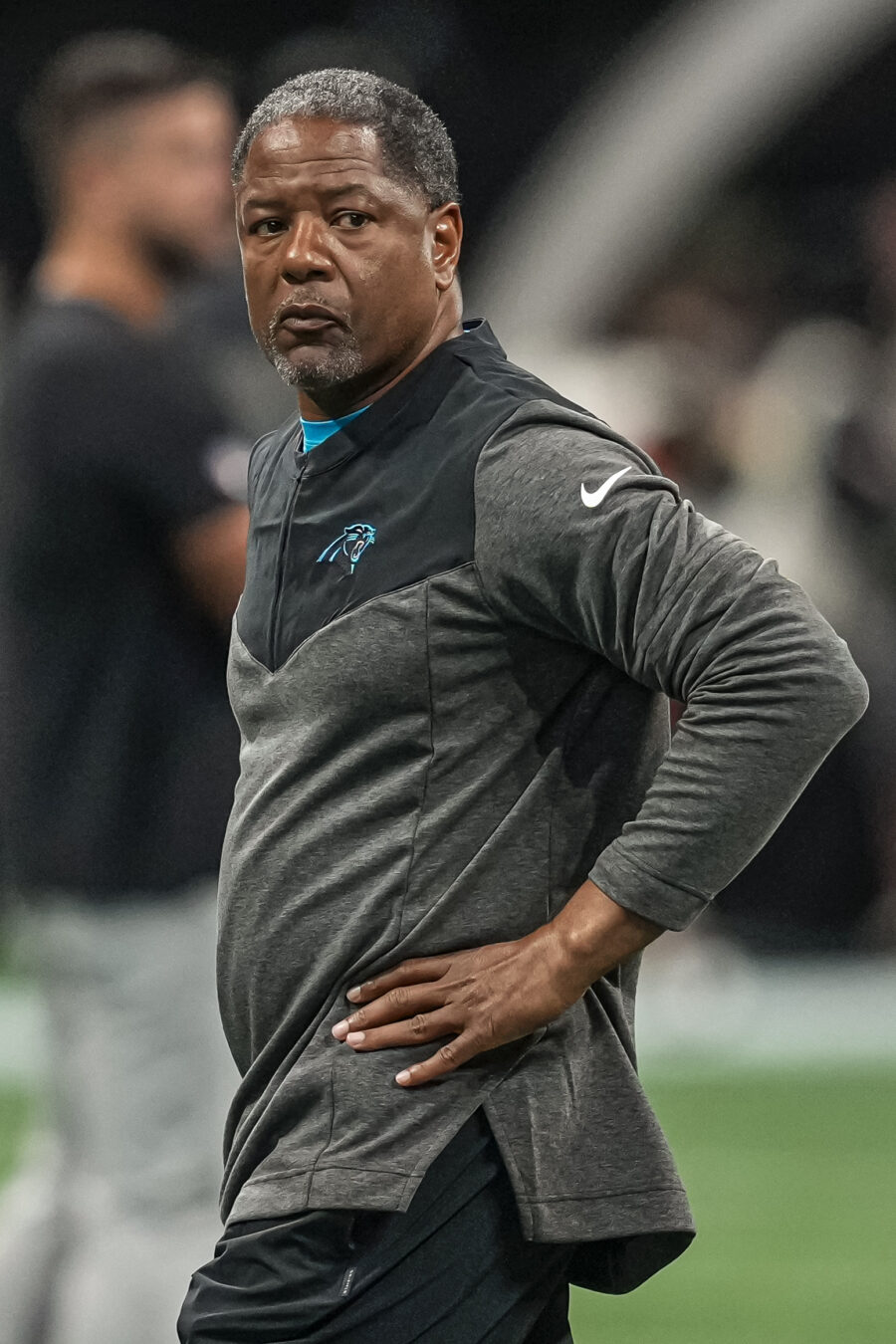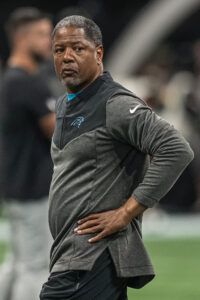 On January 8, nearly three weeks ago and a mere two hours after the Panthers' regular season had come to a close, Reich's daughter, Hannah Reich Fairman, announced that she had officially accepted a job with Carolina on Twitter. On its face, there's nothing wrong with Fairman's hiring. Even in a league rife with nepotism, the personnel addition couldn't even be considered as such as Reich didn't yet work for the Panthers.
Wilks already has a storied role in the league's history of racial discrimination. Wilks is involved in the pending Brian Flores racial discrimination case against the league and several teams, having sued the Cardinals. After the announcement that Wilks was being passed over for Reich, Wilks' lawyer in the suit, Doug Wigdor, implied that Carolina would soon find itself added to the lawsuit as a defendant, as reported by Florio. The argument on Wilks' behalf is that racial bias affected his chances to remain the head coach in Carolina on an official basis and that his existing involvement in the pending lawsuit against the NFL led the Panthers to consider him in a lesser capacity.
"We are shocked and disturbed that after the incredible job Coach Wilks did as the interim coach, including bringing the team back into playoff contention and garnering the support of the players and fans, that he was passed over for the head coach position by (Panthers owner) David Tepper," Wigdor averred in his statement. "There is a legitimate race problem in the NFL, and we can assure you that we will have more to say in the coming days."
Whether or not Fairman's hiring holds any wrongdoing, it immediately becomes a point of interest in the eventual litigation. The theory would be that the Panthers knew that Reich would eventually become their head coach when they hired Fairman and strung any other candidates along for a sham coaching search that made a mockery of the NFL's diversity hiring rules and efforts. Efforts like the Rooney Rule have been minimized into red tape that has NFL franchises perfunctorily going through mandatory motions with zero intention.
If Reich's appointment was a done deal at the time of Fairman's hiring, it becomes a key example of the league's issues with racial discrimination, and Wilks case gains much more evidential validity. In order to prove that theory, an investigation will have to be undertaken to review all communications and question those involved in the hiring process.