Shortly after the Colts signed Nick Foles, Frank Reich said he wanted to bring in the former Super Bowl MVP in previous offseasons. The fit worked out best this year, after the Bears released him following the draft.
Foles has worked as Matt Ryan's backup thus far this season, but that will change in Week 6. Indianapolis plans to bump Sam Ehlinger into that role, Fox 59's Mike Chappell reports. Ehlinger will dress, while Foles will be a gameday inactive.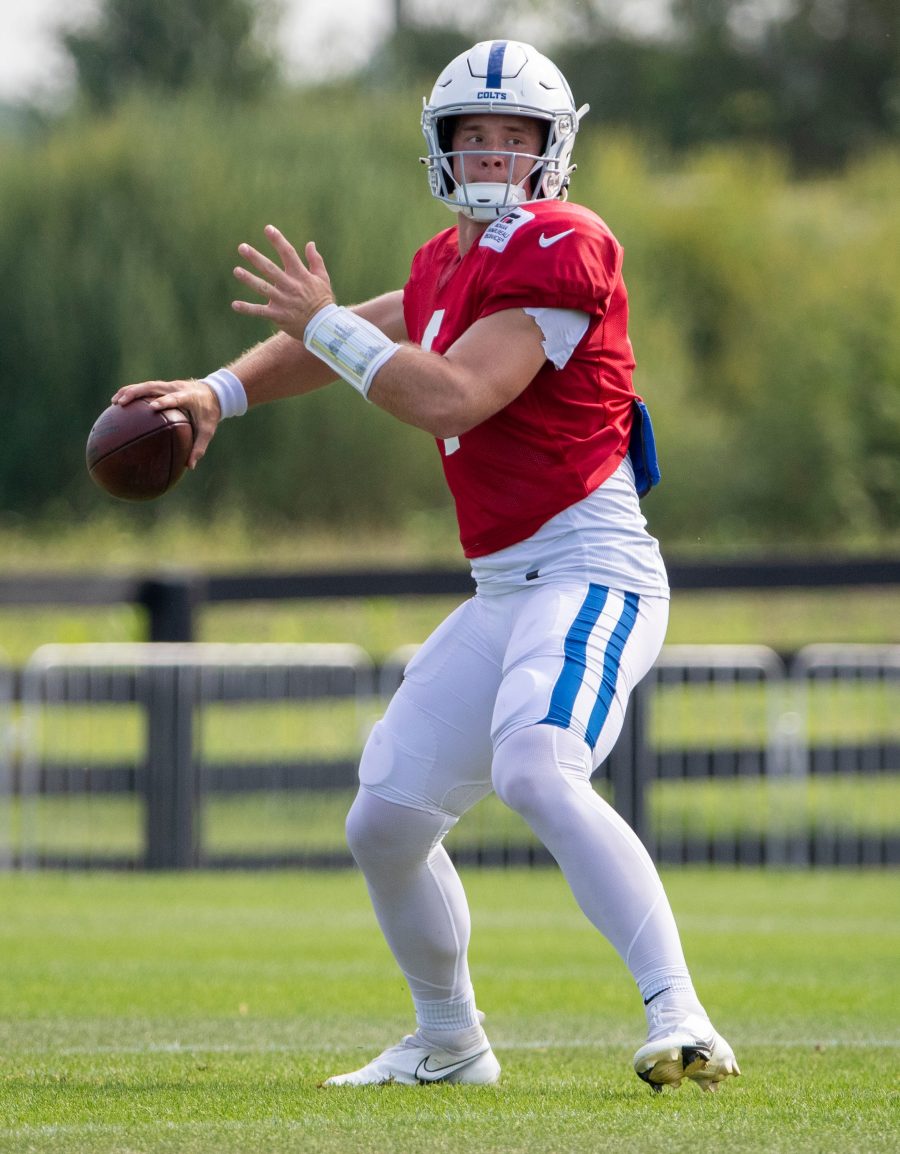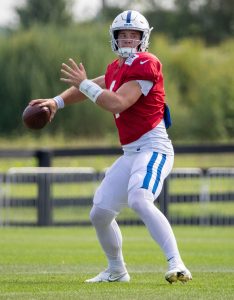 Suiting up for a game is not new to Ehlinger, a sixth-round pick out of Texas last year. He stood as Carson Wentz's backup last season. Wentz made 17 starts during his one-and-done Indianapolis season, but the Colts have consistently praised Ehlinger. His stock continues to rise within the organization, Zak Keefer of The Athletic notes (on Twitter).
While Chappell adds Ehlinger is not viewed as a threat to Ryan, the promotion is certainly interesting given how the 15th-year veteran has fared as a Colt. Ryan's 11 fumbles are the most through five games since the 1970 AFL-NFL merger, and his 10 turnovers (seven interceptions, three lost fumbles) lead the league. The Colts have also seen teams submerge their immobile starter; Ryan has taken 21 sacks this season. The Colts are averaging a league-low 13.8 points per game.
A consistent presence for Big 12 buffs throughout his college career, Ehlinger worked as the Longhorns' starter from his 2017 freshman season through 2020. He posted two seasons with at least 25 touchdown passes compared to five INTs and offers far superior mobility compared to Ryan or Foles. Ehlinger totaled 16 rushing touchdowns as a sophomore and amassed 663 rushing yards as a junior. He still lasted until the No. 218 pick last year, carrying a project label upon joining the Colts.
The Colts, who traded a third-round pick for Ryan this year and want him to start for at least two seasons, have run into persistent issues along their offensive line. The once-elite unit has seen uneven play affect Ryan. Indy has already relocated Matt Pryor from left tackle to right tackle and benched Week 1 right guard Danny Pinter. Pryor, who has allowed five sacks this season, did not play well at right tackle last week in Denver. It is possible the Colts make another move at that spot in Week 6.
Ehlinger may be positioned as the backup due to his mobility behind this unusually shaky front, though it would be interesting to see if the Colts would turn to he or Foles if Ryan suffered an injury that required a multigame absence. Ryan has only missed three starts due to injury in his career. Foles is signed through 2023 on a $6.2MM deal.
Follow @PFRumors