League executives are starting to wonder how long the Broncos will tolerate Nathaniel Hackett's growing pains. Jason La Canfora of the Washington Post spoke with NFL executives, evaluators, and coaches, with many "paint[ing] a bleak picture" of Denver's outlook with Hackett at the helm. The head coach's "ability to survive his first season on the job" is being discussed around the NFL, per La Canfora.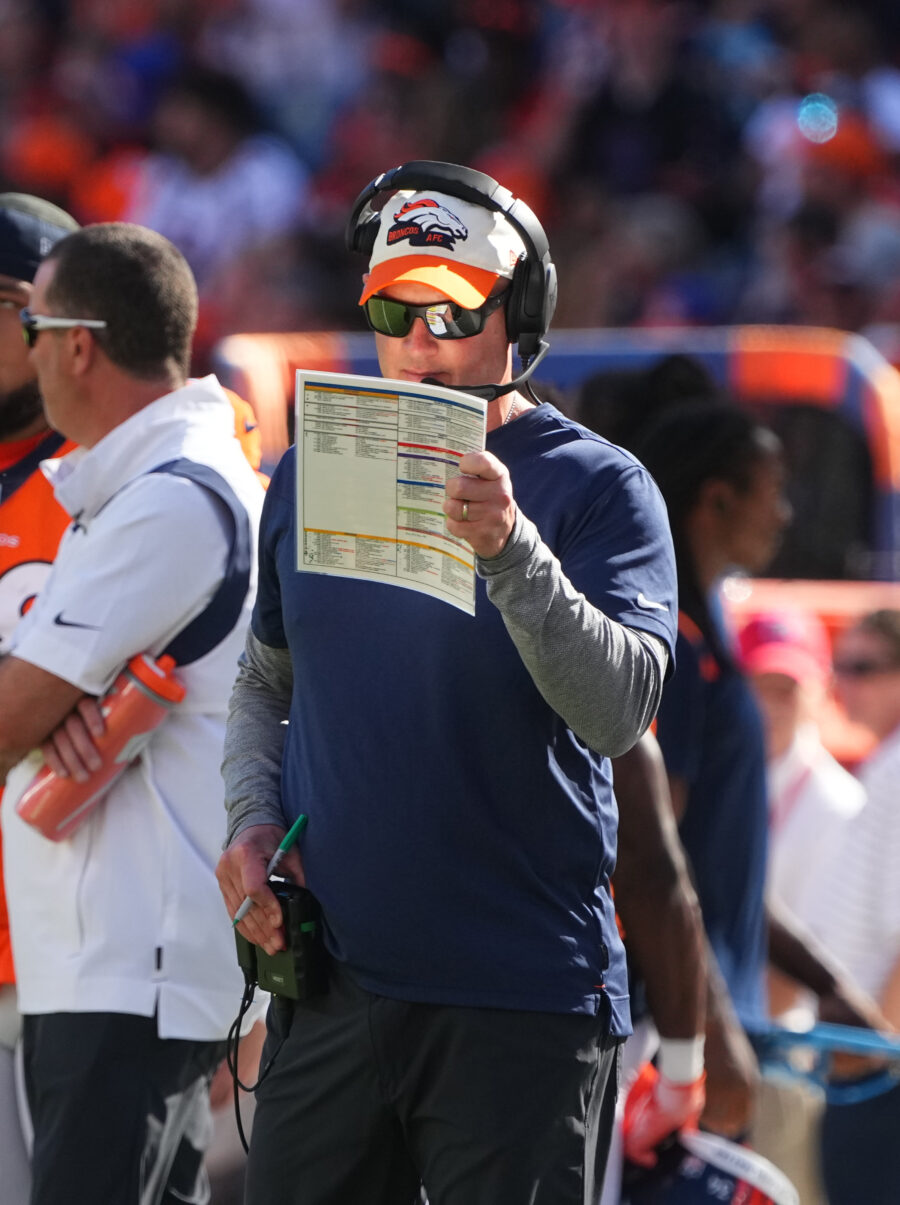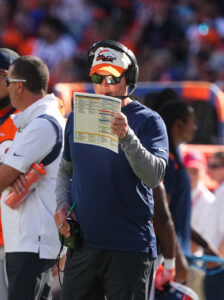 [RELATED: Which Head Coach Will Be Fired First In 2022?]
Many of the sources attribute Denver's coaching issues to inexperience. One anonymous GM went as far as to wonder if GM George Paton may be the one to pull the plug. The team's new ownership wasn't responsible for hiring the current head coach/general manage pairing, and if Paton wants to save his own job, he may look to admit his mistake sooner than later.
"I hate to say it, because it's only six weeks," the anonymous GM told La Canfora, "but [Paton] needs to start separating himself from the coach. I like George a lot, and that's what my advice to him would be. Keep trying to give [Hackett] help, if he'll take it, but you also may have to be willing to admit it was a mistake far sooner than you ever imagined. This owner didn't hire either of them. You have to be careful how hard you fight to prove this can work, because it's been a disaster so far. And if you aren't careful, you're going to get fired, too."
Before firing Hackett, there's a chance that the organization could try to remedy the situation. Some of the sources suggested bringing in an outside consultant, with many pointing to the inexperience of the coaching staff. As La Canfora notes, Dom Capers and Jerry Rosburg are the lone experienced coaches on the staff, and the writer even suggests that the team could look to bring in Gary Kubiak as an adviser or even as interim head coach. Kubiak's son, Klint Kubiak, is the team's quarterbacks coach.
Still, no matter how much experience the Broncos add to the coaching staff, it still might not be enough. One executive told La Canfora that Hackett doesn't look like he's ready to be a head coach.
"Unless something changes quickly, I don't think he gets through the year," the executive said. "It looks too big for him. It looks too fast for him. The red-zone play-calling has been awful. I don't see enough adjustments being made."
Of course, part of the team's issues could also be attributed to quarterback Russell Wilson, who also drew criticism from the personnel that was polled by La Canfora. Even with Wilson's underwhelming play, many still believe he isn't being put in a position to succeed, with La Canfora pointing to the team's lack of RPOs and motion.
"Some of that is on the quarterback, certainly," a GM said, "but they don't seem to have a lot of ideas when the field gets tight, and I don't think they have the right people in that building now to fix it."
Follow @PFRumors