New Colts head coach Shane Steichen has officially put the finishing touches on his first NFL coaching staff, according to Colts.com writer JJ Stankevitz. We've covered a number of staff announcements like the hiring of offensive coordinator Jim Bob Cooter and the retaining of defensive coordinator Gus Bradley, but below are any moves from the announcement that we haven't already reported on.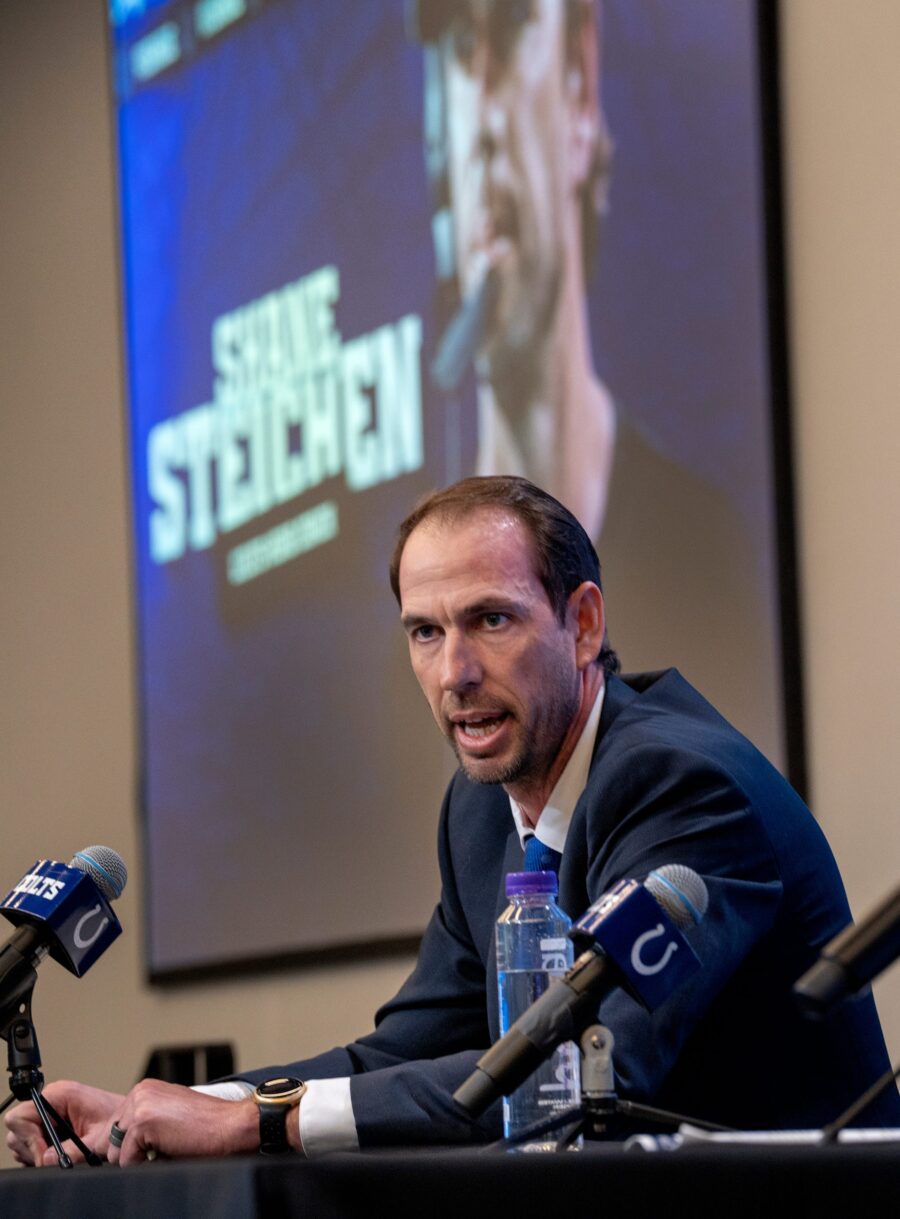 On the offensive side of the ball, we've covered most moves already. One piece of new information is that offensive quality control coach Brian Bratton has been retained in the same position for 2023. Bratton works primarily with wide receivers, assisting wide receivers coach Reggie Wayne, who was also retained. Joining them and the rest of the offensive staff will be former Notre Dame graduate assistant Chris Watt. Watt was previously the offensive line coach at Tulane in 2021 and will serve as assistant offensive line coach for the Colts under new offensive line coach Tony Sparano Jr.
We also received information that most of the defensive staff will be retained alongside Bradley. Linebackers coach and run game coordinator Richard Smith and defensive backs coach Ron Milus were both blocked by Indianapolis from interviewing for lateral moves and will stay in place in 2023. Their second-in-commands will both remain in place, as well, as assistant linebackers coach Cato June and assistant defensive backs coach Mike Mitchell were also retained. Similarly, defensive line coach Nate Ollie and assistant defensive line coach Matt Raich were kept on staff for next season. Lastly, Brent Jackson, who served last year as the team's 2022 Tony Dungy Defensive Coaching Fellow, was promoted to defensive quality control assistant.
On special teams, it was confirmed that newly hired former Notre Dame special teams coordinator Brian Mason will serve as the Colts' own special teams coordinator next year, despite this being his first NFL coaching position. Last year's assistant special teams coach Joe Hastings will help Mason after being retained for 2023. Lastly, Indianapolis plans on hiring two Tony Dungy Diversity Fellows for next season, which it will announce at a later date.
And, with that, we have the first NFL coaching staff under Steichen. He retains much of what was put together in former head coach Frank Reich's last year but with a few of his own touches. Now Steichen can focus on roster-building as free agency and the draft loom on the horizon.