Daniel Carlson will be sticking around Las Vegas for the foreseeable future. The Raiders have signed their kicker to a four-year extension, according to agent Mike McCartney (via Twitter). The four-year pact is worth $18.4MM, including a $4MM signing bonus and $10.2MM in guaranteed money, according to NFL Network's Tom Pelissero (via Twitter).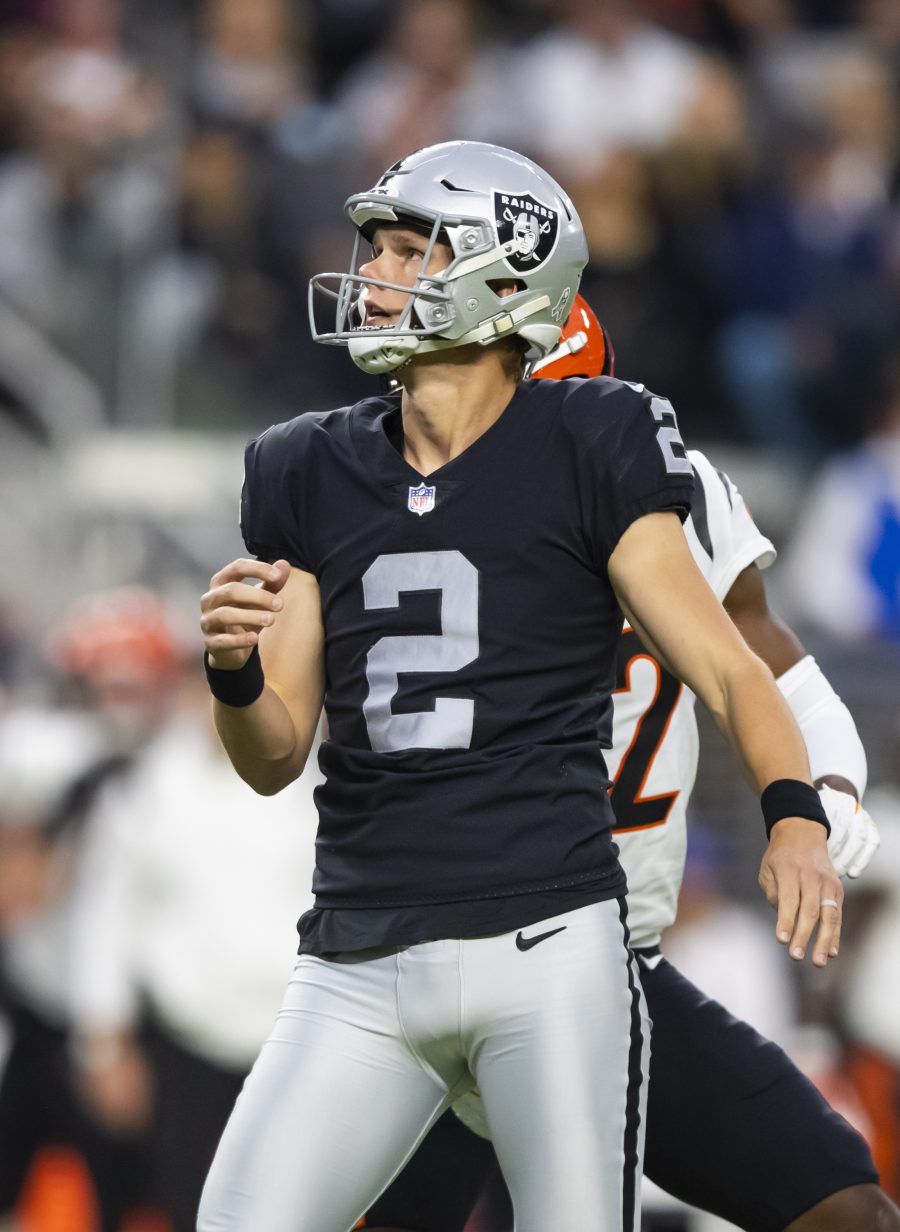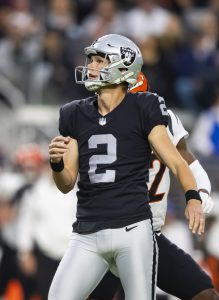 Carlson was a fifth-round pick by the Vikings back in 2018, but he didn't even make it a month into his first NFL season before receiving his walking papers. He caught on with the Raiders later that season, and he's been the organization's kicker ever since. The kicker struggled a bit during his first full season with the Raiders, converting only 73.1 percent of his field goal attempts. However, that number jumped to 94.3 percent in 2020.
Following the kicker's breakout season, the Raiders slapped Carlson with a second-round tender back in March. The 26-year-old has appeared in all 12 games for the Raiders this season, connecting on 27 of his 30 field goal attempts (90.0%) and 23 of his 25 extra point tries (92.0%). He's already earned a pair of AFC Special Teams Player of the Week awards this season.
Carlson's extension makes him the third highest-paid kicker in the NFL. The Dolphins reset the kicker market back in February when they gave Jason Sanders a $22MM extension, the largest kicker contract in the NFL. Ravens kicker Justin Tucker still paces the position with $12.5MM in guaranteed money and a $5MM average annual salary.