Although the Chiefs reconfigured their offensive line after Super Bowl LV, they still depended on Andrew Wylie frequently as a substitute last season. They will bring back the veteran for 2022.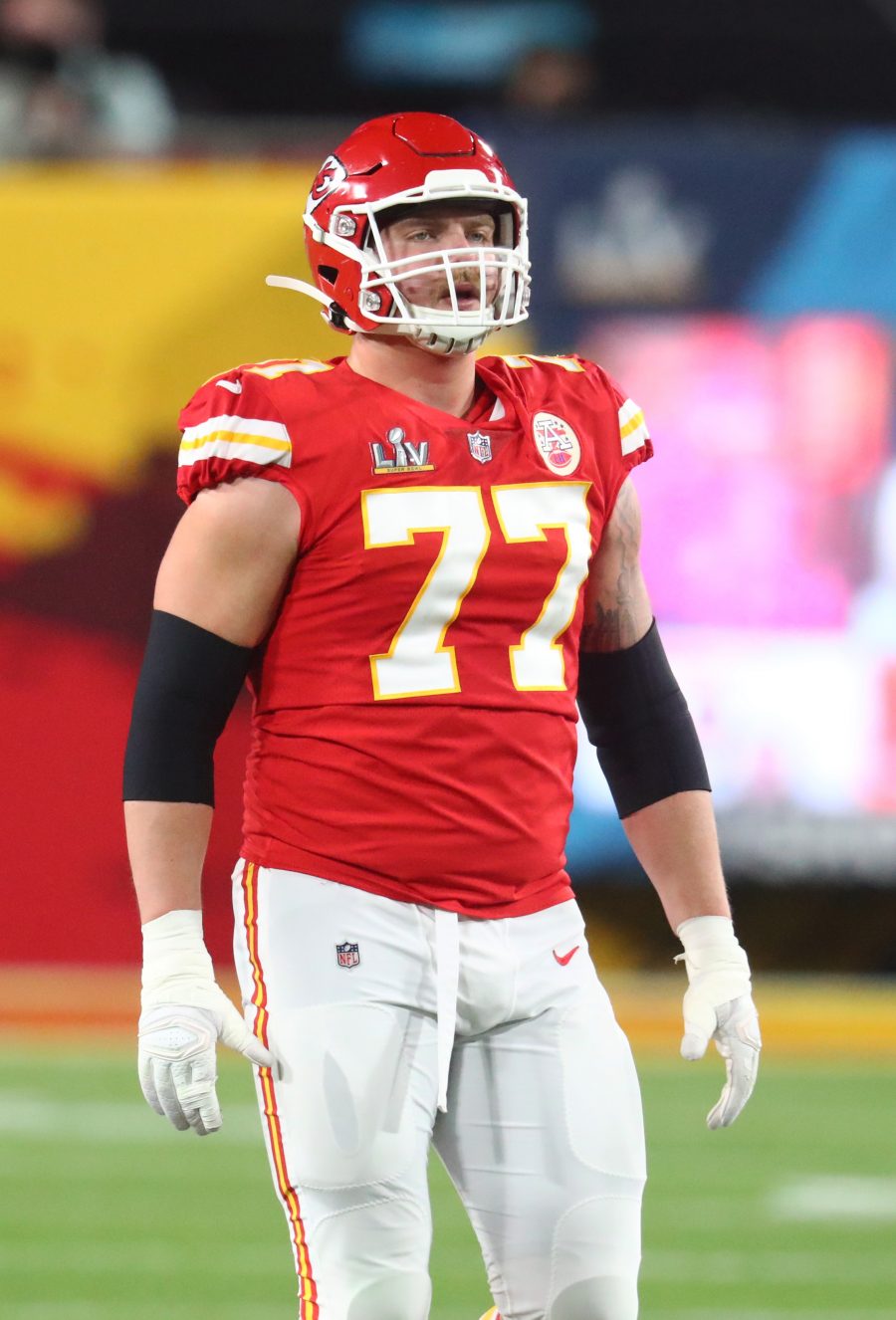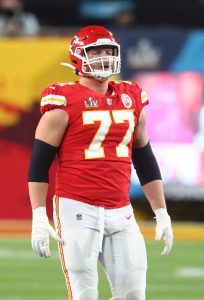 The Chiefs reached a one-year, $2.5MM agreement to re-sign Wylie, Ari Meirov of Pro Football Focus tweets. Wylie sought a Kansas City return, per the KC Star's Herbie Teope (on Twitter), and this will be the versatile blocker's fifth season with the team.
A UDFA addition in 2018, Wylie worked as a near-full-time starter at guard from 2018-20. The Chiefs used Wylie at guard in Super Bowl LIV but needed him to play right tackle in Super Bowl LV. The Buccaneers' pass rush made most Chiefs O-linemen's nights miserable in that game, but the Chiefs kept Wylie on a one-year, $920K deal in 2021. Wylie, 27, started games at both guard spots and right tackle last season.
While Wylie has been unable to turn his extensive first-string work into a lucrative contract, he has been a regular despite coming into the league undrafted out of a mid-major program (Eastern Michigan). The Chiefs have locked-in starters at four of their five spots (Orlando Brown, Joe Thuney, Creed Humphrey and Trey Smith) but still have questions at right tackle. Wylie's experience here figures to make him a swing option, at worst, for 2022.