The Jaguars are breaking in the NFL's new early interview process, and they are seeing some coaches greenlight the meetings and others opt to wait. Doug Pederson already interviewed, while Cowboys DC Dan Quinn passed on an early virtual meeting. More coaches landed in each camp this week.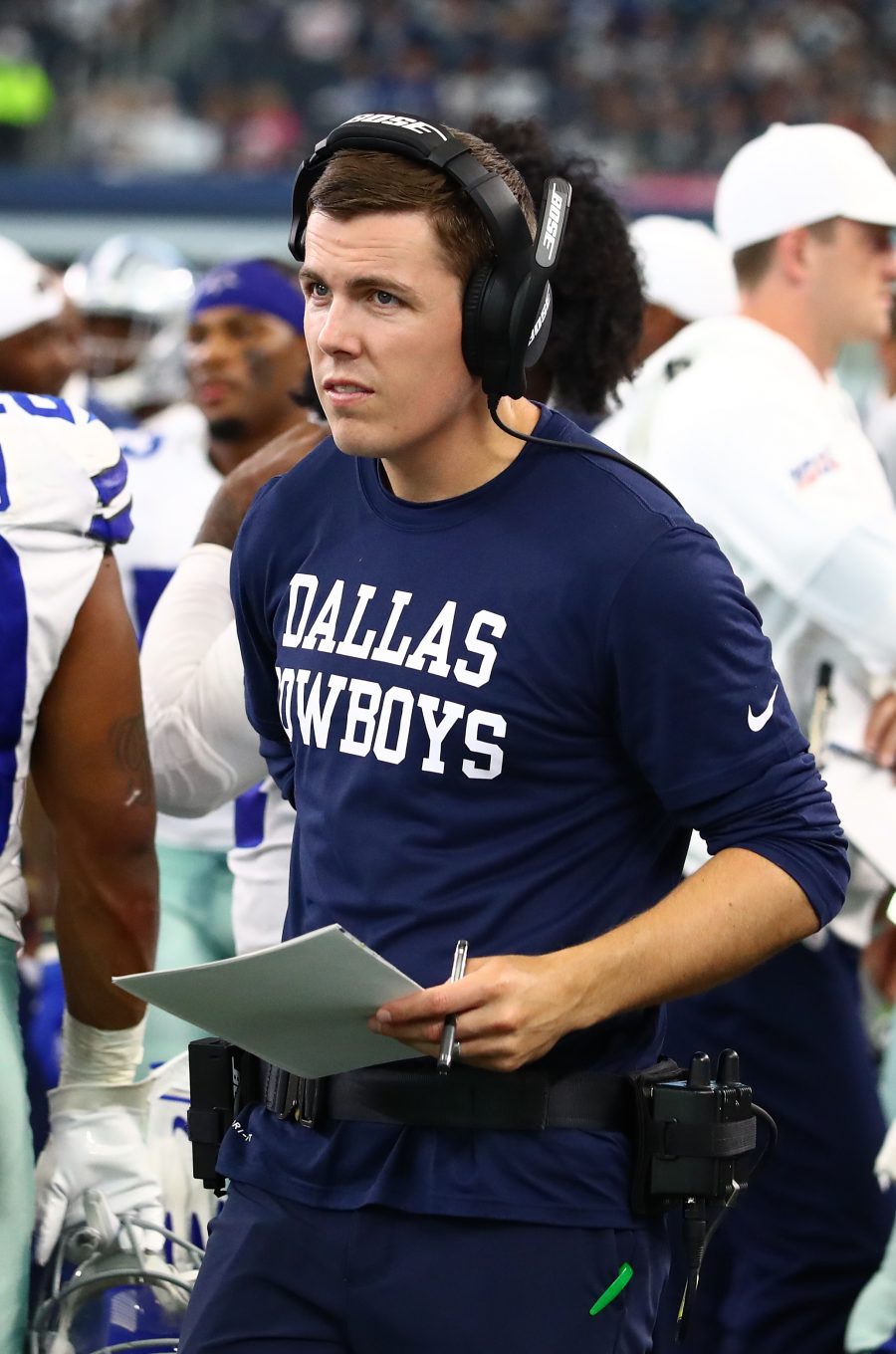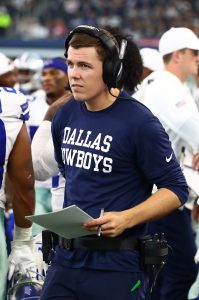 Buccaneers DC Todd Bowles interviewed virtually this week, according to Mark Long of the Associated Press. Cowboys OC Kellen Moore also will interview this week, Tom Pelissero of NFL.com tweets. Colts DC Matt Eberflus joined Quinn in skipping an early virtual interview, Joel Erickson of the Indianapolis Star adds.
Byron Leftwich, a 2003 Jaguars first-round pick who is in his third season as Bucs OC, may end up being part of the virtual interview process. Leftwich could interview with the Jags as soon as Friday, Jeremy Fowler of ESPN.com tweets. Leftwich brushed aside questions about his pursuit of the Jacksonville HC gig last week, but whether a meeting occurs during the early interview window or after the regular season's conclusion, the former quarterback is expected to be in the mix.
Leftwich, 41, played the first four seasons of his career in Jacksonville, starting 44 games in that span. Shad Khan was not yet in place as owner at that point, but the young coordinator certainly is familiar with the franchise.
Nathaniel Hackett, the Jags' OC during part of Gus Bradley and Doug Marrone's HC tenures, will not be part of the early interview circuit, either. The third-year Packers OC will wait until after the regular season ends, NFL.com's Ian Rapoport adds. However, Hackett does have plans to be part of this process. He will meet with his former team next week, via the AP.
The Jaguars fired Hackett in November 2018. The second-generation NFL assistant has rebuilt his stock in Green Bay, with he and Matt LaFleur being the top offensive decision-makers during Aaron Rodgers' push for back-to-back MVPs.
Bowles would be a second-chance HC candidate. Following his Jets exit, he has overseen one of the league's top defenses for the past three years. Bowles' game plan helped the Bucs ground the high-flying Chiefs in Super Bowl LV. Despite numerous injuries, the Bucs still rank 10th in scoring defense entering Week 18. The Cowboys, who chose to retain Moore as their play-caller despite hiring Mike McCarthy, lead the NFL in scoring. Moore, 33, is in just his fourth season as a coach. Hired during the brief window Josh McDaniels held the Colts' HC reins, Eberflus is finishing up his fourth season in Indianapolis. Entering Week 18, the Colts rank 12th defensively. They have been a top-10 unit in two of Eberflus' previous three seasons.
Pederson's interview took place at Khan's home, Rapoport adds. Also a coaching free agent, Jim Caldwell met with the Jags earlier this week. Here is how the Jags' HC search looks as the early interview window winds down:
Todd Bowles, defensive coordinator (Buccaneers): Interviewed on 1/3
Jim Caldwell, former head coach (Lions): Interviewed on 1/4
Matt Eberflus, defensive coordinator (Colts): Declined early interview
Nathaniel Hackett, offensive coordinator (Packers): To interview after regular season
Byron Leftwich, offensive coordinator (Buccaneers): Expected to interview
Kellen Moore, offensive coordinator (Cowboys): To interview
Doug Pederson, former head coach (Eagles): Interviewed on 12/30
Dan Quinn, defensive coordinator (Cowboys): Declined early interview
Follow @PFRumors