As the Ravens' offensive coordinator search moves into the finalist stage, the team has met with a recently fired play-caller with a Super Bowl ring. Mentioned as a candidate, Byron Leftwich has indeed met with John Harbaugh about the job, Jeff Zrebiec of The Athletic tweets.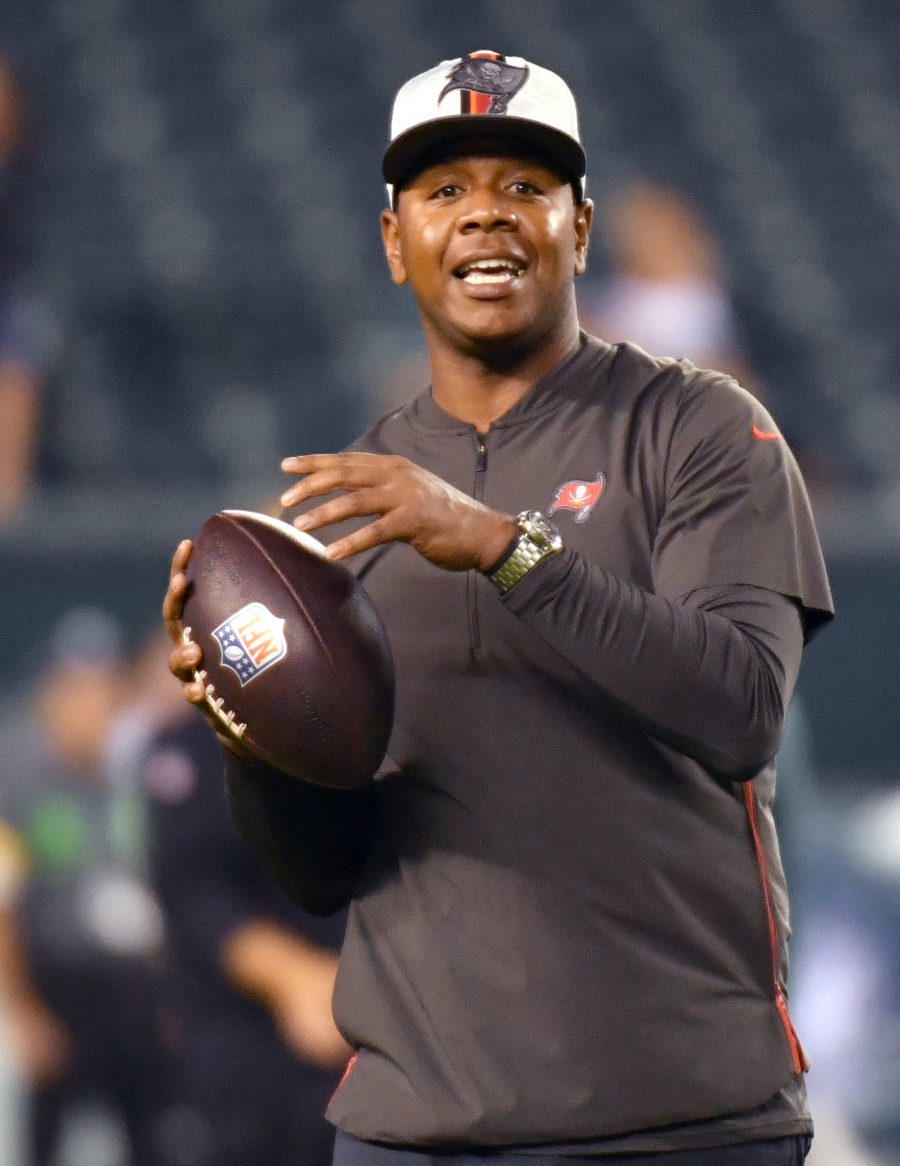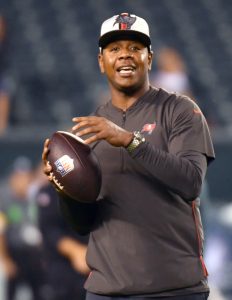 The four-year Bucs OC advanced to the finalist stage of the Jaguars' head coaching search last year but backed out of the pursuit for that job. A year later, the Bucs canned him following a wildly disappointing season on offense. But Leftwich, whose initial three Tampa Bay offenses produced top-10 rankings in scoring, figures to have opportunities.
Leftwich has been let go twice thus far in his career; both instances came a year after Bruce Arians retirements. The Cardinals kept the Arians hire onboard in 2018 under Steve Wilks, and a Mike McCoy firing led to Leftwich's promotion to offensive coordinator. The Cards' struggled continued, with the team ranking last in scoring and total offense. Both Wilks and Leftwich were gone by season's end. Arians brought his former quarterback charge to Tampa, and Leftwich turned his career around with the NFC South team.
Although Jameis Winston infamously completed the league's first 30-30 season in 2019, the Bucs ranked third in both total offense and points. They actually dipped slightly in Tom Brady's first season, from a yardage standpoint, but Leftwich resided as the Bucs' play-caller throughout his tenure. Arians obviously held a significant influence here, but the offense-minded HC delegated calls to his top offensive staffer. Brady bounced back after a down 2019 season, thriving in 2020 and '21. The all-time great's 2022 swoon preceded a retirement and Todd Bowles firing Leftwich.
The Bucs fell from second to 25th in scoring this past season, and both Bowles and Brady voiced concerns about Leftwich's play-calling. The team's run game was a particular disappointment, ranking as the worst per-game ground attack in league (76.9 yards per game) by nearly 10 yards. Despite the Bucs re-signing Leonard Fournette, the team rarely overcame its O-line issues and became a pass-reliant operation. Brady broke his own single-season completion record — set in 2021 — due to the imbalance.
It is unclear if Leftwich is a finalist for the job, but the Ravens have now spoken to 11 candidates. The Steelers also loom as a potential Leftwich landing spot.
Follow @PFRumors