For a short span last week, Byron Leftwich looked like the frontrunner to become the next Jaguars head coach. A week later, the former Jags quarterback looks likelier to stay in Tampa.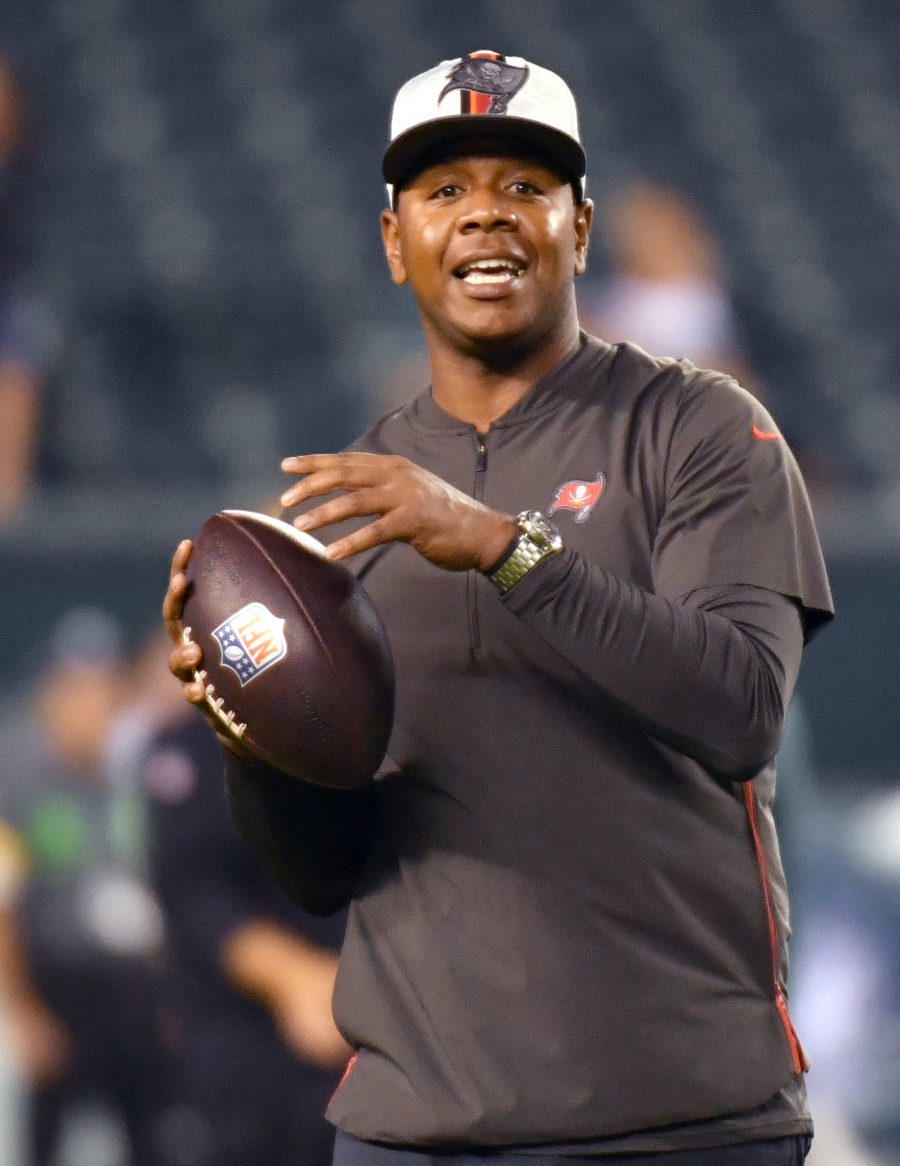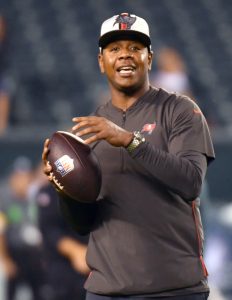 Leftwich is expected to remove his name from consideration for this position soon, Rick Stroud of the Tampa Bay Times tweets. While Leftwich has also been connected to the Saints' HC vacancy, the sides have not yet scheduled an interview.
The three-year Buccaneers offensive coordinator was believed to be negotiating with the team that once drafted him last week, following his second interview. But those talks did not last long. Cardinals exec Adrian Wilson was also linked to joining Leftwich, replacing GM Trent Baalke, but the latter remains in place as Jags GM. A report early this offseason indicated Baalke's presence could deter certain candidates from pursuing this job, and the Jags have since been in contact with ex-Vikings GM Rick Spielman for a position that could outrank Baalke's.
This has become quite the complex search, featuring some moving parts. Matt Eberflus was the first to receive a second Jags interview, but he opted for a Bears HC offer. The Jags soon sought a Kevin O'Connell interview, but timing nixed it. The Vikings now have an agreement with the two-year Rams OC. Doug Pederson and Rich Bisaccia remain in the mix for the Jacksonville gig, while Leftwich could well be sticking around in Tampa post-Tom Brady. Were Leftwich to move into a head coaching position, Bruce Arians would be Tampa Bay's play-caller, Jenna Laine of ESPN.com tweets. Arians last called plays with the Cardinals.
Here is how the Jags' HC search looks:
Rich Bisaccia, former interim head coach (Raiders): Interviewed 1/31
Todd Bowles, defensive coordinator (Buccaneers): Interviewed 1/3
Jim Caldwell, former head coach (Lions): Interviewed 1/4
Matt Eberflus, defensive coordinator (Colts): Completed second interview 1/20; hired by Bears
Nathaniel Hackett, offensive coordinator (Packers): Conducted second interview 1/27; hired by Broncos
Byron Leftwich, offensive coordinator (Buccaneers): Conducted second interview 1/25; no longer frontrunner?
Kellen Moore, offensive coordinator (Cowboys): Interviewed 1/7
Bill O'Brien, former head coach (Texans): Interviewed 1/13
Kevin O'Connell, offensive coordinator (Rams): Team wants to interview; interview delayed
Doug Pederson, former head coach (Eagles): Conducted second interview 2/1
Dan Quinn, defensive coordinator (Cowboys): Declined early interview; remaining in Dallas
Follow @PFRumors