As news keeps coming on the head coaching front, the lone remaining finalist for the Jags' HC role looks to be coming to Jacksonville. That doesn't appear to be the only major hire the team is set to make, however. Mike Jurecki of AZCardinals.com reports (via Twitter) that the team is "close" to not only hiring Bucs OC Bryon Leftwich as its new head coach, but also Cardinals vice president of pro scouting Adrian Wilson as its new general manager.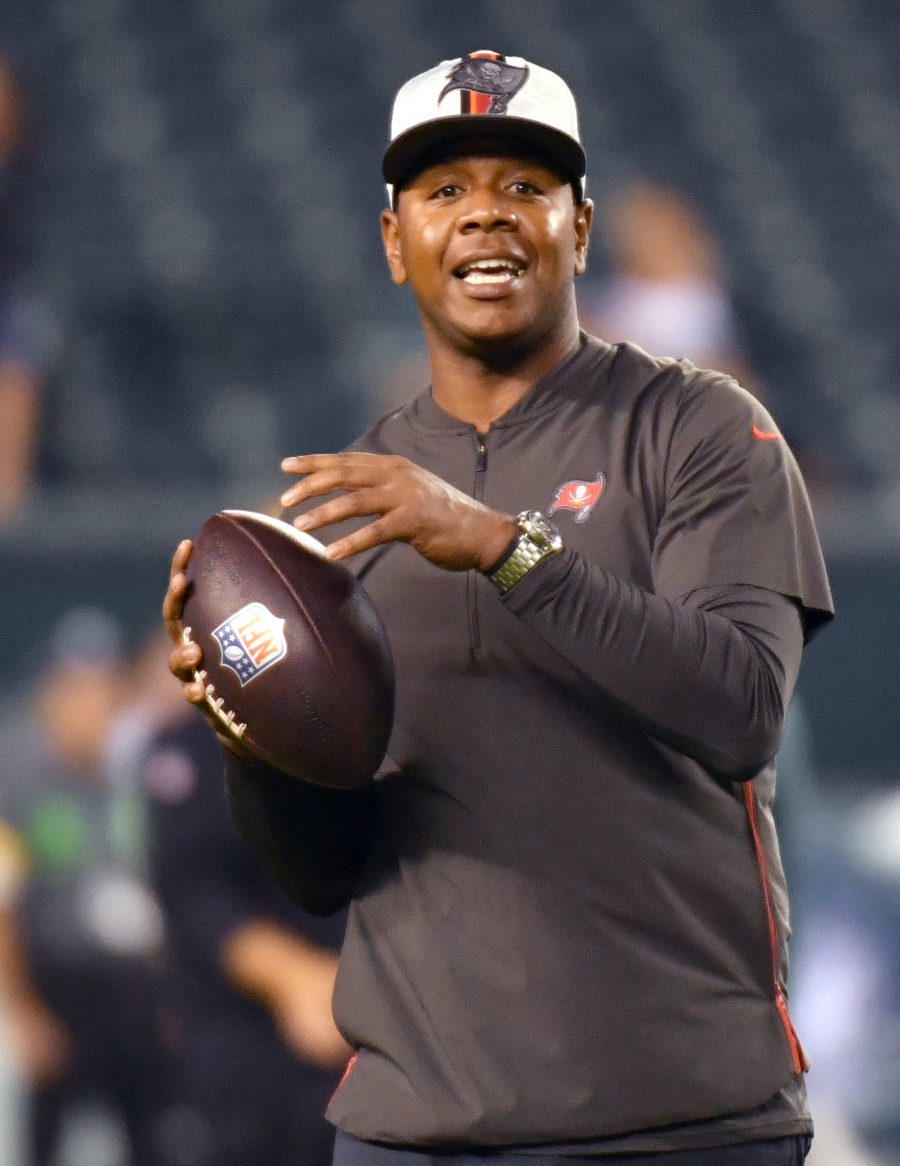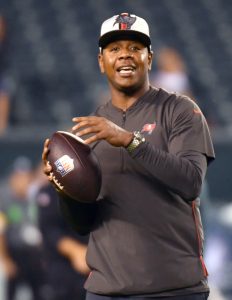 [Related: Jaguars Interview Vic Fangio For Head Coach]
Leftwich's status as the favorite for the HC position has only grown in the past few days. The belief that he would be the Jags' top choice has been strengthened by the hiring of Nathaniel Hackett in Denver and Matt Eberflus in Chicago earlier today. However, Adam Schefter tweeted not long after Jurecki's initial report that the Saints have requested an interview with Leftwich. That would certainly suggest, among other things, that it is not quite a done deal yet for the 42-year-old.
As for Baalke, it has been believed by many around the league that his grip on the GM position was loosening. Earlier in the month, CBS Sports' Jason La Canfora reported that his presence would deter certain HC candidates from interviewing for the position. In a follow-up to Jurecki's report, JLC adds that there was a good chance Baalke "would be gone by the draft". Given his support for Bill O'Brien, and later, Eberflus, as HC candidates earlier on in the hiring process, his departure might happen "sooner".
Wilson, meanwhile, was one of nine candidates to interview with the Giants for their GM opening, so his hiring wouldn't come as a complete surprise. The 42-year-old has been an executive with the Cardinals since 2015, which immediately followed his retirement as a player. He has held his current job title for only one year, so a jump to GM would be a rather large one, irrespective of the fact that it would also, surely, mean an end to Baalke's time in the role.
Follow @PFRumors