WEDNESDAY: More smoke is emerging here. The Jags and Leftwich continue to discuss a deal, with Rick Stroud of the Tampa Bay Times noting the two sides are working to close out an agreement. A conflicting report, via ESPN.com's Adam Schefter, pushes back a bit, indicating the Jags still have Eberflus in the mix and have not yet decided on a direction here (Twitter links). Nathaniel Hackett, who is a finalist for the Broncos' job as well, is also not out of the mix, Jeff Howe of The Athletic tweets. Hackett would certainly be an interesting decision, considering the Jags fired him as offensive coordinator in 2018.
Meanwhile, Aaron Wilson of ProFootballNetwork.com writes that the Jaguars "launched" contract talks with Leftwich on Tuesday before the two sides hit an impasse this morning.
TUESDAY: The chances of a Byron Leftwich-Jaguars reunion appear to be improving. The Buccaneers offensive coordinator went through a second Jaguars interview Tuesday, and momentum is building toward a return to the place where his NFL career started.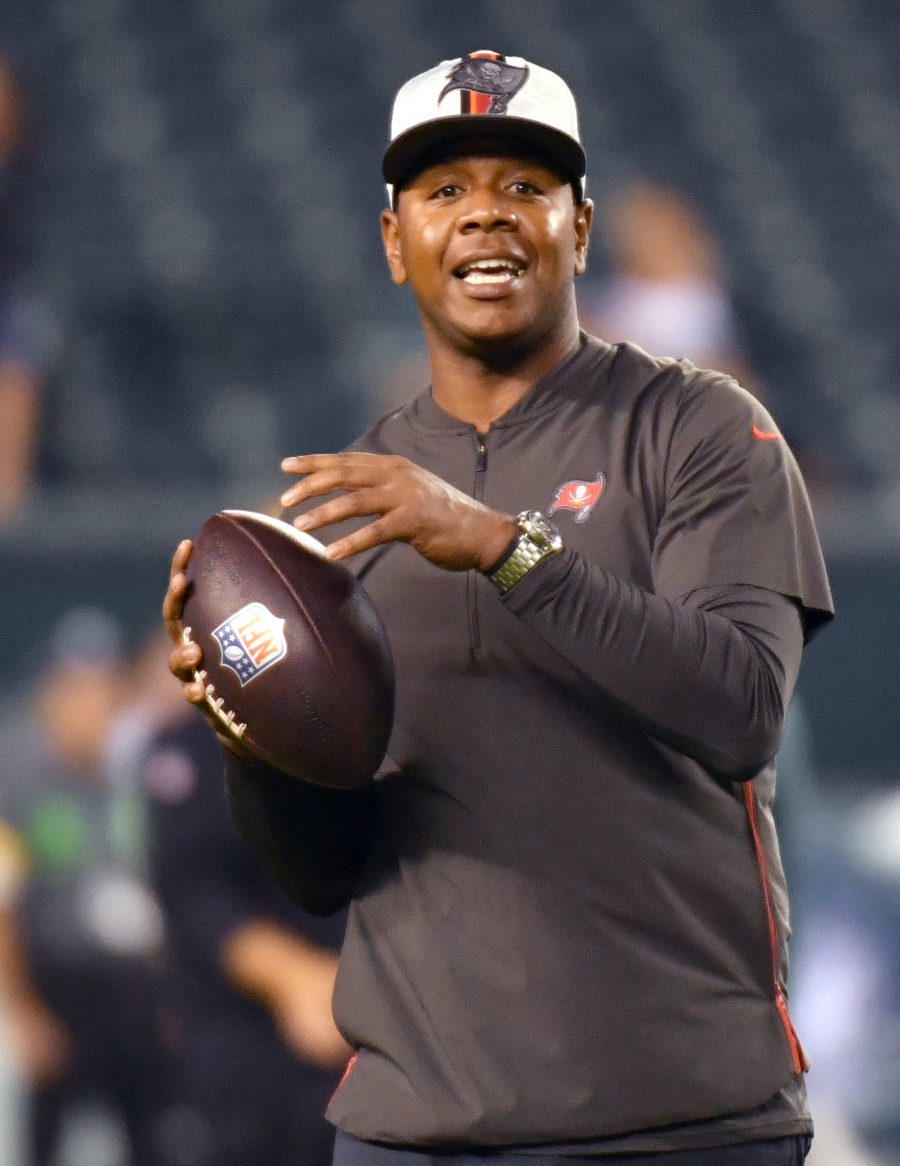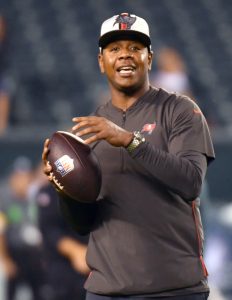 Leftwich conducted an in-person interview with Shad Khan and GM Trent Baalke, and Aaron Wilson of ProFootballNetwork.com notes many around the NFL expect him to land the job. Leftwich joins Colts DC Matt Eberflus as those who have taken second interviews with the Jaguars.
Moving to Tampa after working under both Bruce Arians and Steve Wilks in Arizona, Leftwich has begun sending out staff feelers. Bucs wide receivers coach Kevin Garver and outside linebackers coach Larry Foote are under consideration for a Leftwich-led staff, Wilson adds. Garver, 34, has been with the Bucs throughout Arians' tenure and began his NFL coaching career with the Cardinals in Arians' first season (2013). Foote, 41, both played under Arians with the Cards and worked for him in Arizona and Tampa. Leftwich and Foote played together with the Steelers in 2008 and in the early 2010s.
The Jags were under different ownership when they drafted Leftwich seventh overall in 2003. Khan did not own the team during Leftwich's four-year stay in Jacksonville, though hiring a former Jaguar — one who is now a Super Bowl champion play-caller — may count as a positive step after the Urban Meyer debacle. Here is how the Jags' coaching search looks as of Tuesday night:
Follow @PFRumors