Bruce Arians' stint on the sidelines has come to an end. Peter King of Football Morning in America reports that the Buccaneers head coach is stepping down and will take a front office role with the organization. Defensive coordinator Todd Bowles will take over in Arians' place. The Buccaneers have announced the move, adding that Arians will take on the role of "Senior Football Consultant."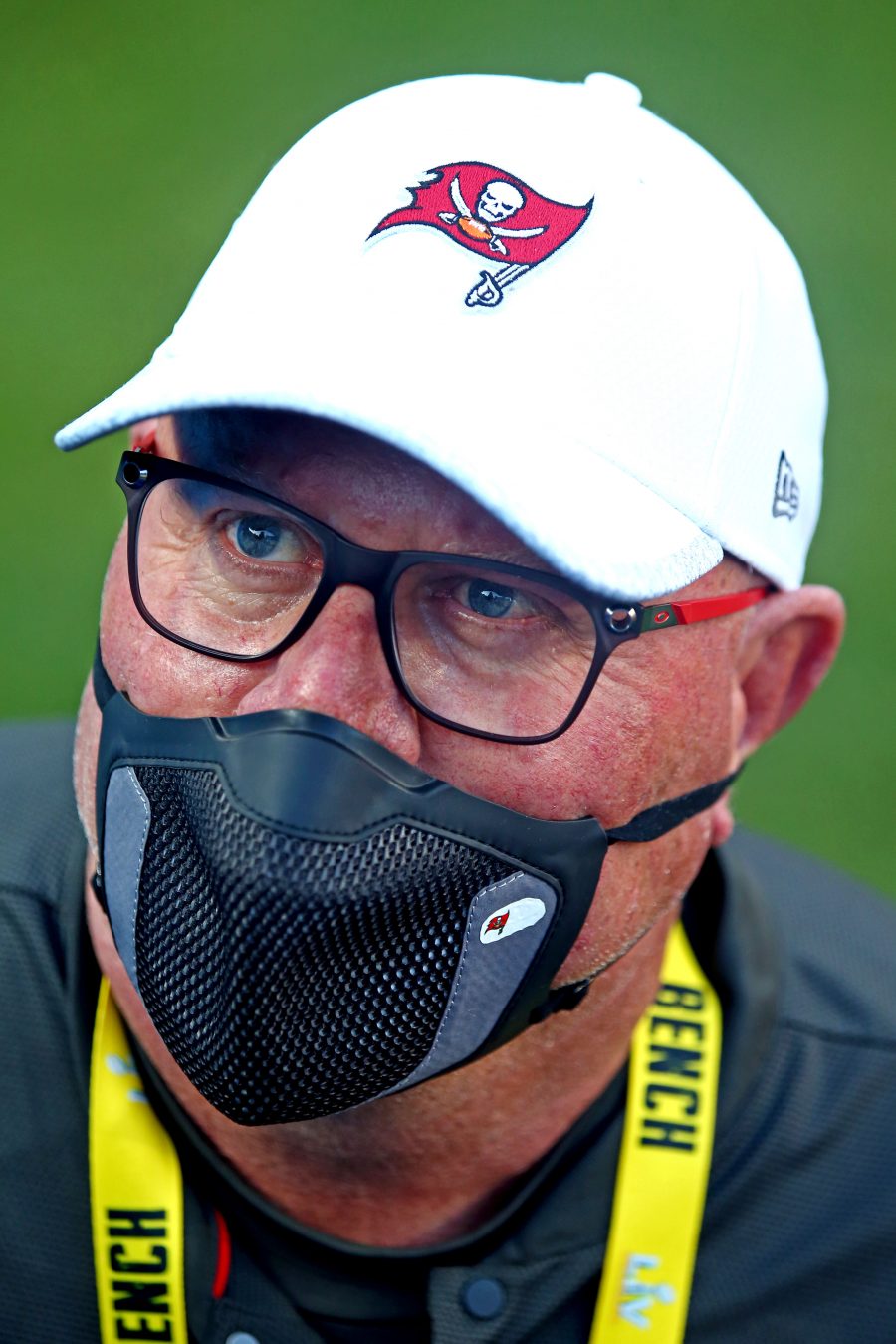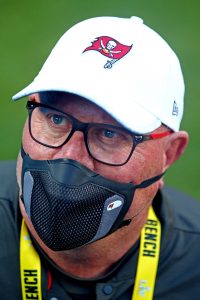 "[S]uccession has always been huge for me," Arians told King. "With the organization in probably the best shape it's been in its history, with Tom Brady coming back … I'd rather see Todd in position to be successful and not have to take some [crappy] job. I'm probably retiring next year anyway, in February. So, I control the narrative right now. I don't control it next February because [if] Brady gets hurt, we go 10-7, and it's an open interview for the job … I got 31 [coaches and their] families that depend on me. My wife is big on not letting all those families down."
Arians also admitted that he considered retiring following the Buccaneers Super Bowl-winning 2020 season. Now, with Bowles still with the organization and Brady returning for another season (despite a brief retirement), Arians thought this was the appropriate time to step away from the sideline. As Sam Farmer of the Los Angeles Times tweets, Brady's return helped "cement" Arians' decision, as he wanted to hand over a championship-caliber team to his defensive coordinator. Arians said that his decision wasn't health-related.
"It hit me after the Super Bowl," Arians told King. "I thought really hard about going out on top. Then it was like, nah, let's go for two. [The 2021 season] was a grind with all the injuries but still winning and getting to where we got. Immediately after, two to three weeks afterwards [I thought] … if I quit, my coaches get fired. I couldn't do it then.
"Tom was kind of the key. When Tom decided to come back … and all of these guys back now, it's the perfect timing for me just to go into the front office and still have the relationships that I love."
While Arians is saying all of the right things, it may be tough for some to take these statements at face value. Before Brady reversed his retirement decision, there were reports that the QB and his head coach didn't see eye to eye regarding the offensive game plan. Citing those issues, some pundits were stunned when Brady decided to return to Tampa Bay for another season. While we'll never know one way or the other, it's easy to wonder if Brady's return was connected to Arians' "decision" to step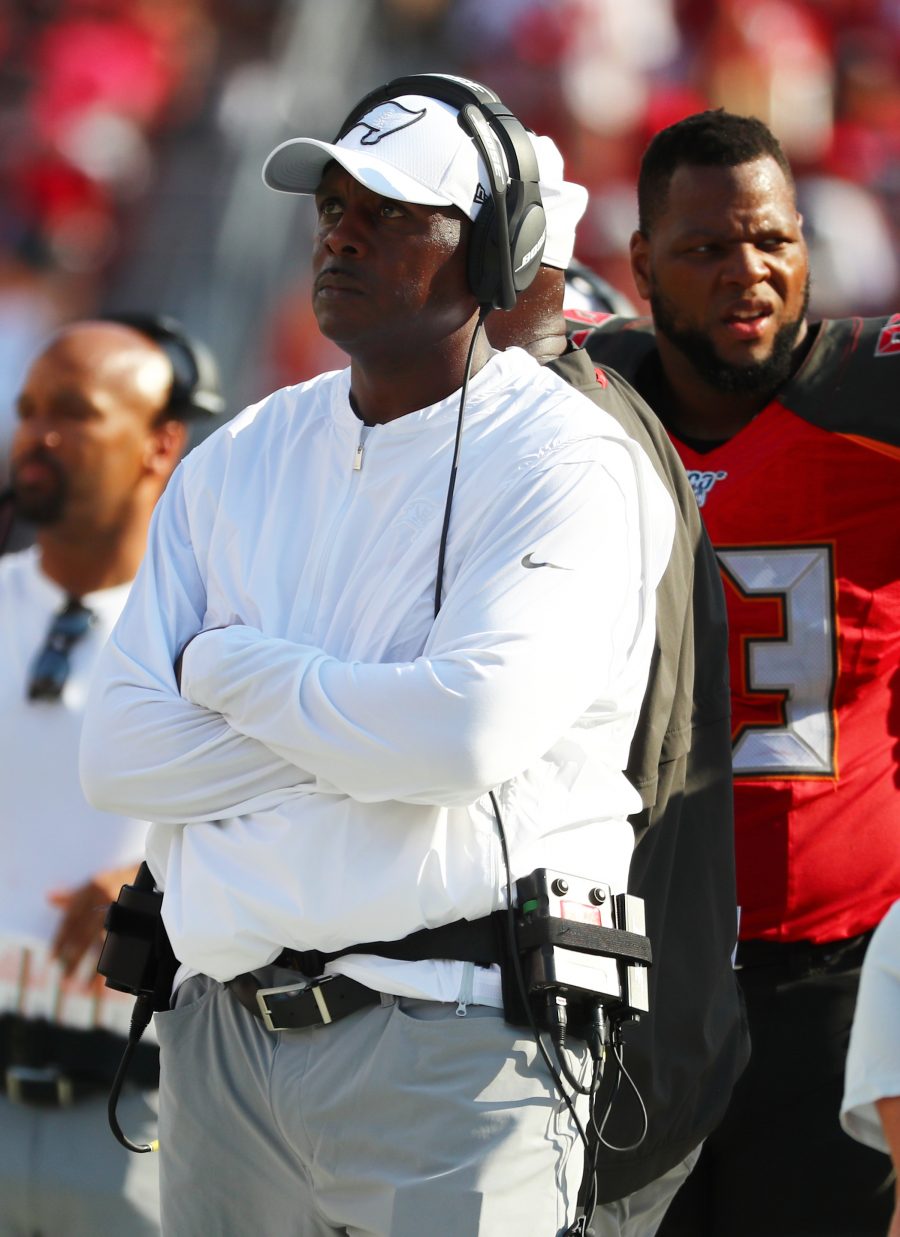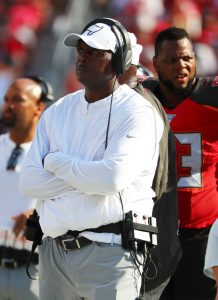 down. As King notes, today's news will "increase the influence of offensive coordinator Byron Leftwich and Brady on game plans and play-calling," so the future Hall of Fame QB will get his way, after all.
Arians, who will turn 70 in October, will finish his coaching career with a 80-48 record, including a 6-3 postseason record. Four of those playoff victories came during that Super Bowl season in 2020. Arians also had stints as the offensive coordinator with the Browns, Steelers, and Colts.
There were previous rumblings that Arians wanted Bowles to take over as head coach, but the accomplished defensive coordinator still flirted with head coaching vacancies around the NFL. Following an up-and-down stint as the Jets head coach, Bowlers was hired as the defensive coordinator in Tampa Bay in 2019. He has helped turned the Buccaneers' defensive line into one of the best in the NFL. The Bucs ranked first in rushing yards allowed in both 2019 and 2020, and the defense has been top-10 in points allowed since the beginning of the 2020 season.
Today's move will now open a hole at defensive coordinator. According to NFL Network's Ian Rapoport (on Twitter). the likely scenario is that inside linebackers coach Larry Foote and defensive line coach Kacy Rodgers will split defensive coordinator duties.