The Seahawks and Russell Wilson beat the buzzer. Just before the clock struck midnight on the quarterback's extension deadline, the two sides agreed to a historic four-year, $140MM extension, as ESPN.com's Adam Schefter tweets. The deal, which includes a $65MM signing bonus, makes Wilson's the NFL's highest-paid player of all time. Wilson's deal also includes a no-trade clause.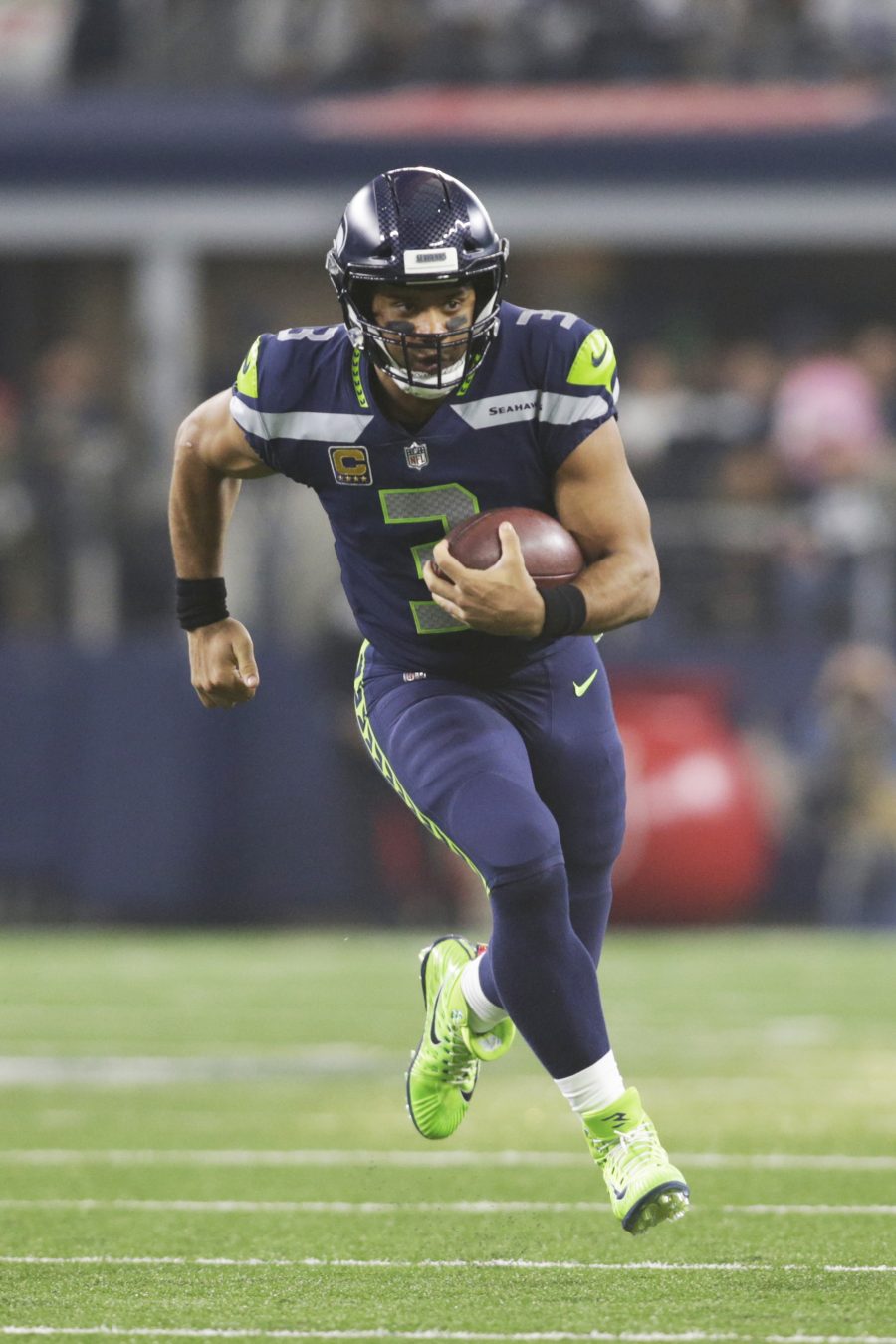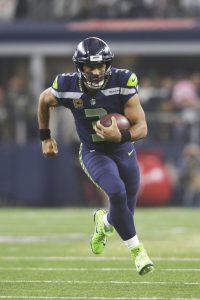 Wilson personally confirmed the extension in a Twitter video early Tuesday morning. The Seahawks have since announced the signing.
"Hey Seattle, we got a deal," Wilson said while getting ready to go to sleep. "Go Hawks. But I'ma see y'all in the morning. Time for y'all to go to bed."
The new pact, which gives him a record-breaking $35MM average annual salary, ties Wilson to Seattle through the 2023 season. His signing bonus of $65MM is also the largest in NFL history, shattering the previous high set by Aaron Rodgers' $57.5MM SB.
Wilson's contract gives him an effective guarantee of $70MM with the first three years guaranteed for injury, according to Jason La Canfora of CBSSports.com (on Twitter). The deal also gives Wilson a favorable cash flow with $88MM over the first two years of the deal and $107MM over the first three years. All of that is guaranteed for injury, per Albert Breer of SI.com (on Twitter). Wilson has never missed a start in seven Seahawks seasons.
"We're all really pleased that we were able to take the next step to stay together and keep this moving," Seahawks coach Pete Carroll said. "Russ has been a huge factor in everything that has happened, and this allows us to stay on track with continuing to push to find that consistency.
"… Obviously this is a grand negotiation, and they had to figure it out. They had to figure it out, it has all been a part of the plan — they've known it was coming for years. The fact that they were able to make it happen and connect with Russ on his plan to really commit his future to the organization and to the fans and all — he has done that—that all had to be orchestrated, and John (Schneider) and (VP of football administration) Matt (Thomas) did an extraordinary job."
Wilson is now under contract through his age-35 season. Before the deal, the Seahawks could have conceivably kept Wilson under club control through 2021 through the final year of his deal and a pair of franchise tags, but that would have been a costly (and chasm-causing) proposition.
Last year, Wilson set a new career high with 35 touchdown passes and matched his career low of seven touchdowns. He'll turn 31 in November, but Wilson has shown no signs of slowing down.
With a new deal in place for their franchise QB, the Seahawks can turn their attention to other matters, including new deals for middle linebacker Bobby Wagner and pass rusher Frank Clark. However, the size of Wilson's deal could be a barrier to costly long-term pacts for both defenders and a Clark trade remains possible.
Follow @PFRumors