The Giants' 2023 season took another unfortunate turn when quarterback Daniel Jones suffered an ACL tear. That will sideline him for the remainder of the campaign, the first of his sizeable extension which has invited speculation about his future.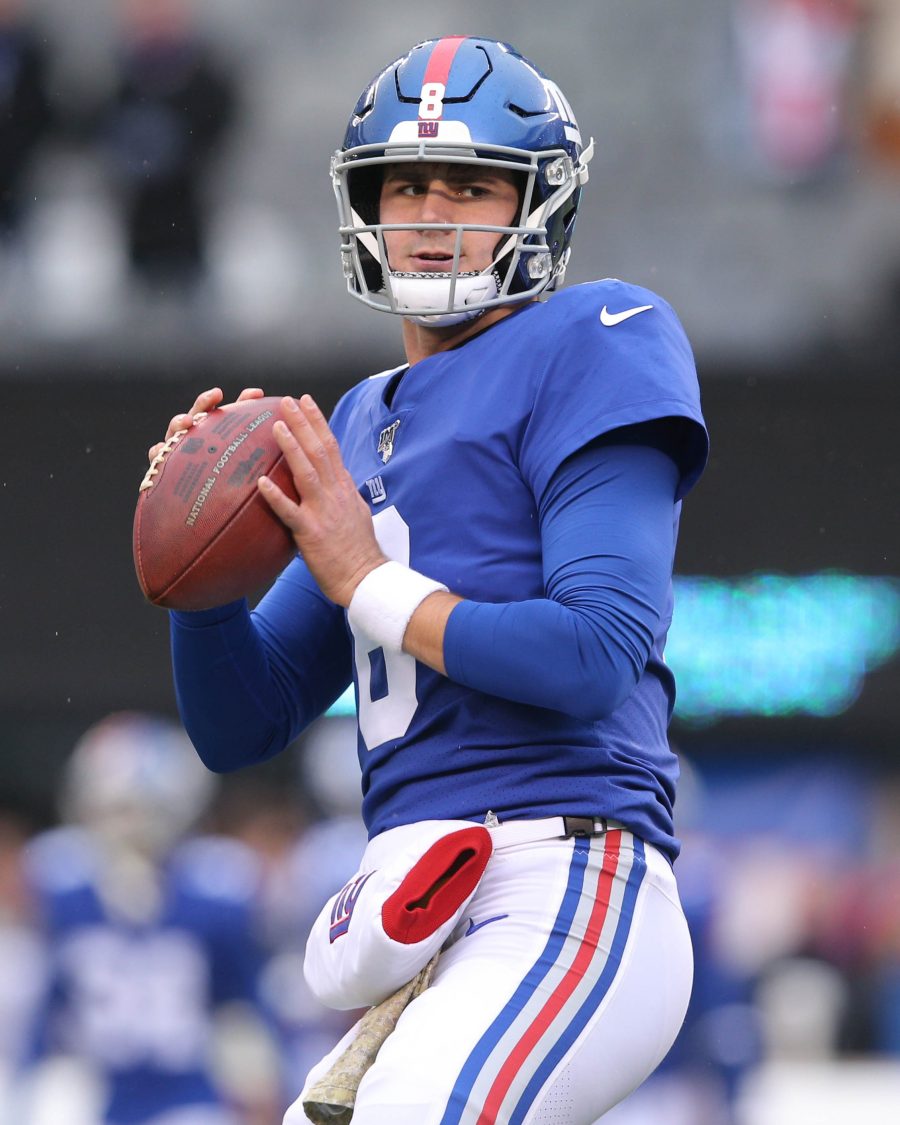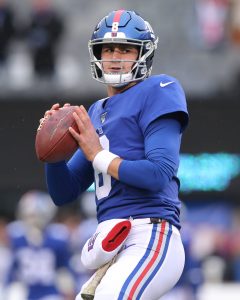 When speaking publicly about the injury for the first time, Jones was understandably asked about what effect (if any) he felt the injury would have on his long-term future in New York. The 26-year-old declined to address the topic, to no surprise, focusing instead on his plans for surgery and rehab. He indicated (via Zach Braziller of the New York Post) he is waiting for swelling in his knee to go down before deciding on a firm operation date, adding it will likely happen in the coming weeks.
"I think I'm focused on what I'm doing right now and trying to get my knee ready for the surgery and ready for the process to come back stronger," the former No. 6 pick said. "So, in terms of my future, and what I'm thinking about it, it's to attack this process and come back stronger, and a better football player in the future."
Jones inked a four-year, $160MM deal this offseason in a show of confidence from the Joe Schoen-Brian Daboll regime. That pact – which has already been restructured – calls for $36MM in guaranteed salary and a $47.1MM cap hit in 2024. While those figures ensure the Duke alum will be in place next season, speculation has increased regarding how open the Giants could be to acquiring a successor as early as the upcoming draft. Prior to the Week 9 game in which Jones went down, Fox Sports' Ralph Vacchiano indicated the team was committed to Jones given the term remaining on his deal and the financial penalties associated with cutting or trading him.
Given what has transpired since then, however, things may have changed. Vacchiano has since written that if the Giants find themselves at or near the top of the board in April, "there is no doubt they will draft" an heir apparent to Jones. USC's Caleb Williams and North Carolina's Drake Maye, in particular, would represent options likely too good to pass up if they were within the team's range. Sitting at 2-7 and with Tommy DeVito now at the helm of the offense, the Giants could easily find themselves facing an interesting decision with respect to Jones in the spring.
Cutting the latter before June 1 in 2025 would result in a $22.2MM cap charge, a sizeable figure but one which could be justified in absorbing if a succession plan were to be in place by that point. Along with New York's actions this spring, Jones' ability to remain healthy and return to last year's form in 2024 will of course be a major storyline to follow next year in the event signs point to it being his last with the Giants.
Jones added there is no further damage in his knee beyond the ACL tear, and that the neck injury which sidelined him for three games will not require surgery. While that news is encouraging, there will be plenty at stake for him when he next takes the field for the Giants, a team which will be worth watching closely in the offseason if their 2023 struggles continue.
Follow @PFRumors