NOVEMBER 6: An MRI has confirmed the worst-case scenario. Daboll said on Monday that Jones has indeed torn his ACL, shutting him down for the rest of 2023. As Rapoport notes, Jones will soon undergo surgery with the expectation he will be available by the start of the 2024 campaign.
NOVEMBER 5: Making his return after missing the Giants' last three games with a neck injury, quarterback Daniel Jones' comeback may be short-lived. Ian Rapoport of NFL Network has reported that Jones "is feared to have suffered a significant knee injury, potentially a torn ACL based on initial tests."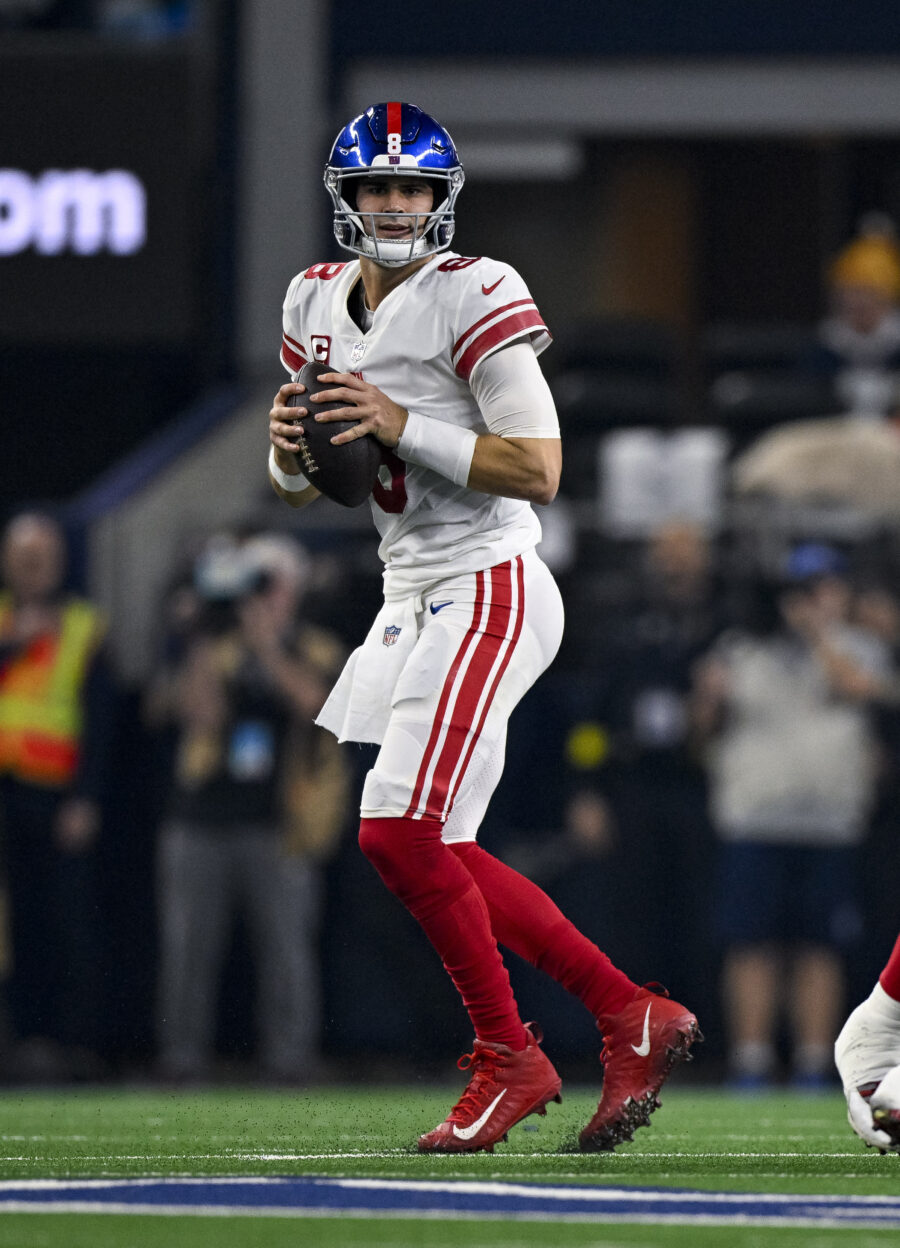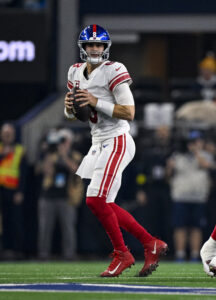 Four weeks ago, Jones suffered a neck injury that knocked him out for the remainder of that week's contest. He told head coach Brian Daboll at the time that he would be okay, and he did manage to avoid a serious neck injury, but he missed the last six games of the 2021 season with a neck injury, and a new neck injury would've been more than enough cause for concern.
Despite avoiding serious injury, Jones was still forced to miss the team's last three contests. New York was originally aiming for Jones to return in Week 10 next week, but after potentially having their hand forced by the placement of backup quarterback Tyrod Taylor on injured reserve, Jones was cleared in time to start today in Las Vegas.
That's not at all to say he was brought back too early or that his return this week was the cause of his newest injury. The injury occurred on a non-contact play as Jones rolled to his right within the pocket trying to avoid the pass rush of Raiders defensive end Maxx Crosby. Jones planted his foot to stop his momentum and saw his knee buckle as a result, leading to his collapse and a sack. He tried to tough it out, remaining in the game for one more snap, in which he attempted to drop back before feeling his knee buckle once again and going down for another easy sack. Jones was soon after ruled out for the remainder of the game.
With Jones' exit, undrafted Illinois rookie Tommy DeVito made his second NFL appearance. DeVito had filled in last week for an injured Taylor, completing only two of his seven pass attempts for -1 passing yards and taking two sacks. He did provide a contribution on the ground, totaling 12 yards and a touchdown on four carries. He fared a little better in today's relief appearance, completing 15 of his 20 pass attempts for 175 yards while throwing one touchdown and two interceptions. He saw lots of pressure, though, getting sacked six times by the Raiders defense.
This poses an issue for New York. If Jones is forced to miss significant time because of his knee injury and with Taylor out for at least three more games, the Giants are low on options at quarterback. Now post-trade deadline, the team will have to move forward with DeVito or practice squad veteran Matt Barkley, who has not appeared in an NFL game since 2020, or they will have to find an available free agent. Their last option would be to sign a quarterback off another team's practice squad, straight to their active roster. There are a number of serviceable options there that could provide some competition in New York under center.
As for Jones, this has been an extremely disappointing season following the expectations that came with a four-year, $160MM extension. Six starts, in which the Giants went 1-5, averaging 151.5 passing yards per game and totaling three total touchdowns to seven total turnovers is hardly the return anyone wanted from $40MM per year. Now with his season potentially over, the Giants are faced with many questions for the remainder of the year, and perhaps beyond.
Jones will undergo an MRI tomorrow to determine the extent of his knee injury. If an ACL tear is confirmed, Jones' season will be over. They will hope for a lesser severity, but even if his ACL is intact, a serious knee injury is still feared.
Follow @PFRumors