The Giants' offense is on track to move closer to full strength as early as next week. Quarterback Daniel Jones has been cleared for contact, as first reported by Ryan Dunleavy of the New York Post.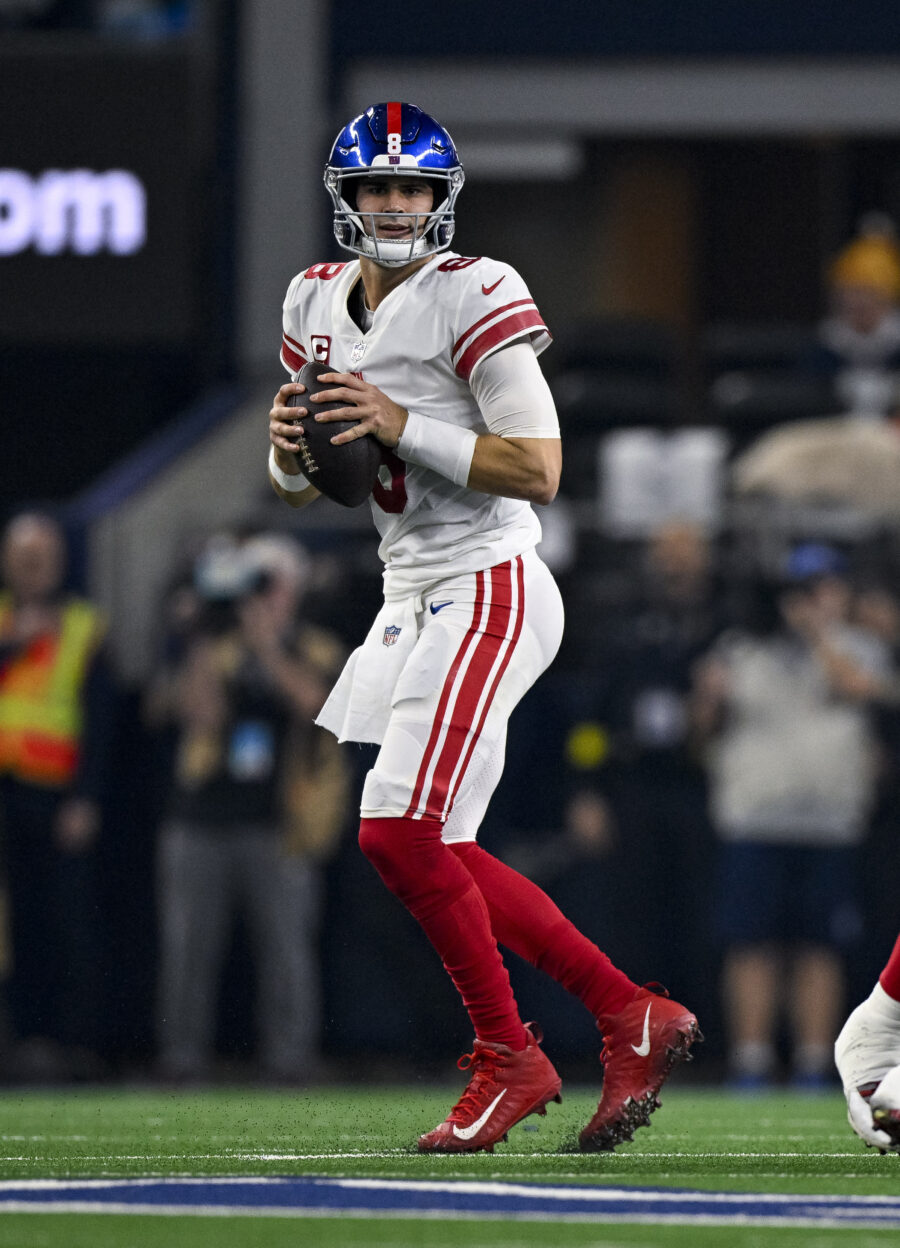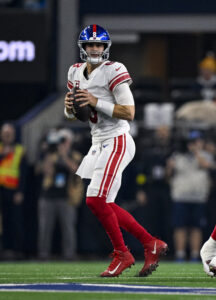 Jones was actually given the green light prior to Sunday's game, Dunleavy notes, but it comes as no surprise that the Giants played it safe by ensuring at least one week of full practice. Given the injury suffered by Tyrod Taylor on Sunday, Jones' return would be welcomed by a team in desperate need of improvement in the passing game.
The Giants mustered negative nine passing yards in their overtime loss to the Jets on Sunday, a game in which undrafted rookie Tommy DeVito took over following Taylor's injury. New York's offense relied all-but exclusively on running back Saquon Barkley, who logged 36 carries in the game. The latter will no doubt remain the focal point of the Giants' offense once Jones returns, but such a scenario will give the team another starter in the fold.
Jones has missed the past three games due to his latest neck injury, one which has been described as being less severe than the one suffered in 2021 which ended his season. The risk of reinjury was high in the event Jones was rushed back into action, however, making it no surprise the Giants elected to wait until the former first-rounder logged a slate of full practices before bringing him back into the lineup.
An IR stint was never a consideration on New York's part, but recent reports pointed to Week 10 as their targeted return date for Jones. Bringing their franchise passer back one week earlier than that would help compensate for Taylor's absence in the event he is forced to miss time, but it would no doubt invite questions about Jones' ability to rebound from a slow start to the season. 2023 – the first year of his four-year, $160MM extension – has not gone according to plan for the 26-year-old individually or the 2-6 Giants collectively.
Jones' participation in practice will be worth watching in the coming days as he prepares for a likely return to action in advance of New York's Week 9 game against the Raiders. It will also be interesting to see what moves (if any) the Giants make in the next two days with respect to the trade deadline.
Follow @PFRumors