OCTOBER 25: Brian Daboll doubled down on the team's intention to keep Barkley. The second-year Giants HC said (via the New York Post's Paul Schwartz) he told the Pro Bowl running an in-season trade is "not happening." While the Giants may be open to moving other pieces, Barkley's franchise tag salary will remain on the books.
OCTOBER 22: Saquon Barkley made it clear a few days ago that he is not eyeing a trade which would send him away from the Giants. The extension-eligible back's sentiment appears to have been matched by the team.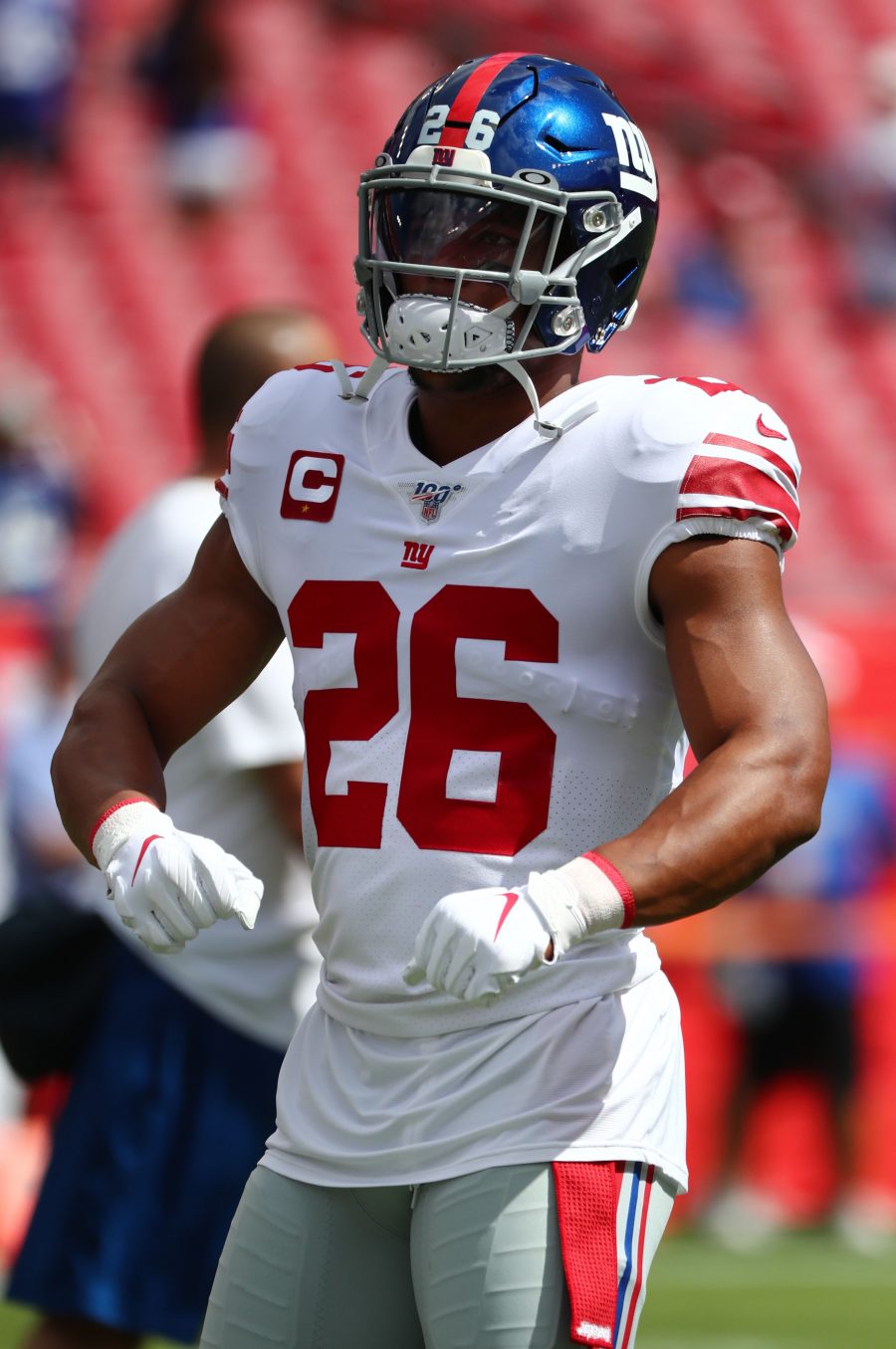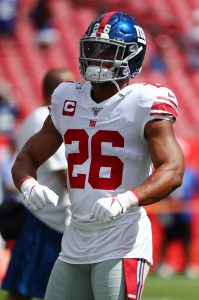 The Giants have no intention of moving Barkley ahead of the October 31 trade deadline, NFL Network's Mike Garafolo notes (video link). That stance has remained the same throughout the year, he adds, meaning the parties are still on track to resume talks on a deal in the offseason. Negotiations after the franchise tag was used did not produce traction, and the 26-year-old avoided a hold-out with an increased incentive package on his one-year deal.
Barkley and the Giants cannot negotiate a long-term contract until the coming offseason, and Garafolo confirms the Giants' preference remains to get a deal worked out at that time. New York submitted an offer around the $12MM-per-year mark late in negotiations this summer, but the team did so while inverting the guarantee and AAV figures. Plenty of attention has thus been on the former No. 2 pick's performance this year as he again aims to secure a multi-year pact ahead of free agency.
"Everyone knows I don't want to get traded," Barkley said when asked about his long-term future in New York. "Obviously, I've been vocal and public about how I feel about this organization and where I want to be. Knowing the business and seeing that side of it, there's a lot of things I can't control. I don't think anybody in their right mind would want to get traded anywhere… I would love to be here."
The Penn State product has missed time this year due to an ankle injury, and his presence has been missed by a Giants team which has dealt with a number of other injuries throughout the unit and failed to produce much early in the year. Barkley has a long way to go to match his career-best rushing output (1,312 yards) from last season, but he nevertheless remains the focal point of New York's offense.
On the other hand, Garafolo adds that the Giants could be open to making deals involving other players. Sitting at 1-5 entering Sunday's action, it would come as no surprise if the team adopted a seller's stance in the near future. Much about New York's 2023 outlook could change with a few wins in short order, but a number of players on expiring contracts could make for notable trade chips. The Giants have a number of major financial decisions to make this offseason, regardless of what happens with Barkley, so clearing up flexibility for 2024 and beyond would also be beneficial. In any event, though, the team's most high-profile player will remain in place through the remainder of the current campaign.
Follow @PFRumors