The Vikings upset the 49ers on Monday and have only three games remaining against teams with winning records. Even without Justin Jefferson for a stretch, the 3-4 team has reason to view a second straight playoff berth as within reach. That would obviously impact the Vikings' willingness to sell, introducing another Danielle Hunter complication.
Minnesota has until 3pm CT on Oct. 31 to trade Hunter, who leads the NFL with nine sacks and 12 tackles for loss. The Pro Bowl edge rusher is in a contract year and cannot be franchise- or transition-tagged next year, due to a contract reworking early in training camp. While the Vikings could lose Hunter for nothing in free agency, he obviously represents a vital part of their defense for the 2023 stretch run.
[RELATED: Vikings Not Expected To Trade Kirk Cousins]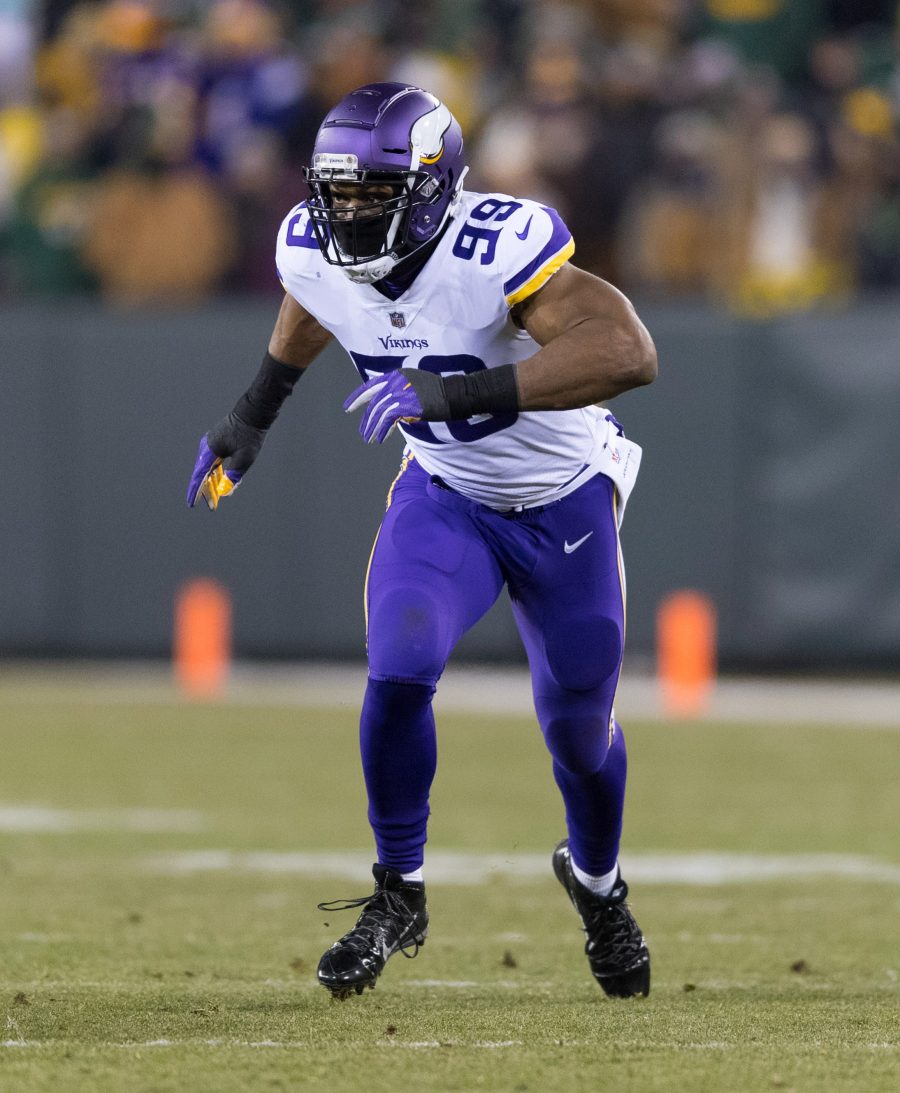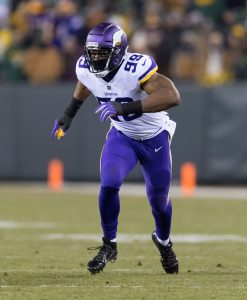 Prior to reaching that August resolution with Hunter, the Vikings discussed him in trades. The Jaguars recently came up as a suitor, and ESPN.com's Dan Graziano ties the AFC South team more closely to the current trade piece, indicating Jacksonville came close to finalizing an agreement to acquire Hunter during the offseason.
The Jaguars make sense as a buyer, having spent heavily to fortify their defense in 2022 and largely standing pat on that side of the ball this offseason. At outside linebacker in Mike Caldwell's 3-4 scheme, the Jags have Josh Allen and Travon Walker in place as starters. In a contract year, Allen is on pace for his most productive NFL slate. The former top-10 pick has seven sacks, 14 QB hits and two forced fumbles through seven games. No other Jaguar, however, has more than 2.5 sacks. Walker's 2.5 QB drops do not completely define his season, as the 2022 No. 1 overall pick does rank 27th with 12 pressures. Allen's 23 pressures sit second leaguewide.
Jacksonville also rosters underwhelming 2020 first-rounder K'Lavon Chaisson, whose fifth-year option the team declined in May. Dawuane Smoot recently made his season debut, coming off a torn Achilles sustained in Week 16 of last season. The two backup OLBs have combined for one sack and five QB hits. Having won four straight, the Jags have solidified their status as the AFC South favorite. They certainly make sense as a team that would be interested in a front-seven upgrade, with Trevor Lawrence still on a rookie contract.
Allen is tied to a $10.89MM fifth-year option, and Smoot is back on a low-cost deal (one year, $3.5MM); Walker and Chaisson are on rookie contracts. The Jags hold just more than $6MM in cap space. A team that would acquire Hunter past Week 8 would owe just more than $5MM. Of course, the Vikings would need to be interested in reopening Hunter trade talks. Prior to their Monday-night upset, however, the Vikes were taking calls on their soon-to-be 29-year-old pass rusher. While the Washington Post's Jason La Canfora expects Hunter to be dealt, the Vikings do face a complicated decision.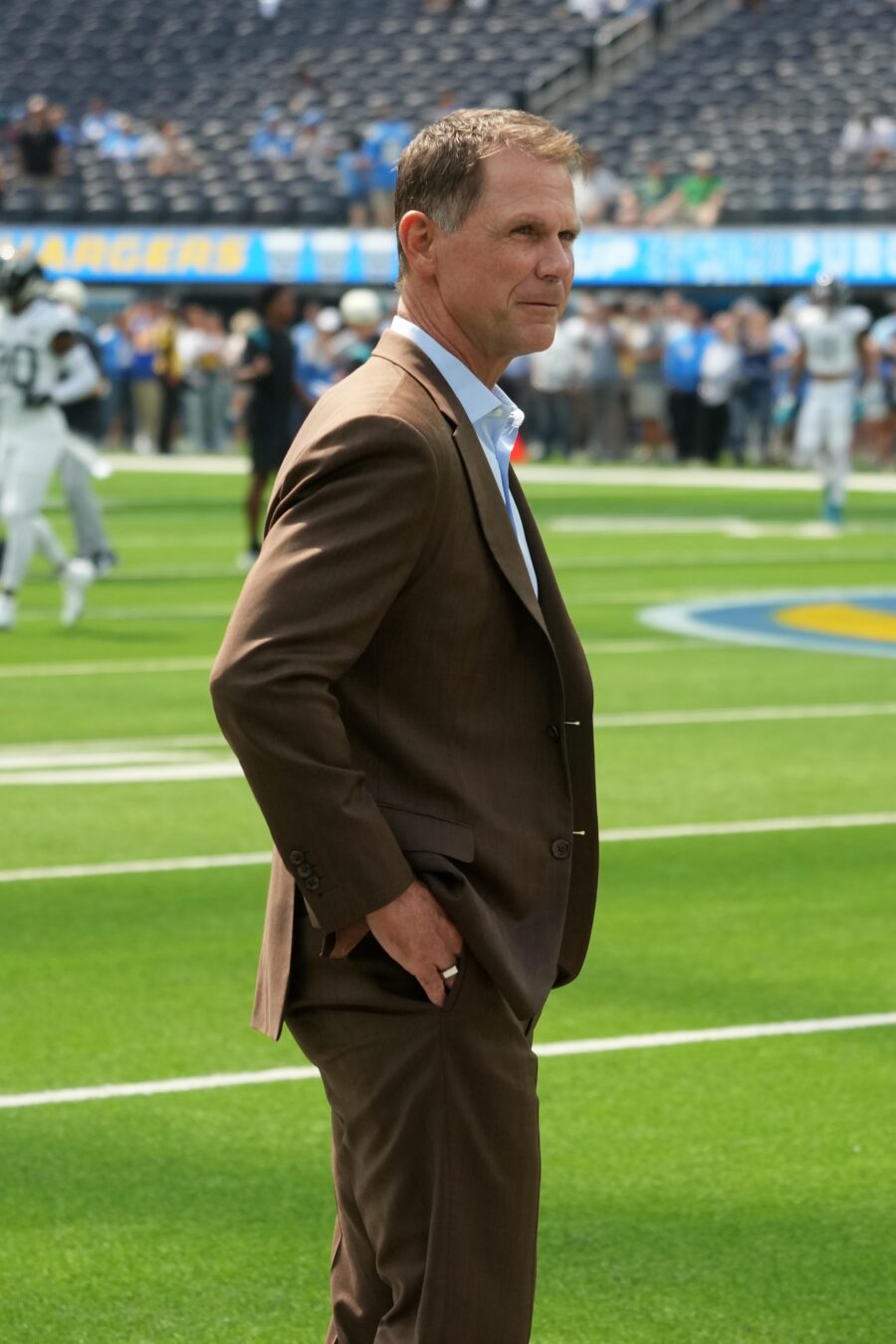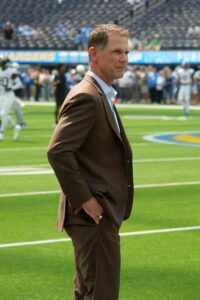 After talks with the Jags and other teams fell apart, the Vikings agreed to terms with Hunter one a one-year deal worth $17MM guaranteed. While Hunter's incentives are classified as not likely to be earned, the three-time Pro Bowler's torrid pace puts him on track to collecting additional cash. Hunter will receive $1MM for reaching 11 sacks, another $1MM for 12.5 and another $1MM for hitting 14. The former third-round pick posted 14.5 sacks in 2018 and '19, but he is on pace for more this season.
Minnesota resides in the historically rare position of being unable to tag either of its top two 2024 free agents, with Kirk Cousins' 2016 and '17 tags making a third tag untenable (thanks to the 2006 CBA introducing the 144% bump for a third tag; no team has tagged a player three times since the Jaguars and Rams respectively cuffed Donovin Darius and Orlando Pace in 2005). While Cousins expects contract talks to resume in 2024, Hunter having never hit the open market points to a high risk the Vikings lose the veteran pass rusher for nothing (perhaps a 2025 compensatory pick) next year.
With Bradley Chubb going for first- and fourth-rounders last year, the Vikings will likely be able to do better than the third-rounder that could come their way via the compensatory system. Minnesota's upset of San Francisco makes it less likely the team becomes a deadline seller, Graziano adds. Still, Hunter's trade value and the team's playoff prospects will make for a fascinating decision before next week's deadline.
Follow @PFRumors