OCTOBER 29: Rapoport and colleague Tom Pelissero report teams continue to inquire about Hunter as the trade deadline draws nearer. As they note, though, it would require a "huge offer" for a trade to be given serious consideration despite his status as a pending free agent. Minnesota won on Sunday to reach 4-4 on the season, meaning the team's stance as presumed sellers could still hang in the balance depending on how aggressive suitors become in their efforts to add Hunter.
OCTOBER 23: Danielle Hunter interest is gaining steam. After a Friday report indicated teams were monitoring the veteran Vikings edge rusher in potential trades, NFL.com's Ian Rapoport reports calls are coming in.
The Vikings have indeed taken calls from interested teams, with Rapoport indicating the NFC North club is prepared to listen as the trade deadline (3pm CT, Oct. 31) nears. Hunter is in the final year of his contract, one the Vikings again adjusted this offseason. No substantial offer has come in just yet, per The Athletic's Dianna Russini (subscription required), but that might change over the next week.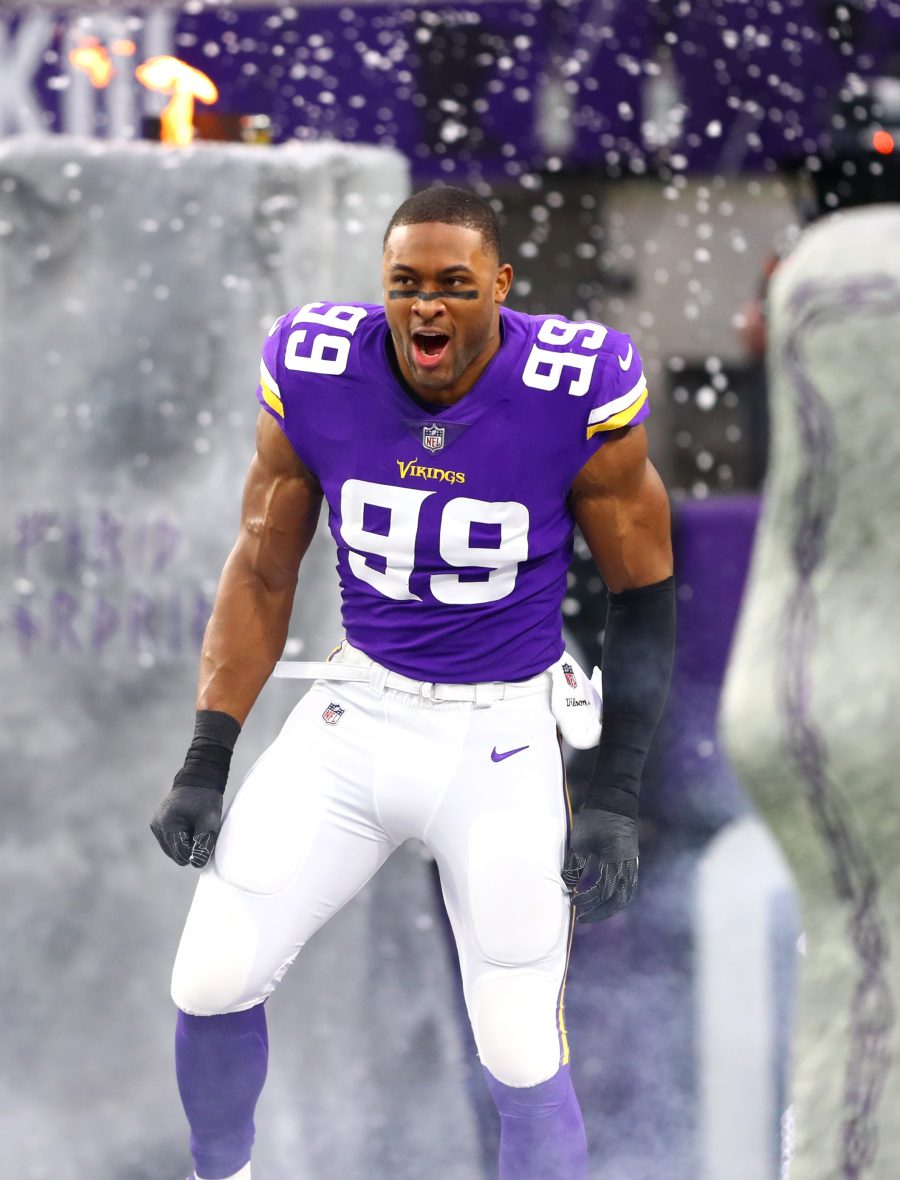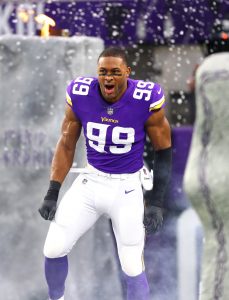 Despite Myles Garrett's dominant performance in Indianapolis, Hunter still entered Monday night leading the NFL in sacks (eight) and tackles for loss (11). The youngest player in NFL history to reach 50 sacks, Hunter is only in his age-29 season; the 2015 third-round pick will turn 29 this week. The combination of production and age should give the Vikings a prime trade chip, should they choose to cash it in.
Minnesota almost definitely will not be trading Kirk Cousins. While the sixth-year Vikings passer is in a contract year and cannot realistically be franchise-tagged in 2024, high-profile QB trades rarely happen in-season. Cousins, 35, can block any trade due to the no-trade clause included in his 2022 extension agreement. The prospect of relocating and learning a new offense on the fly would stand to be counterproductive for the savvy veteran, who has done extraordinarily well in maximizing his leverage and scoring monster contracts over the course of his career.
The Vikings are also not ready to close up shop on this season, which would put Hunter's status as a trade chip in question. Minnesota moving Hunter now would gut its pass rush, as Marcus Davenport is on IR and has not ruled out surgery to address his high ankle sprain. The Vikings dealt Za'Darius Smith, after weeks of trade/release rumors, to the Browns in May and did engage in conversations about Hunter while dealing with his contract. The $14MM-per-year deal Hunter agreed to in 2018 was viewed as a team-friendly pact at the time, and it has frequently come up over the past five years. The Vikings reached a resolution with Hunter, guaranteeing him $17MM. With that reworking leaving a $10MM base salary, an acquiring team would only be on the hook for barely $5MM — if the Vikings trade him after their Week 8 game.
Hunter, who has four double-digit sack seasons on his resume, stopped short of confirming he was interested in another long-term Vikes pact when addressing his adjustment this offseason. But the Pro Bowl edge has called the Vikings "a great organization." The Vikes, however, have big-picture questions to address on the edge. Hunter, Davenport and rotational backup D.J. Wonnum are free agents after this season. The summer contract adjustment also prevents the Vikings from franchise-tagging Hunter, making Minnesota the rare team that cannot use its tag on its top two free agents-to-be. The Vikings not re-signing Hunter before the 2024 league year would also result in a lofty void years-driven cap hit ($14.9MM). Minnesota took a dead-money hit this year after not re-signing Dalvin Tomlinson.
With Hunter likely planning to test the open market for the first time come March, the Vikings will be put to a fascinating decision over the next week. Holding a lead on the 49ers early in Monday night's game, the team could find itself in the thick of the NFC playoff mix soon. Then again, Minnesota has Justin Jefferson on IR, which will make matters more difficult for Cousins and Co. Hunter might be the biggest defensive trade chip ahead of this year's deadline, and it will be on GM Kwesi Adofo-Mensah to determine if an offer is viable enough to wound this year's team in exchange for quality draft capital.
Follow @PFRumors