OCTOBER 29: Unlike Schefter, Ian Rapoport and Tom Pelissero of NFL.com do not offer a timetable for Jones' return. The duo reports that Jones is dealing with weakness in his left (non-throwing shoulder), though they add that he is regaining strength and confirm that the injury is not expected to present long-term complications.
Rapoport and Pelissero classify Jones' injury as a disc issue. Again, the current ailment is not as serious as the one that brought a premature end to Jones' 2021 campaign, which they also describe as a disc problem. Interestingly, Pat Leonard of the New York Daily News believes that is the first time anyone has acknowledged that the 2021 injury was indeed related to a disc and not a "neck strain."
A source tells Ralph Vacchiano of Fox Sports that "it's a bit of a guess" as to when Jones will return. However, the team truly does not believe he will be shut down for the rest of the season and that he will be back on the field "sooner than later."
OCTOBER 28: The Giants are now aiming to have Jones return for Week 10, per ESPN's Adam Schefter and Jordan Raanan. That contest – against the Cowboys – will likely be the first before which Jones will have been cleared for full contact, making it a more reasonable target than next week's contest against the Raiders. While the latter game could still be in play, more progress would need to be made in his recovery in the coming days. Two more consecutive starts for Taylor are therefore likely on tap.
OCTOBER 27: Week 8 will mark the third consecutive missed game for Daniel Jones as he continues to recover from his latest neck injury. The Giants quarterback's process in that regard remains slow moving, but he he still on track to return to action this season.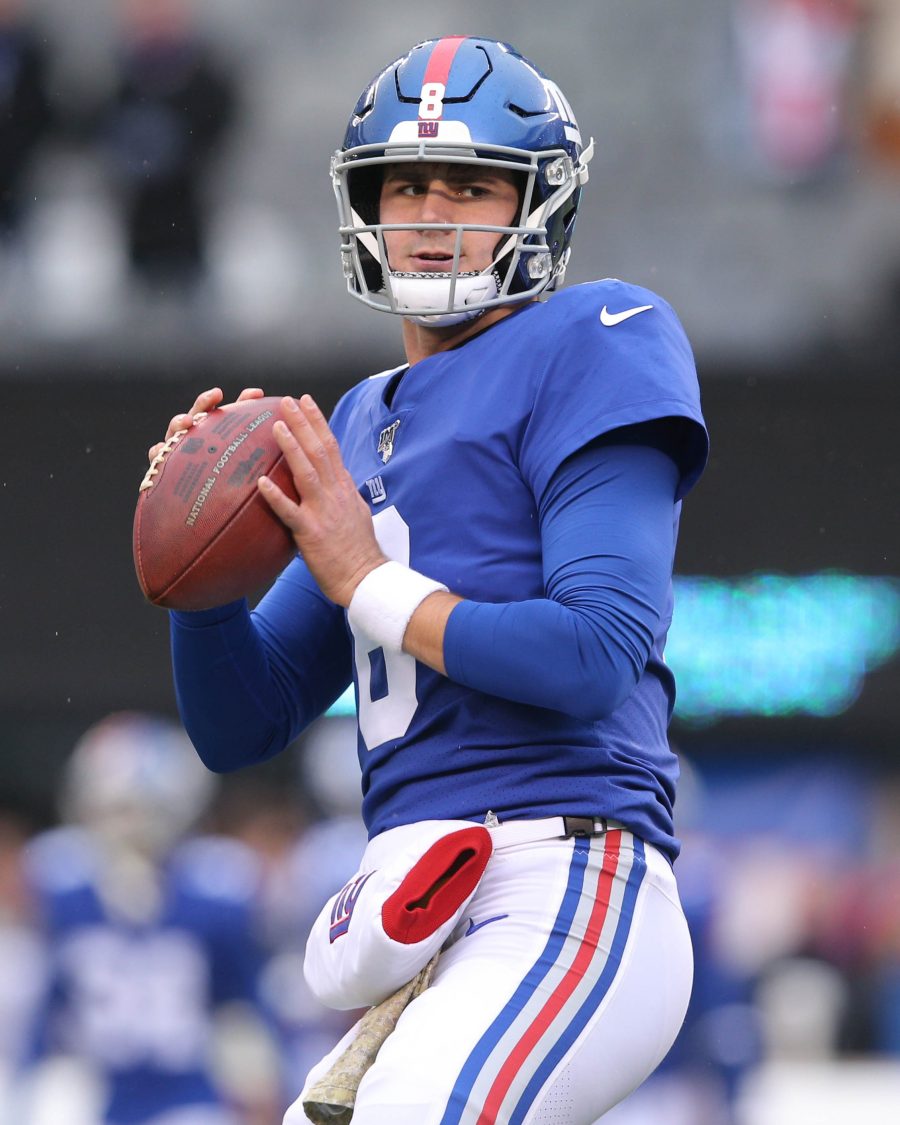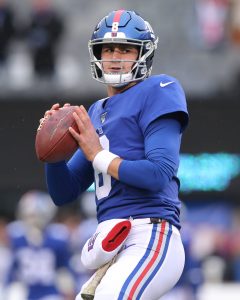 Jones' latest neck ailment is not considered as serious as the two others he has dealt with in his NFL career, but it has already lingered over a notable stretch of time. The 26-year-old still has not been cleared for contact, which has led to continued questions about his ability to suit up again in 2023. Head coach Brian Daboll spoke on that front when asked about Jones' situation on Friday.
"He's getting better and we'll see where he is next week," Daboll said, via CBS Sports' Jonathan Jones, when asked if New York's starting signal-caller is under the threat of being shut down for the year. "I don't have a crystal ball with injuries, but he is getting better and we'll see where he is next week."
The Giants have elected not to place Jones on IR, a move which would have guaranteed at least a four-week absence. The fact the team has instead preferred a game-to-game approach proves their optimism in his ability to recover in full soon, which would also mark a faster return than his most recent neck issue in 2021. As the CBS report notes, however, there is no longer a "perceptible difference" in Jones' movements in practice – he was cleared to throw last week – compared to before he suffered the injury.
As a result, it will be interesting to see how much longer he will remain without clearance for contact. That will not happen until next week at the earliest, by which point the trade deadline will have come and gone. The Giants could be active in moving players in the coming days, though it has become clear running back Saquon Barkley will not be among them. Upon his return, Jones (in the first season of his four-year, $160MM contract) will aim to rebound from a poor start to the 2023 campaign, something which has been true of New York's offense as a whole.
In the meantime, the Giants will continue to rely on veteran Tyrod Taylor under center. The 34-year-old helped guide the team to a 14-7 win in Week 7, but Daboll has made it clear Jones will reprise his role as starter when healthy, a point during the season which remains unclear.
Follow @PFRumors