Long-running extension talks led to Saquon Barkley entering this season on the franchise tag, and the back-and-forth spanning from November 2022 to July 2023 put the New Jersey native's future with the Giants in question.
While the Giants have said they are not planning to trade Barkley, the subject of another contract lingers. As do the proposals each side made during the lengthy negotiations that began during the Giants' 2022 bye week. Barkley is attached to a $10.1MM tag, and while he could be kept for barely $12MM on a second tag, it is unclear if the Giants will want to devote that much to a running back who will be going into his seventh season by then.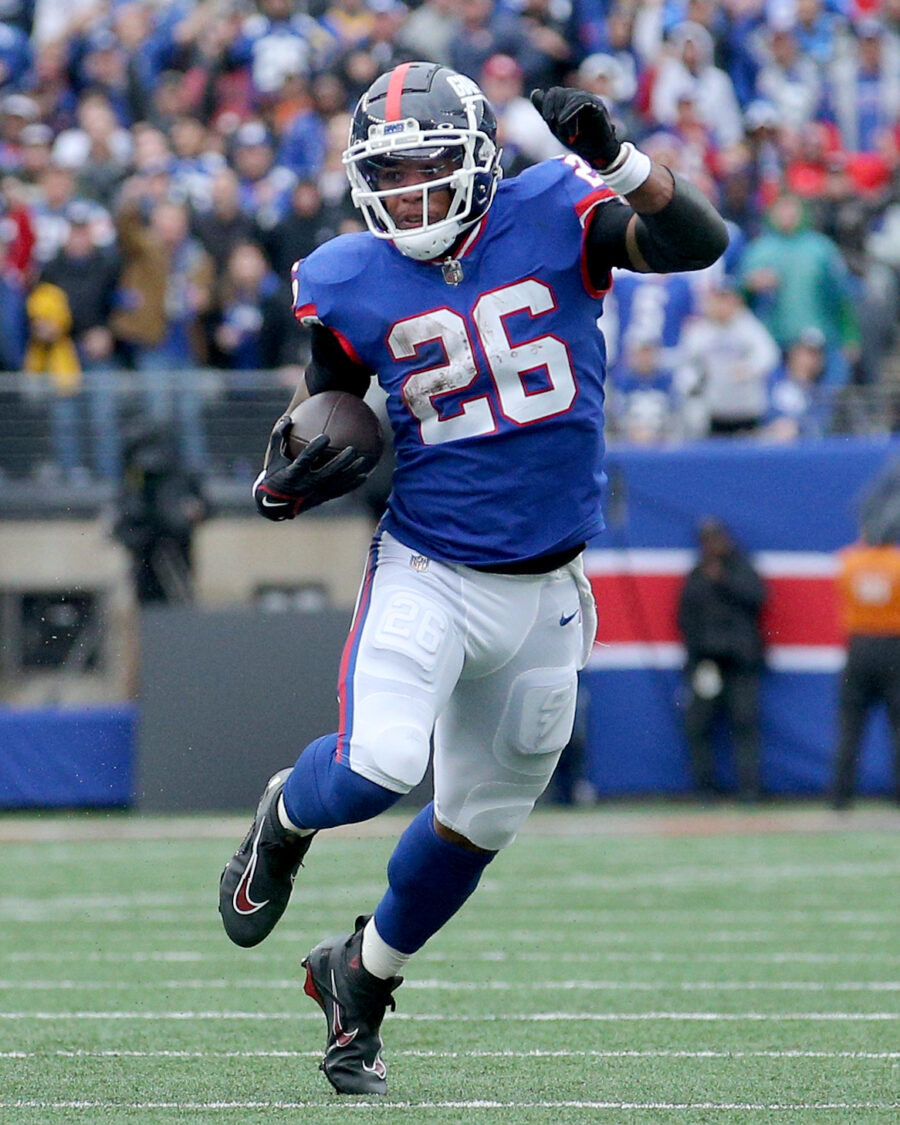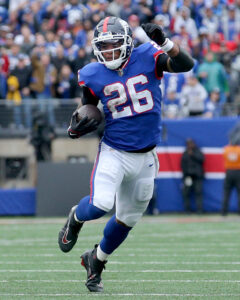 The Giants' initial offer was believed to be in the $12.5MM-per-year range, but ESPN.com's Jordan Raanan notes New York's first proposal was heavy on gameday roster bonuses. The Giants offered Barkley an extension with per-game bonuses around $1MM, effectively tying a notable portion of the deal to playing time. Understandably, Barkley balked and the sides revisited the talks in the offseason. Months of back-and-forth commenced during the sides' offseason talks, but the two-time Pro Bowler was also minutes from free agency, creating a seminal "what if?" for the former Offensive Rookie of the Year.
Barkley joined Josh Jacobs and Tony Pollard in being tagged, thinning the running back market. While a high number of starter-caliber backs still reached free agency, no marquee talents were available. That led to modest offers, with Miles Sanders' $6.13MM-per-year deal leading the way. But at least one team was prepared to make Barkley a market-value offer had he been available, according to Raanan. While it is unknown who that team was, the Panthers and Lions devoted the most money to free agent backs this offseason. It is logical either Carolina or Detroit — which respectively ended up with Sanders and David Montgomery — would have pursued Barkley. Though, Detroit had initially wanted to retain Jamaal Williams. When he rejected the offer, the Lions pivoted to Montgomery.
Tied to a Giants tag, Barkley turned down a proposal believed to include at least $22MM guaranteed, which would have covered the cost of two tags. But Raanan adds the Giants did not reach that number until the deadline neared. When New York did come up to the $22MM guarantee neighborhood, the final offer included an AAV drop from where the sides previously were. (The team had offered Barkley $13MM per year at the March deadline to apply tags, though the guarantee number was lower than the July proposal.) The team's 11th-hour call led to Barkley opting to play on the tag.
Barkley stayed away from the Giants during negotiations and was on track to extend his absence up until Week 1, even threatening a Le'Veon Bell-esque path in which he skipped regular-season games. Barkley's camp, in turn, was not in lockstep on his decision to report to Giants camp on time in exchange for a modest incentive package (one that will not end up being earned), per the 26-year-old back.
"[I] said, 'You know what? I'm going to keep quiet — hopefully, you know, just show up, put a smile on my face, work hard, do the things the right way,'" Barkley said, via Raanan. "'Things going to get taken care of.' And sadly, it didn't. But you also could learn from the way Jonathan Taylor did it. At the end of the day, all you want is to be able to say you set yourself up, and get a long-term deal, and get money that you deserve — to help for security of your family."
Although injuries during the 2019, '20 and '21 seasons kept Barkley from high touch totals in three seasons, he will still exit 2023 as a six-year veteran. The Penn State product has recovered from the high ankle sprain sustained in Week 2, but another notable injury on Barkley's resume will not help his 2024 cause. Neither will a heavy workload down the stretch of this season. Even though Taylor secured a $14MM-per-year deal, that contract may become an outlier as another buyer's market — which could feature Barkley, Jacobs, Pollard, Ekeler and Derrick Henry — is shaping up for March.
Barkley added that he wants to play into his 30s, but as an every-down back throughout his career, doing so will not be automatic. Even after the tag sequence this offseason, the dual-threat talent remains bullish on staying with the Giants beyond this year. While it will be interesting to see if the sides negotiate again or if a second tag comes to pass, Barkley wants to remain in New York. Though Barkley may not end up collecting a lucrative long-term deal in his career, this tag season will put him over $48MM in career earnings.
"I want to create a legacy, and the way you do that is by continuing to stay with a team through your whole career," Barkley said. "As I see the NFL and realize the business, you know, it's less likely for that to happen for players. But if you're able to accomplish that, it's special."
Follow @PFRumors