Broncos GM George Paton has seen a few members of his 2021 draft class become high-end starters, and the team's Bradley Chubb trade at this year's deadline netted a first-round pick. But Paton's two biggest moves since taking the GM reins — hiring Nathaniel Hackett as head coach and trading for Russell Wilson — have moved him to a relatively hot seat.
Although Paton is staying on in the wake of Hackett joining a short list of HCs fired before the end of their first season (just five since the 1970 merger), new Broncos CEO Greg Penner said (via NFL.com) the next head coach will report directly to him. This effectively minimizes Paton's power, and it should not be considered out of the question the Broncos will be looking for a new GM if the next head coach insists on it.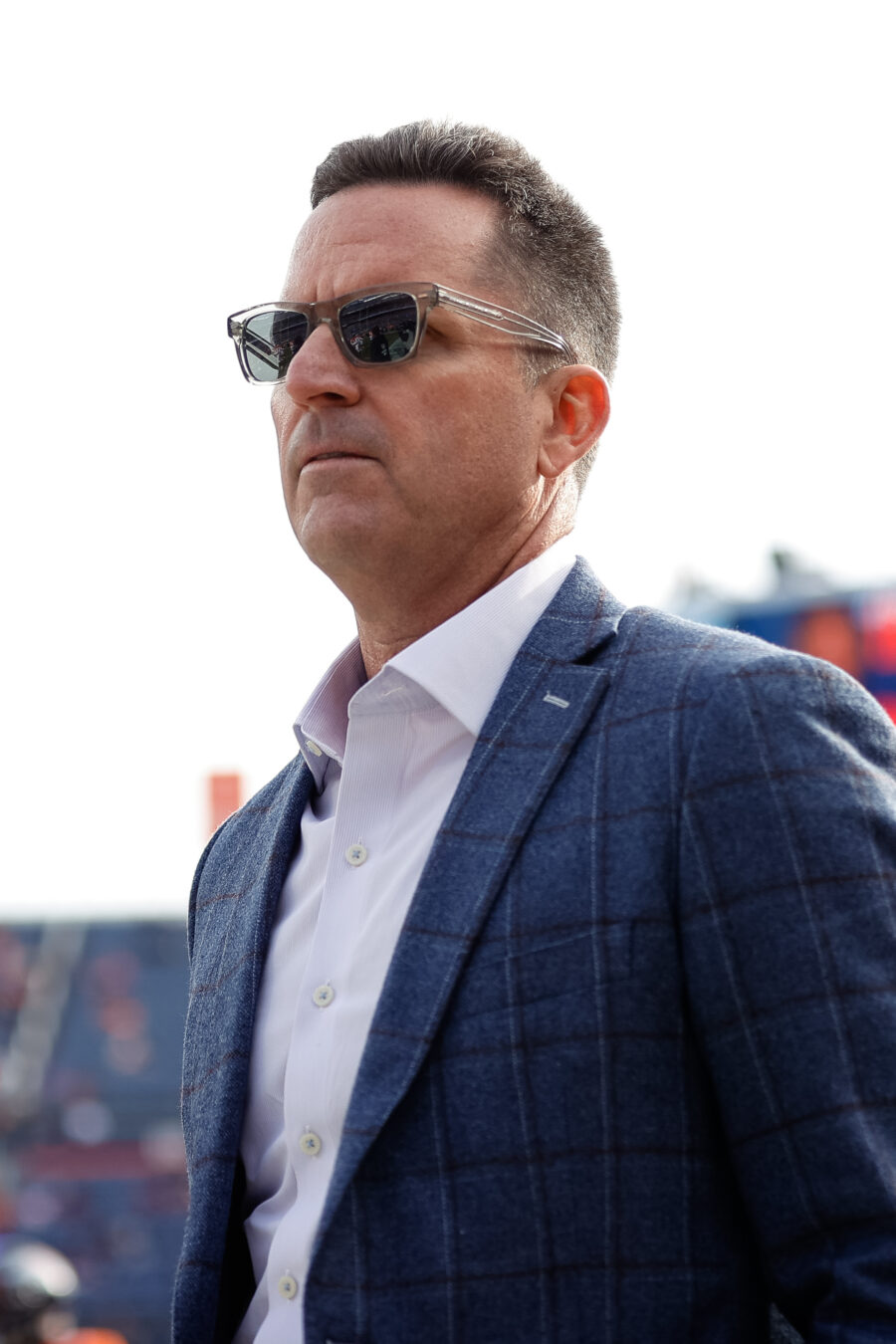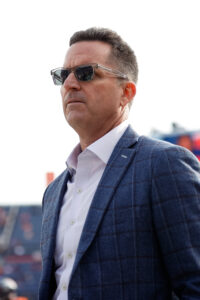 Paton, 52, was a sought-after GM candidate for years and was viewed as likely to stay on in Denver prior to Hackett's ouster. But the Hackett-Wilson pairing ignited a stunningly ineffective offense, leading to Denver falling well short of expectations despite a stout defense. The Broncos rank last in scoring — down from 23rd with Teddy Bridgewater and OC Pat Shurmur at the controls last season — and chose to both bring in a game management assistant and move their QBs coach (Klint Kubiak) to the play-calling role. The next Denver HC will be tasked with repairing Wilson, something Paton believes can happen.
"We saw flashes of Russ this year. Russ even said he didn't play up to his standard," Paton said. "He will be the first one to tell you he didn't play up to his standard, didn't play up to our standard. He needs to be better.
"I don't think we made a coaching move based on Russ. That wasn't what it's all about. That's not why we're getting a new coach, to turn around Russ, it's about the entire organization. It's about the entire football team. It's just not one player. It's not whether Russ is fixable or not. We do believe he is. We do."
After making the blockbuster trade for the nine-time Pro Bowl passer, the Broncos gave him significant input in helping design the offense, Nick Kosmider of The Athletic notes (subscription required). The Broncos also allowed Wilson's personal team unfettered access. Attempting for much of this season to play more from the pocket — a scenario some Seahawks staffers envisioned would take place as Wilson (fourth all time in QB rushing yards) aged — the 11th-year QB has produced by far his worst season. The potential Hall of Famer has played through injuries for much of the year and often lined up with a backup-laden offensive line and receiving corps. The Broncos have also been without Javonte Williams since October. But Wilson's struggles to this degree (29th in QBR — a sharp decline from 10th in a down 2021 season) have been one of the most shocking developments in recent quarterback history.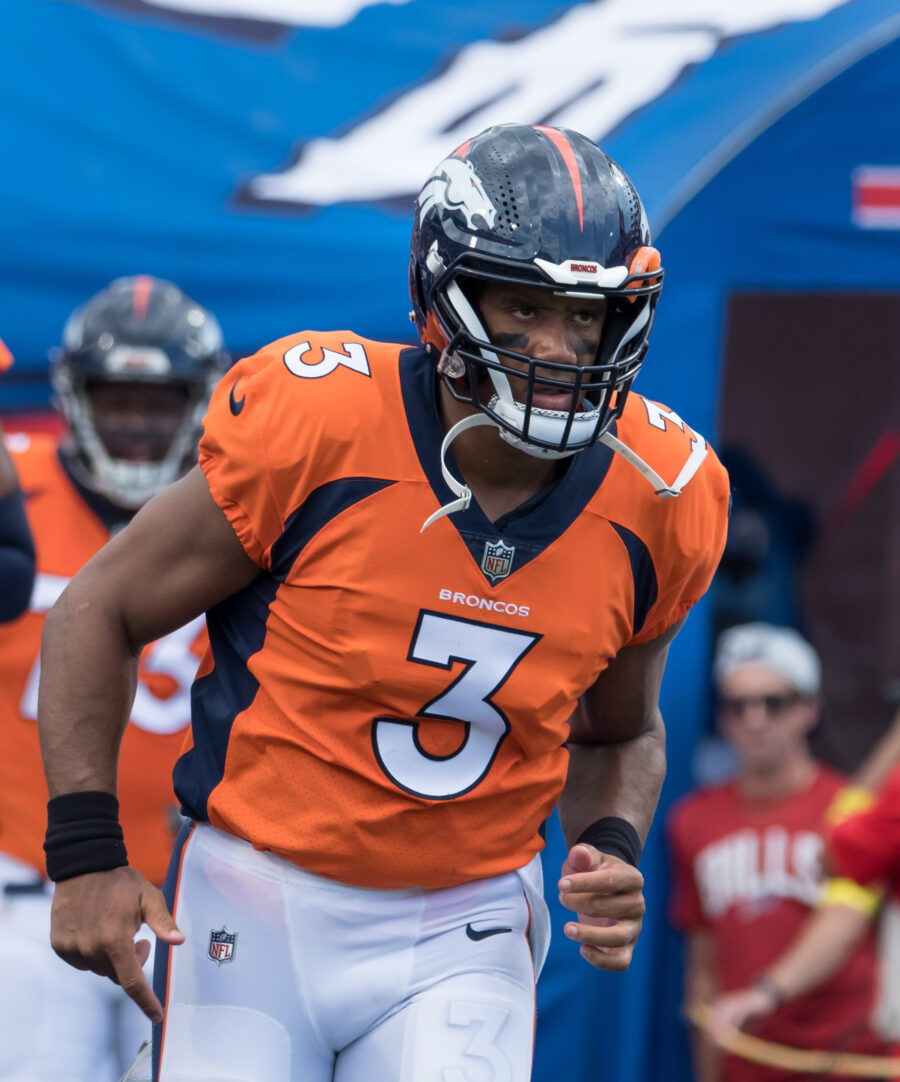 The Broncos gave Wilson a five-year, $245MM extension in August, tying him to the team through the 2028 season. The team's offensive freefall will certainly impact its next HC search. Paton, Penner, Rob Walton and minority owner Condoleezza Rice will work toward finding a staff that can coax better play from the current franchise centerpiece.
"The decision to have Russell here was a long-term one," Penner said. "This season has not been up to his standards or expectations. We saw some glimpses of it in the last few weeks. He knows he can play better, we know he can play better, and we know he will do the right work in the offseason to be ready for next year.
"George and I have had a chance to get to know each other — we talk every day since we purchased the team a number of months ago — and he acknowledged right up front there were a couple of decisions that hadn't worked out as he had expected. But I understand his thought process. He understands the work that needs to be done in this offseason, and I'm going to rely on him heavily as we go through and make these changes."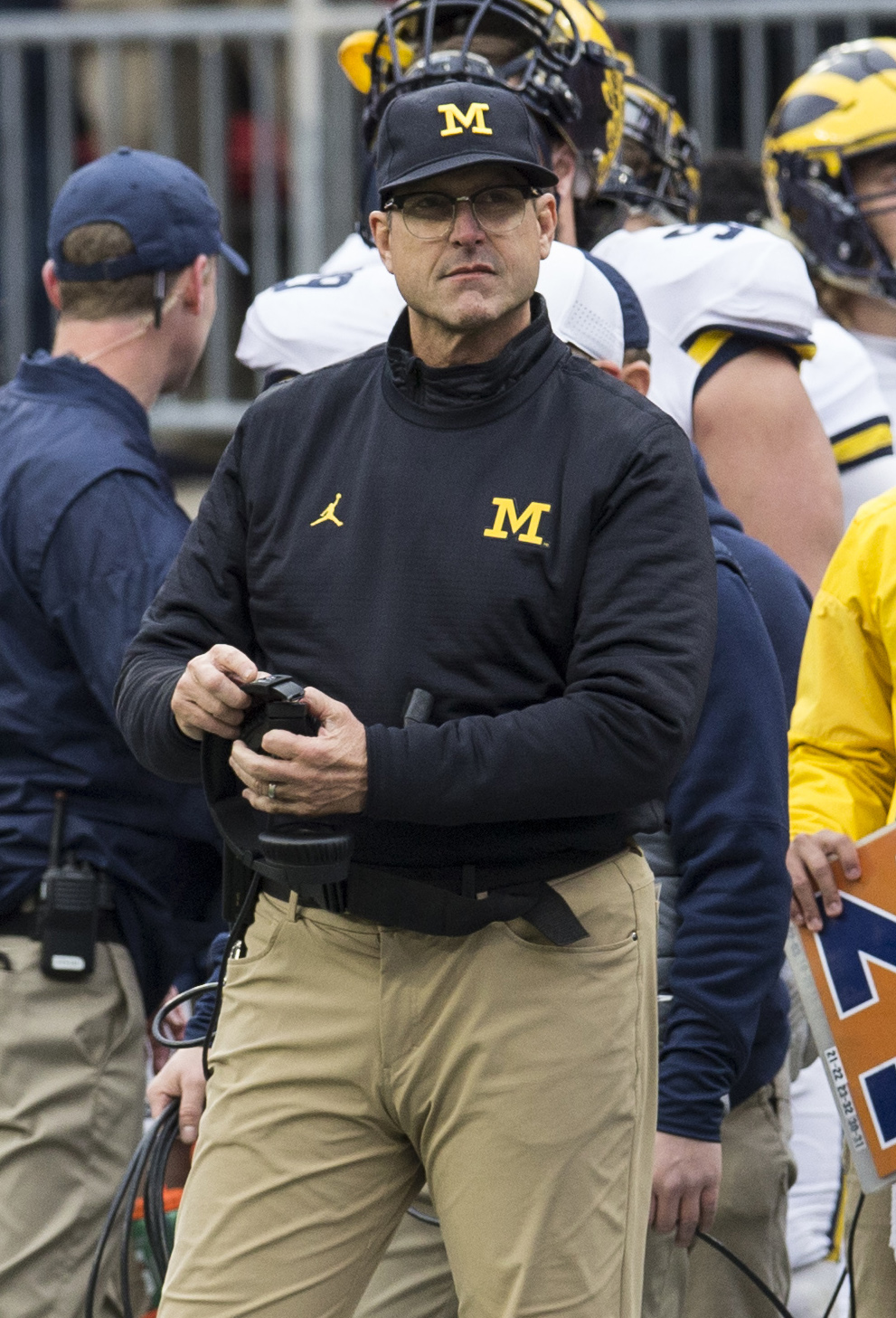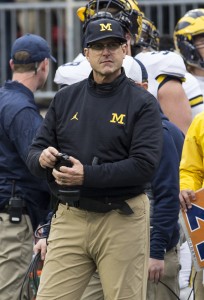 The team offered the interim HC gig to DC Ejiro Evero, who declined, leading to Jerry Rosburg — whom the Broncos pulled out of retirement to address Hackett's game management issues — taking the gig. But the team wants to interview Evero for the full-time position. While Evero may be in the mix, Mike Klis of 9News notes experience will likely be prioritized. Frank Reich, Dan Quinn, Jim Harbaugh and Sean Payton should be considered candidates, per Klis, and SI.com's Albert Breer heard Harbaugh connections to Denver shortly before Hackett's firing.
Payton will require trade compensation to land, as the Saints still hold his rights, and will be coveted by every team searching for a new coach. Reich said he hopes to coach again in 2023, while Quinn was a Broncos finalist this year. Paton added experience is a plus but not a requirement.
Harbaugh signed a new Michigan contract last year and recently reaffirmed his commitment to the Wolverines, but the ex-49ers HC has long lingered on the NFL fringe. The Vikings interviewed Harbaugh last year, and the Colts have now been linked to an attempt to bring him back to Indianapolis. Harbaugh, 59, has a relationship with John Elway, per Breer, dating back to the former's time as Stanford's HC. Elway is no longer in a regular role but works as a consultant; he had input in the Broncos' process to trade for Wilson this year. Harbaugh's 49ers stay did include some notable quarterback success stories. The fiery HC elevated Alex Smith's career in the early 2010s and redesigned his offense to suit the talents of Colin Kaepernick, leading to three straight NFC championship game appearances.
Coaches formerly with the Seahawks could be candidates as well, with CBS Sports' Josina Anderson indicating options like Quinn and Dolphins QBs coach Darrell Bevell — a longtime Seahawks OC — have been brought up (Twitter links). The Broncos had success when pivoting to retreated head coaches John Fox and Gary Kubiak. While Peyton Manning had plenty to do with that, it appears the team will try to move in this direction after three straight first-timers — Hackett, Vic Fangio, Vance Joseph — could not end the now-seven-season playoff drought.
Follow @PFRumors