Four teams pursued Sean Payton this year, and the former Super Bowl-winning HC would have been a coveted option next year. Rather than stay at FOX and wait out potential openings of jobs he was previously connected to, Payton decided to become the Broncos' next head coach.
Addressing the decision to relocate to Denver — in a transaction that probably doubles as the highest-profile coaching hire in Broncos history — Payton broached a few topics. Among them, the team's new owners.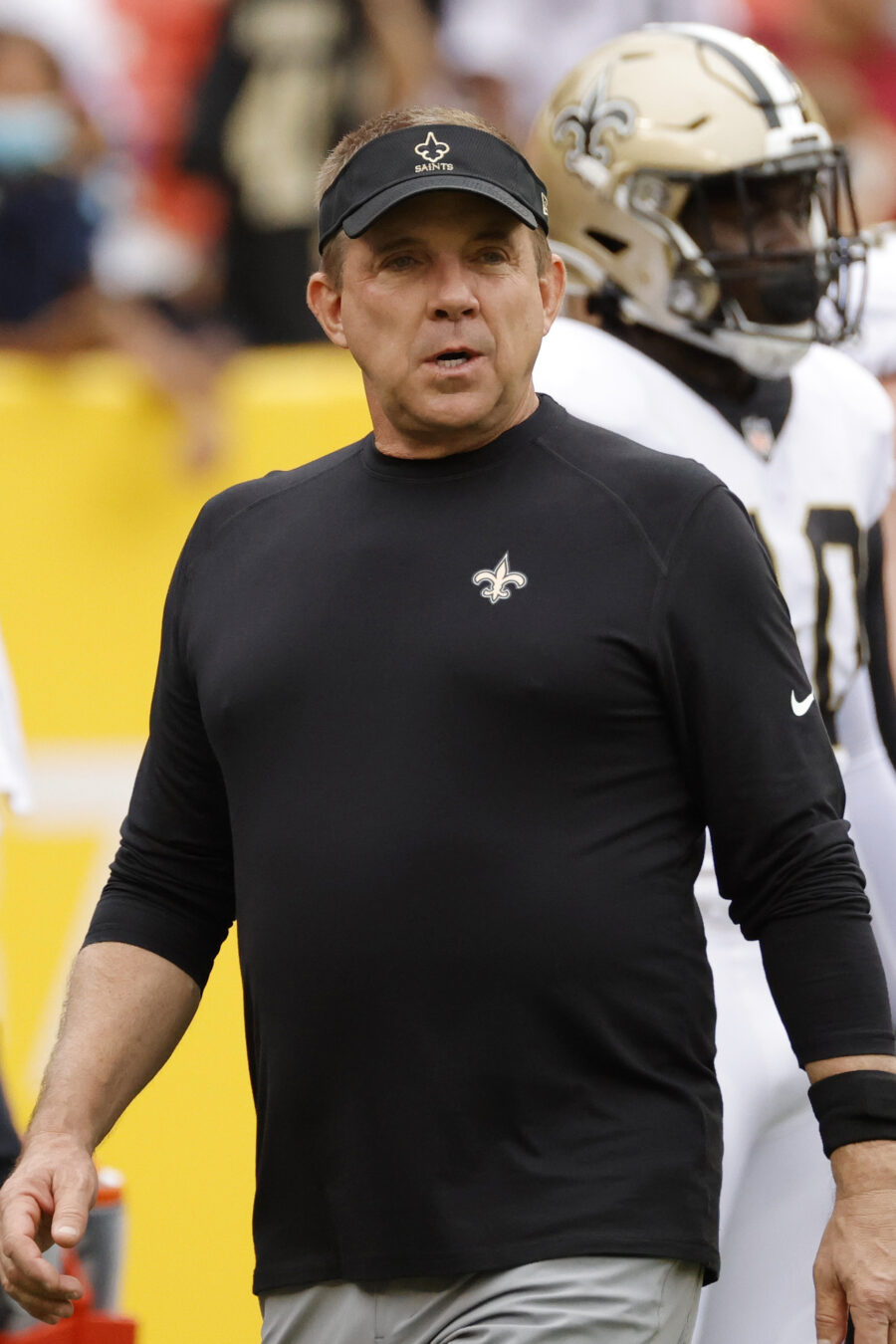 "I tried to put ownership at the top from the beginning, and I was impressed with how much they want to be successful," Payton said, during an interview with NOLA.com's Jeff Duncan, of the Broncos' Walton-Penner ownership group. "We had great support in New Orleans. I can't recall Mr. or Mrs. B [Tom and Gayle Benson] ever saying no to something. … This was the opportunity I was looking for."
Payton, 59, also interviewed with the Cardinals, Panthers and Texans. He made the Broncos his first meeting, and Duncan adds the former Saints coach spoke with Rob and Carrie Walton Penner via Zoom this past weekend. Rob Walton was not part of the Broncos' contingent to initially meet with Payton in Los Angeles more than two weeks ago. Denver's ownership did not announce interviews this year and made a surprise trip to Ann Arbor to meet with Jim Harbaugh, who had previously announced he was staying at Michigan. The winding HC search still led back to Payton, who was believed to be the franchise's top choice throughout.
Waiting out the prospect of the Cowboys or Chargers' jobs becoming available next year would have included opportunities to coach Dak Prescott or Justin Herbert. Not long ago, Russell Wilson would have resided as an asset for coaching candidates. Thanks to a stunningly woeful season that came shortly after the Broncos' new ownership group authorized a five-year, $245MM extension, Wilson can be viewed as a liability. Reports had indicated Payton was onboard with coaching the former Seahawks great, however, and his Tuesday decision will greenlight this pairing as one of the more interesting in recent memory.
"Russell is a hard worker and has played at a high level and won a lot of games in this league," Payton said. "The pressure is on us to put a good run game together and reduce the degree of difficulty on his position. I'm excited about him."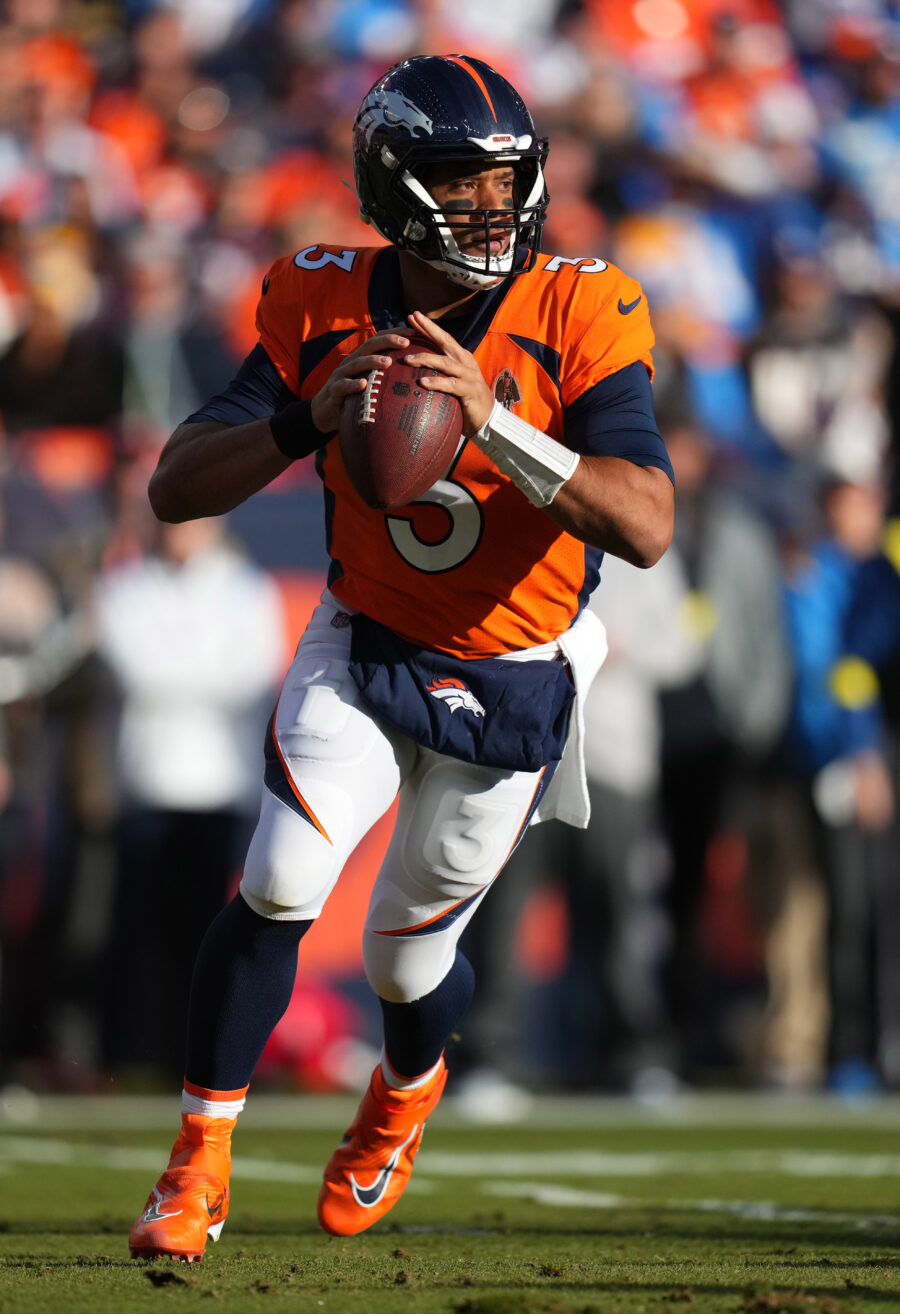 Wilson, 34, reached out to Payton about coming to Denver and will have one of this era's top play-callers overseeing his bounce-back opportunity. The Saints were on Wilson's initial 2021 trade-destination list; he added the Broncos later that year. The Broncos traded an eight-asset package for Wilson, including two first-round picks and two seconds, to land the nine-time Pro Bowler in March 2022. The early returns were alarming, but Wilson going from an overmatched Nathaniel Hackett to Payton should represent a strong spot to re-emerge as an upper-echelon starter. If Wilson cannot resemble his Seattle form this season, the Broncos will need to look at other options. Of course, Wilson's contract will make such a move more difficult — even by 2024.
The Wilson situation heightens the importance of the Broncos' Payton hire. Payton unleashed Drew Brees in New Orleans. The former Charger morphed from a player the team obtained Philip Rivers to replace into one that totaled a record-shattering five 5,000-yard passing seasons. Payton guided the Saints to seven NFC South titles and nine playoff wins. The team ranked in the top 10 offensively 11 times during Payton's 15 years on the sideline; it also did so during Payton's 2012 Bountygate ban. After the Broncos gave Wilson considerable autonomy to co-design an offense last year, Payton should be expected to hold the reins tightly.
Mickey Loomis and Broncos GM George Paton spent the past three days hammering out a compensation package for Payton, Duncan adds. Payton has been rumored to wanting to bring some personnel people with him to Denver, which could certainly cause a conflict with the Paton-led front office. The high-profile coach should have the opportunity to structure things as he sees fit, given his pedigree and the leverage he possessed. For now, however, Paton remains in place.
Both Payton and Paton — that will make for some confusing conversations as long as this partnership lasts — will report to Broncos CEO Greg Penner. That marks a change from 2021 and '22, but the Walton-Penner group only arrived in Denver late last summer. Payton and Paton also spoke privately often ahead of this hire, Albert Breer of SI.com tweets.
"George and Mickey were great," Payton said. "It took a minute, but they worked through it hard and got a deal done. … It works out great in Denver because we're in the AFC."
The Saints were believed to have asked for two first-round picks from teams for Payton, and while the price undoubtedly would have been higher had the Panthers made the hire, the Broncos collected a 2024 third-rounder in the deal. Still, Denver will go into this draft without first- or second-round picks and will not have a 2024 second-rounder. That will make matters difficult for the Payton-Paton tandem, but this will be the power structure in place in charge of helping the Broncos crawl out of their biggest slump in 50 years.