After making five straight playoff berths from 2011-15, a stretch that included four consecutive AFC byes and two Super Bowl appearances, the Broncos have drifted well off that pace. Years in quarterback wilderness followed Peyton Manning's 2016 retirement. But the 2022 offseason represents a significant step toward the franchise moving back onto the contender track.
This season should feature the Broncos as a more formidable operation, and it doubles as a chance to see how promising Denver's oft-discussed skill-position corps really is. A loaded AFC West hovers over Denver's offseason rise, but the franchise has clear reasons for optimism. A team frequently labeled as a QB away from mattering in the grand scheme now has its coveted passer.
Trades:
Linked to Aaron Rodgers for nearly a year, the Broncos began this offseason's trade avalanche by completing a deal for a quarterback five years younger. Denver was never linked as a true Deshaun Watson suitor, and its 2021 Matthew Stafford offer was far less enticing than the one the Rams made. But the Broncos had also not been closely connected to Wilson, who left the team off his list of acceptable trade destinations during the 2021 offseason but included them (albeit quietly) later in the year. He will now have a chance to craft an interesting second act.
The Seahawks bailed midway through their franchise quarterback's third contract, not eager to pay the new going rate for the 33-year-old star whose current $35MM-per-year deal topped the market at the time (April 2019). This opened the door for the Broncos to fill one of the NFL's longest-standing needs. Other teams pursued the decorated QB — from the Panthers to the Eagles to the Commanders, with Washington offering three first-rounders — but Wilson only ended up waiving his no-trade clause for the Broncos.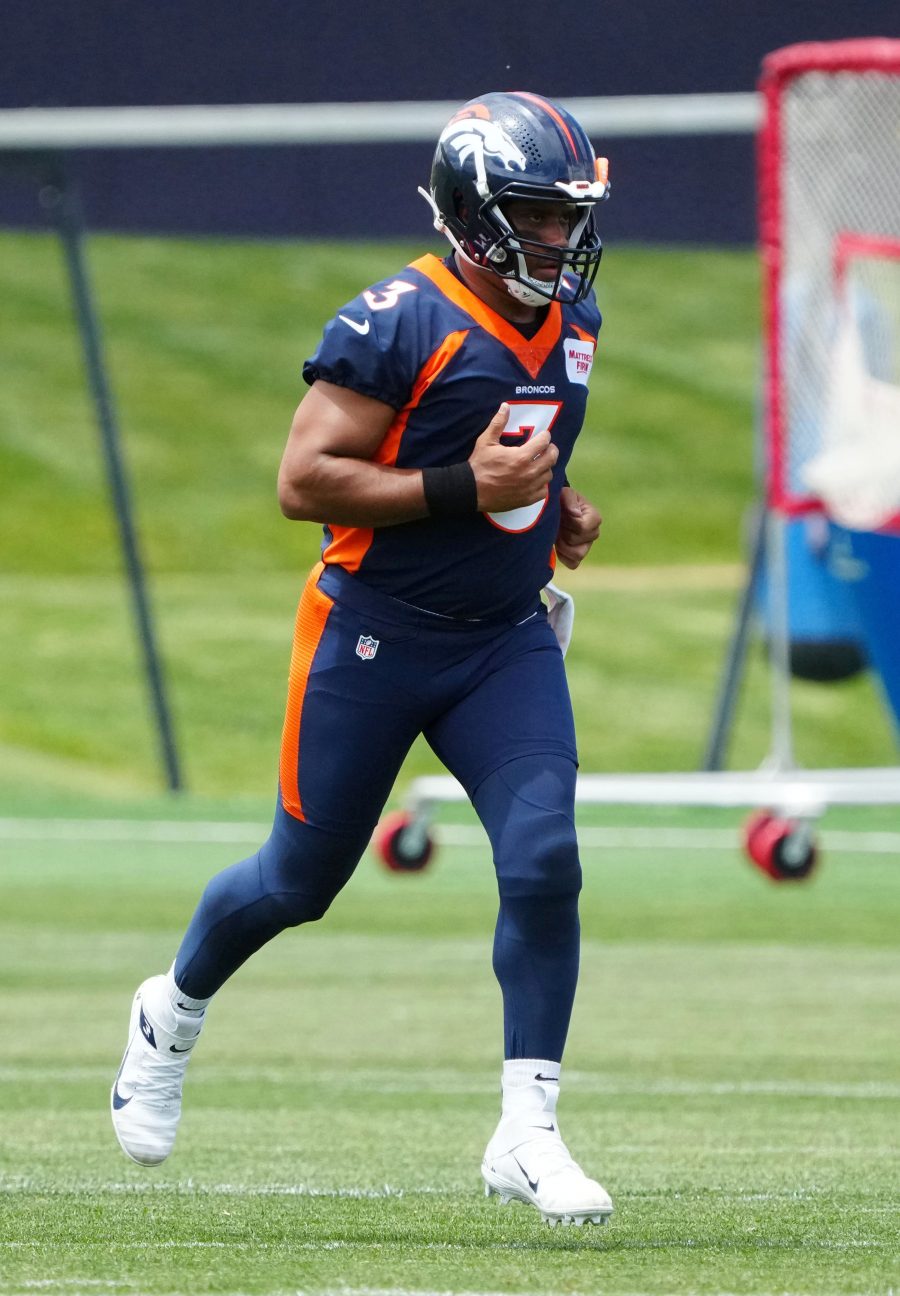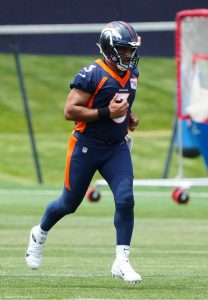 If 2020's Kendall Hinton-quarterbacked contest is counted, the Broncos match Washington with an NFL-most 11 starting QBs since 2016. An inability to generate above-average QB play through trades (Joe Flacco, Teddy Bridgewater), free agency (Case Keenum) or the draft (Lock, Paxton Lynch) dragged Denver from an AFC power to a team with a lower-middle-class ceiling. This descent prompted second-year GM George Paton to fork over one of the biggest trade hauls in NFL history — though a package not quite as valuable as some expected — to make a clear upgrade.
The quarterback that helped Seattle decimate a depleted Denver team in Super Bowl XLVIII, Wilson grew into a top-flight passer in the years that followed. While the Seahawks transitioned from a team built around the Legion of Boom to a Wilson-centric operation, Pete Carroll insisted on keeping a run-oriented offense in place. The Seahawks also frequently skimped on offensive line investments. The Broncos do not boast a high-end O-line, either, but this could be the deepest collection of skill-position talent Wilson has enjoyed. Injuries and inconsistent QB play have limited Denver's armada of highly drafted receivers (feat. steady ex-UDFA Tim Patrick) from making much of an impact. The Courtland Sutton–Jerry Jeudy–K.J. Hamler trio appears set for its most relevant NFL stretch.
Coming back after just three games from his right middle finger tendon rupture, Wilson did not look himself for much of the season's second half. He finished with a career-low 54.7 QBR, but the ex-Seattle cornerstone represented the main reason the post-Super Bowl XLIX Seahawk editions remained contenders. Wilson put up his first two 4,000-yard seasons in 2019 and '20 and eclipsed 30 touchdown passes from 2017-20, topping out with 40 in 2020. The Broncos have surpassed 20 TD passes as a team just once in the past seven seasons. They have not ranked in the top half of the league in scoring or total offense in that span. These stats may well come up during Wilson extension talks.
Set to tailor their offense to the relocated passer's strengths, the Broncos will bet on Wilson bouncing back in a Nathaniel Hackett-led attack likely to feature more passing opportunities compared to the future Hall of Famer's previous setup. From 2012-21, the Seahawks ranked 32nd in pass attempts — by a wide margin — with 30.4 per game. This season will double as a referendum on the Seahawks' Wilson-era strategy, at least in the years since Marshawn Lynch's prime ended, and a chance for the 11th-year QB to show he is capable of thriving in a pass-first offense for an extended stretch.
Notable signings:
Last year's Von Miller trade afforded the Broncos flexibility to reach deep into their draft assets to acquire Wilson, but it left the team with its most glaring edge need since Miller's 2011 arrival. While rumors emerged about the Broncos pulling a Yankees-like Aroldis Chapman maneuver — trading a player at the deadline and then re-signing him the following offseason — they went with Gregory at a lower rate. Gregory reneged on a Cowboys contract at the 11th hour, spurning his seven-year (off-and-on) employer due to language that made it easier to void guarantees.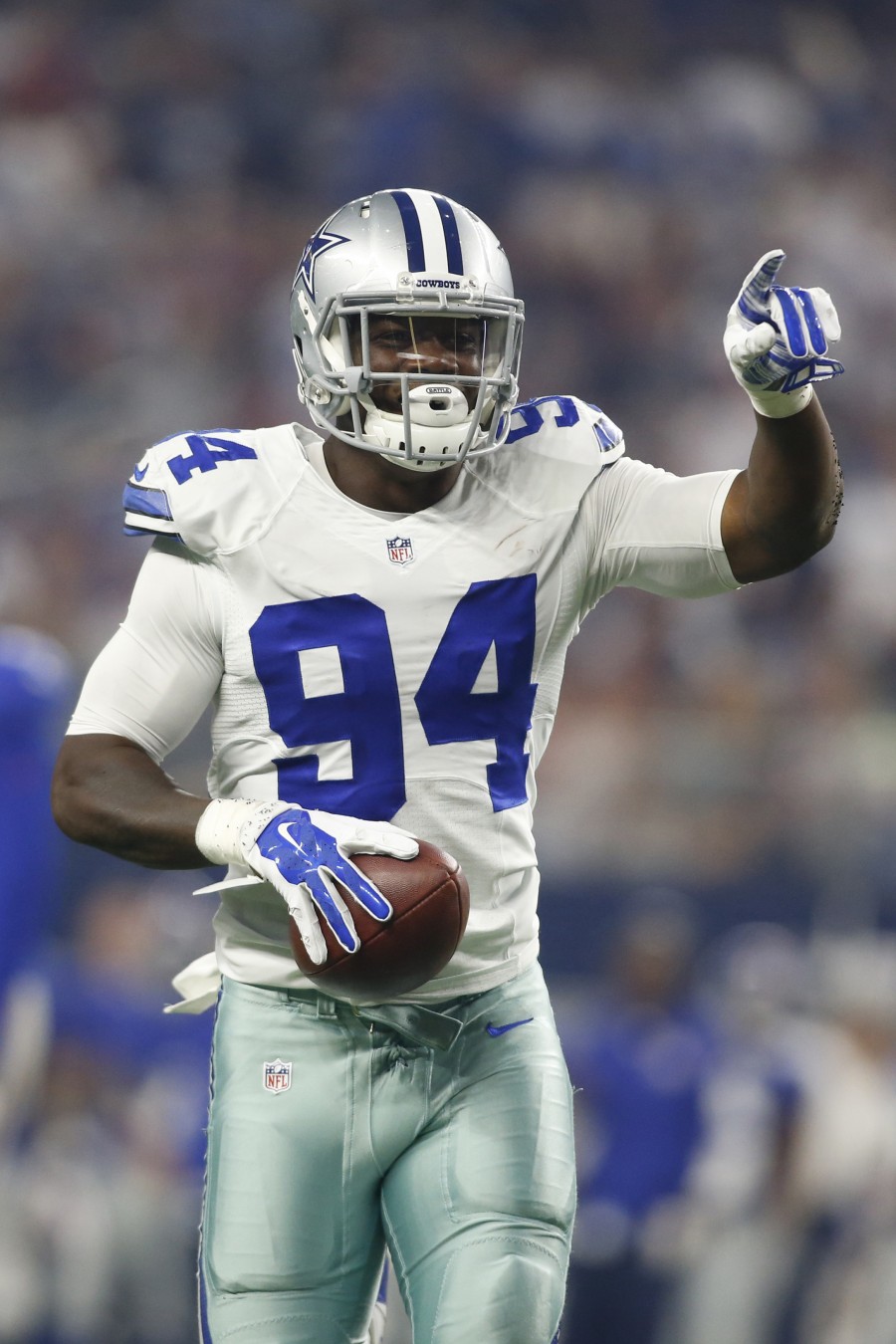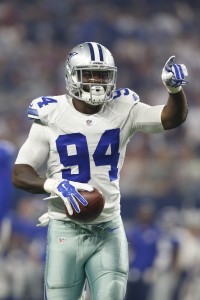 Signing the former suspension mainstay is a gamble for the Broncos; the 2015 second-rounder has been banned four times for substance-abuse policy violations. Between the 2016, '17 and '19 seasons, Gregory combined for two games. This could give him a "young 29"-type presence, due to limited wear and tear, but Gregory also missed time with a calf injury and has been limited this offseason due to shoulder surgery. Still, Gregory's early-season surge in 2021 (five sacks, 11 QB hits and two forced fumbles in a four-game span), before his calf issue paused that stretch, created a live market. How Gregory lives up to his first notable NFL contract will determine the Broncos' post-Miller pass-rushing outlook.
The Broncos now feature an interesting edge situation, one that houses former top-five pick Bradley Chubb, frequent fill-in starter Malik Reed and second-round pick Nik Bonitto. But if Gregory cannot recapture the near-All-Pro-caliber form he showed early last season, Denver's plan could crumble. If Gregory can craft a post-Dallas prime arc, the Broncos having him tied to a $14MM-per-year pact — at a time when 21 edge rushers out-earn him — would present a roster-building advantage.
Jones stands to replace Harris as a 3-4 defensive end who will spend most of his time inside. The former 49ers fifth-rounder broke through as a run defender last season, representing a difficult blocking assignment. His presence, along with contract-year five-technique Dre'Mont Jones, should help Gregory, Chubb and Co. D.J. Jones, 27, is also light on stats for an eight-figure-per-year player. Denver's front office is betting on higher peaks being ahead for both he and Gregory. The 2021 Broncos finished 20th in defensive DVOA, a figure that views their third-place total-defense ranking with skepticism, and 28th in true pressure rate last season — one with minimal Miller and Chubb contributions. Paying up for D-line help made sense through these lenses.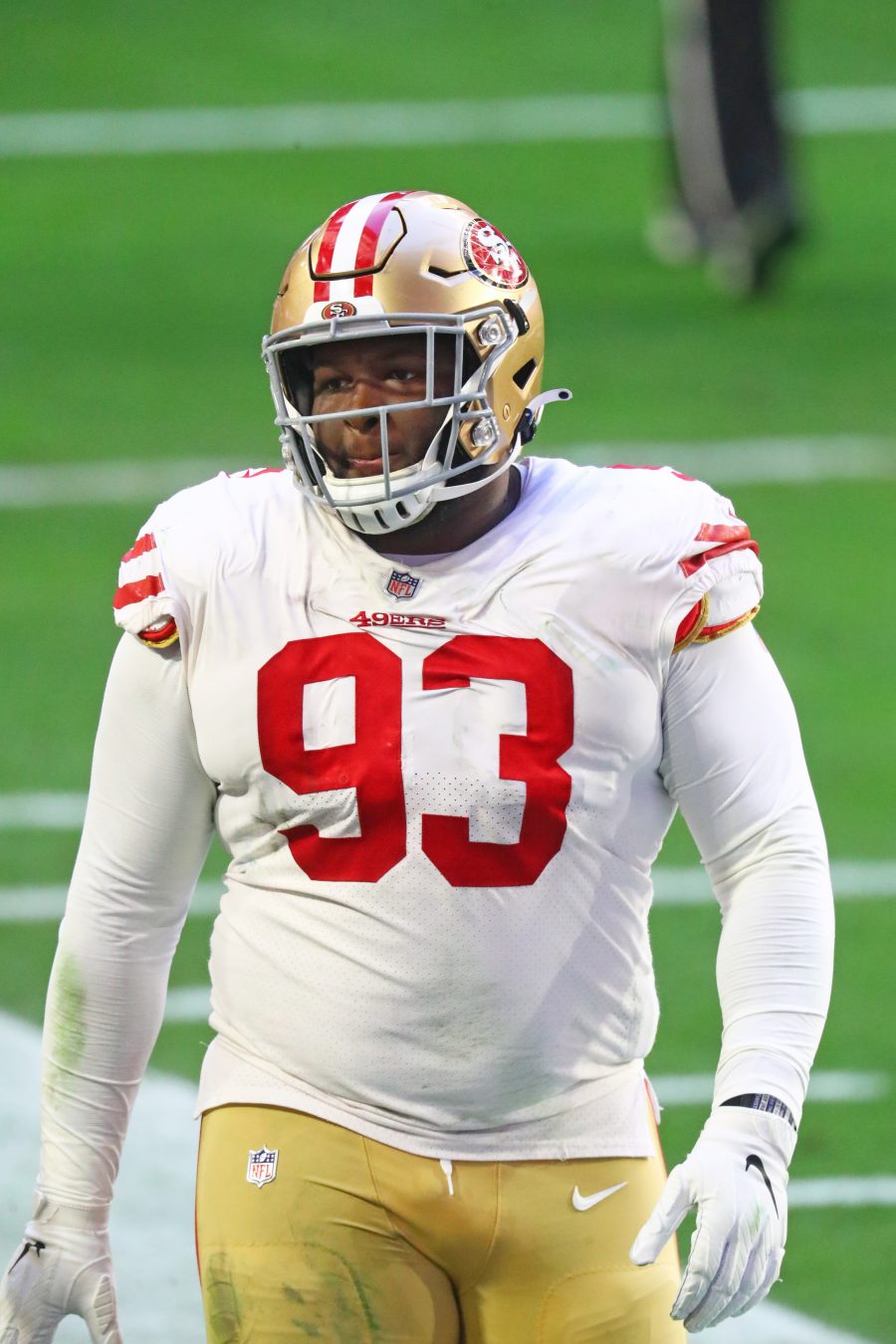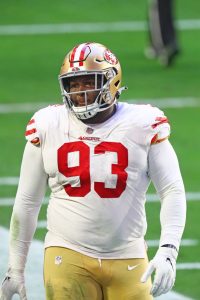 Although Bryce Callahan was effective when on the field for the Broncos, the $7MM-per-year slot defender became one of the NFL's most injury-prone players while in Denver. The 49ers' slot cover man for the past five years, Williams poses a cheaper replacement. Williams, 31 in July, has been one of the better slot players in recent years. He has combined to allow two touchdowns as the closest defender in coverage since 2019.
Gordon, 29, re-signing will irk fantasy GMs come August, and ill-timed fumbles have dinged his approval rating with his real team's fanbase. But the former first-round pick has averaged north of 4.5 yards per carry in each of his two Broncos seasons (10 touchdowns apiece). Gordon's return also stands to prevent physical runner Javonte Williams from overuse, which teams eyeing post-rookie-deal partnerships with running backs must consider early. The Broncos initially signed Gordon to a two-year, $16MM deal. Having the ex-Charger back at $2.5MM should prove a nice value play.
Vic Fangio-era starters Jewell and Jackson are stopgaps at this point. The Broncos have not made a true inside linebacker investment since their 2016 Brandon Marshall extension. The 2022 team should be much deeper on the edge, especially after a curious move of shifting 2021 inside starter Baron Browning to OLB. Its Jewell-led ILB corps — one that also houses low-salaried supporting casters in Singleton and Jonas Griffith — could become an issue. Jackson will be one of the league's oldest non-QB starters, at 34, but he has played effectively since making the full-time corner-to-safety switch upon moving to Denver three years ago. He adds a cost-effective starter alongside Justin Simmons, the NFL's fourth-highest-paid safety.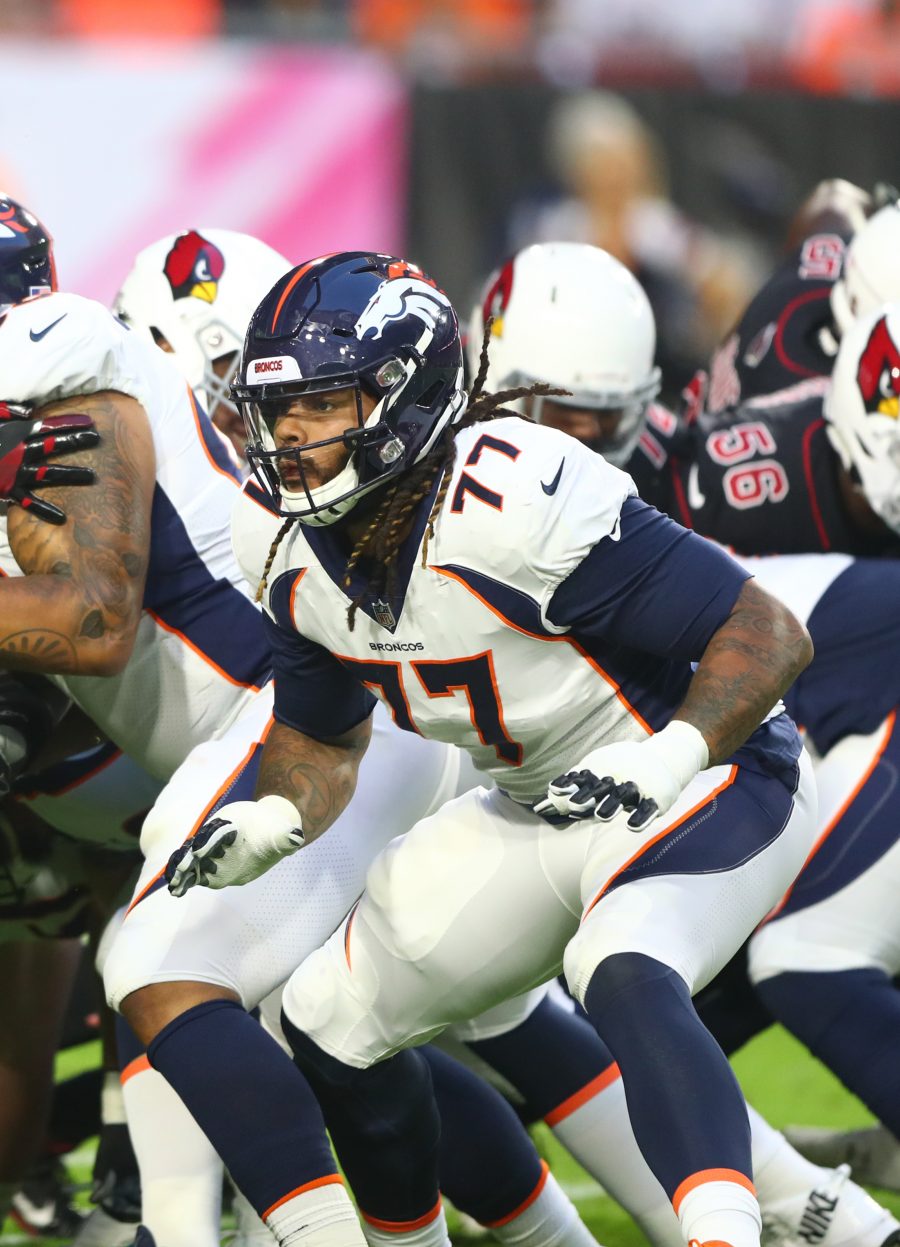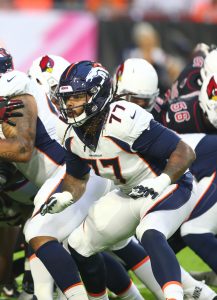 The winner of this summer's Compton-Turner competition will be the Broncos' 10th Week 1 right tackle in 10 seasons. Since Denver relocated Orlando Franklin to guard in 2014, stability has proven elusive on the right edge of its O-line. This streak could run to 11 in 2023, with Turner and Compton on one-year deals. PFF graded Compton as a top-20 tackle last season, when he filled in for an injured Mike McGlinchey in San Francisco, while Turner scored a semi-lucrative Packers contract on the back of a solid contract-year run with the 2018 Broncos. Although Turner missed minicamp due to injury, his experience in Hackett's offense likely makes him the favorite to start. The loser here would represent quality swing depth. Compton and Turner have guard experience, but the Broncos have a few inside options they are considering to start the Hackett era.
Wilson has missed just three games in 10 seasons, lessening the need for a quality backup. Still, the Broncos going with Johnson is interesting given his historically nomadic career and his roles in recent years. The journeyman (putting it mildly; he has been with 17 teams across four leagues) is being given a chance as a primary backup, after spending much of his career bouncing on and off rosters. Johnson, 36, did not see regular-season action from 2019-20 and has played in four leagues — the NFL, United Football League, Alliance of American Football and XFL 2.0 — since being a 2008 fifth-round pick. He saw action for the Jets and Ravens last year, stepping in to complete 67% of his passes at 7.6 yards per attempt. Brett Rypien, a 2019 UDFA who was part of the Broncos' aforementioned 11 QBs to start a game since 2016, remains on the roster as well.
Notable losses: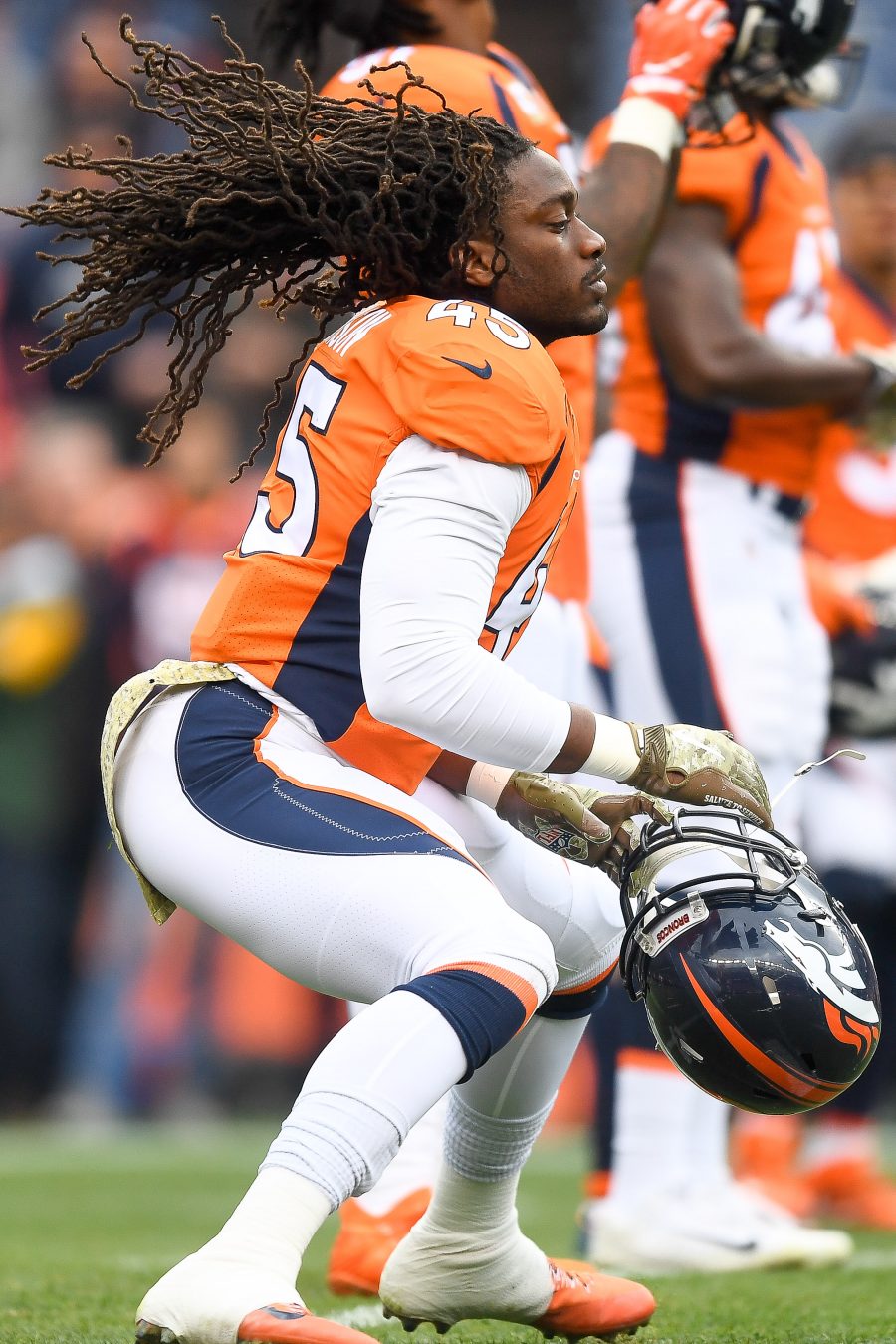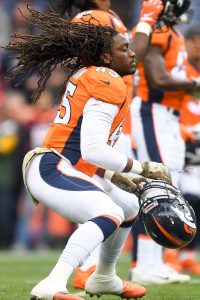 Bridgewater's second concussion of 2021, coming against the Bengals in Week 14, essentially closed the book on the Broncos' playoff hopes. While the limited passer's hot start proved to be somewhat of a mirage, Bridgewater played hurt and had moments throughout the season.
Fangio's staff only inserted Lock as a last resort last season. The 2020 season's INT leader, despite missing three games, Lock will have a legitimate chance to succeed Wilson in Seattle. Last year marked Lock's smoothest offseason, after a 2020 OC change and the pandemic keeping players offsite until training camp. The former second-rounder's failure to beat out Bridgewater helped seal his fate in Denver.
Pro Football Focus consistently rated Johnson as a top-performing off-ball linebacker, slotting him as a top-five player at his position in 2019 and 2021. Though, Johnson went down midway through last season with a torn pec. Johnson helped stabilize the Broncos' defense upon moving into the lineup early in the 2019 season but profiled as more run-downs thumper than coverage 'backer. That old-school skillset is not valued much in today's game. It is still surprising Johnson has not found a home, but the first-time UFA is already 30. Time is running out for the late-arriving NFLer to cash in beyond his 2021 RFA tender. If the thin Broncos ILB corps underwhelms during camp, might a short-term Johnson reunion be considered?
One of the team's most popular players, Harris found a home as part of Vance Joseph's defenses in the late 2010s and secured a three-year, $27MM extension during Paton's first months in the GM chair. The Broncos will miss the veteran's versatility and threat of pass deflections (25 since 2017), but D.J. Jones may be an upgrade. Rodgers trade rumors frequently included the Broncos giving up one of their top three wideouts. The Wilson deal only requiring a Fant inclusion could be a seminal moment for the Broncos, who have Sutton and Patrick tied to now-team-friendly extensions.
Draft picks: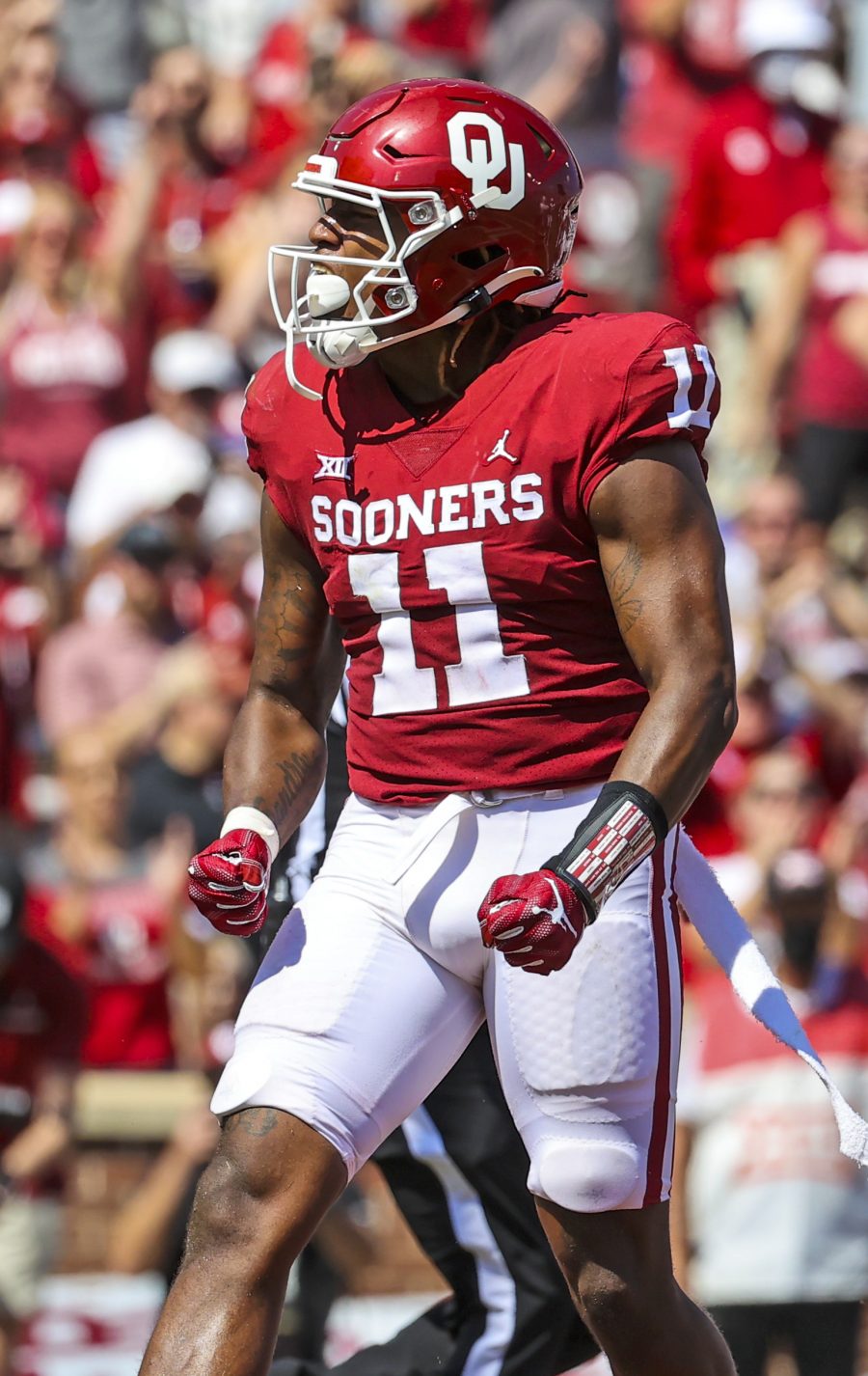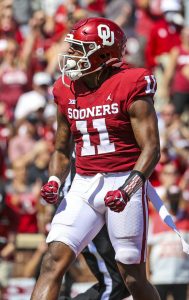 One of this draft's quickest pass rushers, Bonitto gives the Broncos a deep edge-rushing contingent. He totaled 16 sacks over the past two seasons and profiles as a potential long-term Gregory complementary rusher.
Both Chubb and Reed are due for free agency in 2023. With each being a John Elway-era investment, how the Broncos arrange a roster with these two and Bonitto will be interesting come August. Reed's low-end RFA tender ($2.43MM) could make him a trade candidate, especially with Paton-era pickups Browning and Jonathon Cooper looming as edge backups. But Chubb and Gregory's injury histories should induce the Broncos to place a premium on OLB depth when they set their 53-man roster.
Albert Okwuegbunam is going into a contract year, giving Dulcich an onramp to be Wilson's long-term tight end. With tight end learning curves proving steep in most cases, Dulcich having a season to develop alongside Okwuegbunam may be critical. The younger tight end does not have the ex-Mizzou pass catcher's 4.4-second 40-yard dash speed, but Dulcich arriving as a Paton-Hackett investment points to him being given every opportunity to show he can be a long-term piece. He of back-to-back seasons averaging north of 17 yards per catch at UCLA, the first a 517-yard slate despite a pandemic-shortened 2020 season, Dulcich should be part of Denver's 2022 equation this season before taking on a bigger role in 2023.
Extensions and restructures:
Other:
Winning out over fellow finalists Dan Quinn and Kevin O'Connell, Hackett has completed a successful rebound after being fired from his post as Jaguars OC in 2018. Hackett calling plays for the 2017 Jaguars, helping a Blake Bortles-quarterbacked team to the Super Bowl LII precipice, aged remarkably well given what has happened in Jacksonville since. The Jags ranked fifth in total offense and sixth in scoring in 2017, despite the team losing No. 1 wideout Allen Robinson in Week 1.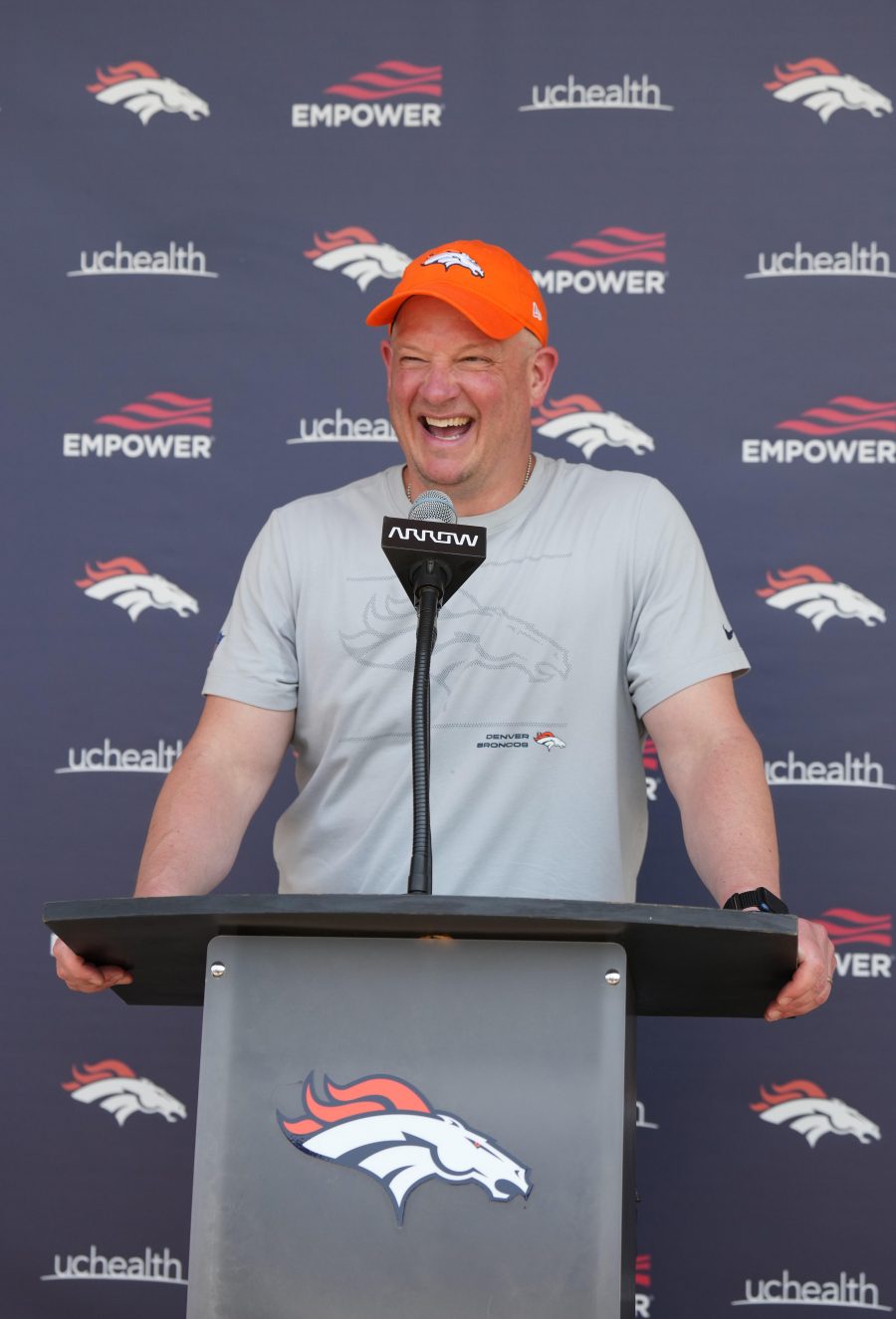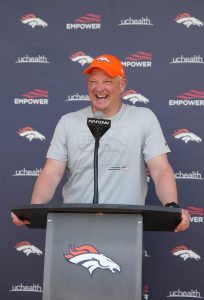 After that operation fell apart the following season, Hackett resurfaced as a key voice for a Packers team that rebounded under Matt LaFleur. Rodgers has praised Hackett frequently, and it is undeniable the second-generation NFL coach had a hand in the future Hall of Famer's back-to-back MVPs. This will be Hackett's first time as a primary play-caller since Jacksonville, however, adding to the intrigue surrounding the now-Wilson-led Denver offense.
Hackett, 42, hired coordinators light on experience — particularly on the offensive side. After the Packers blocked the new Broncos HC from poaching offensive line coach (and now-Green Bay OC) Adam Stenavich, Green Bay also stopped wide receivers coach Jason Vrable from interviewing for the Denver OC job. Outten, Green Bay's previous tight ends coach, then landed the Denver OC gig. Hackett prioritizing familiarity, as evidenced by college teammate and longtime friend Evero being hired as DC, might be a risk for the Broncos. Outten, 38, only has three years of NFL position-coaching experience. Prior to 2019, he was an entry-level assistant in Atlanta.
Hackett calling plays will give Outten some cover. Evero, 41, will succeed Fangio, one of this era's premier defensive minds, in running the other side of the ball. The Rams promoted Evero, their four-year safeties coach, to secondary coach in 2021. A one-year Evero coworker in Los Angeles and a one-year Denver assistant, Brandon Staley did land his Rams DC gig with less NFL experience. And Evero's star could be on a similar rise. Denver's collective coordinator inexperience is probably not receiving enough attention this offseason, though the team has produced a few bigger storylines.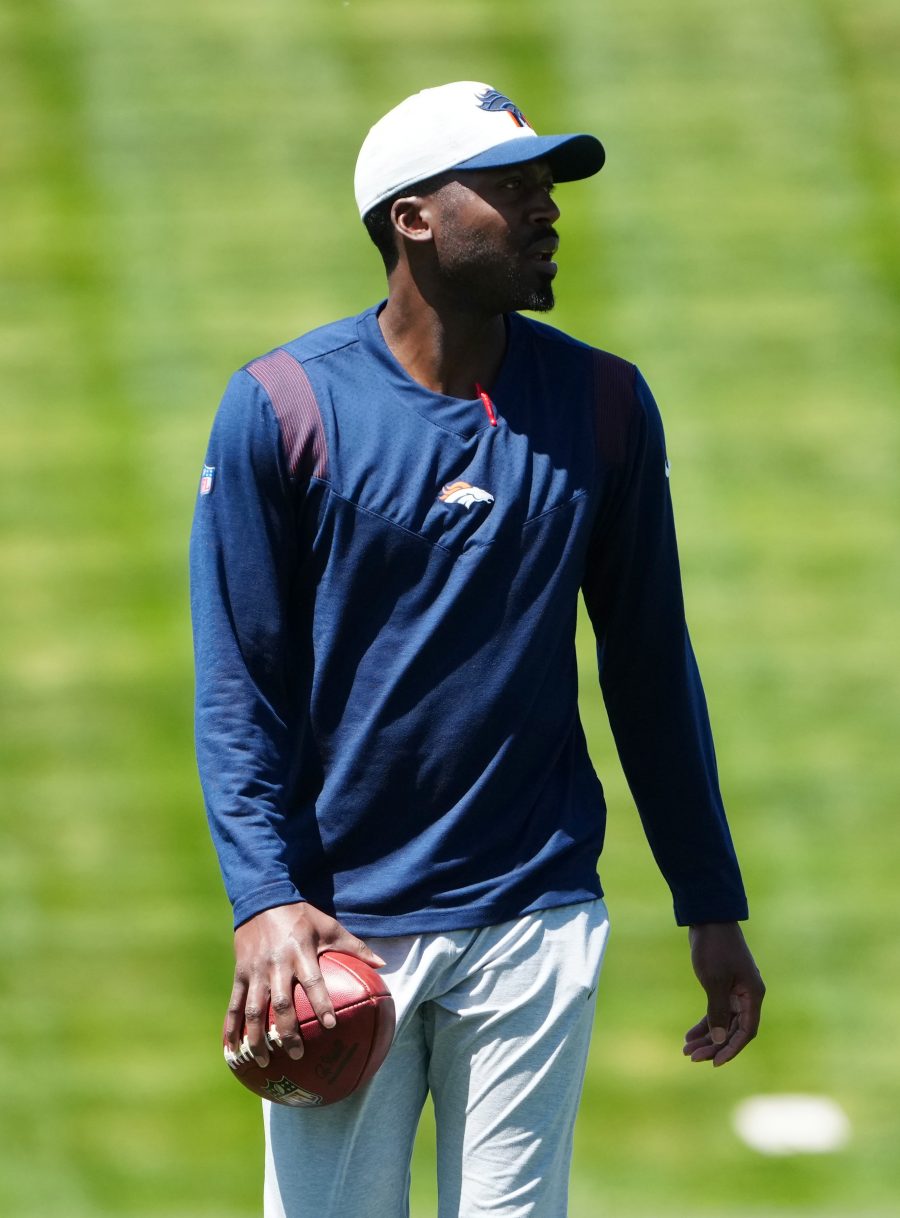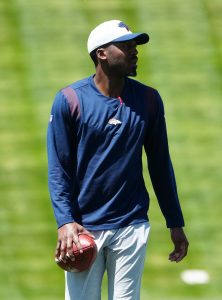 One of those came this month, when Walton's group shattered David Tepper's NFL-record bid for a franchise. Rob Walton, a 77-year-old son of Walmart founder Sam Walton, will become the NFL's richest owner by a wide margin. With a net worth of approximately $70 billion, Rob Walton more than quadruples the value of the second-wealthiest NFL owner (Tepper). This may prove relevant soon.
With the Browns' Watson contract potentially changing the way teams do business with quarterbacks, Wilson — whose 2015 and 2019 Seahawks extension negotiations proved eventful — could make a logical push to top Watson's $46MM AAV and $230MM fully guaranteed sum. The Broncos might be prepared to table Wilson talks until 2023, his contract year, but such a wait could lead to negotiations commencing after another shift in the QB market. Kyler Murray and Lamar Jackson may be extended between now and 2023. Waiting has benefited QBs recently — evidenced by Dak Prescott's strategy. Considering the Broncos' QB struggles in recent years and factoring in the new-look market at the position, Wilson agent Mark Rodgers — who has one NFL client — figures to reference Watson's deal to an ownership group that would have no issue unearthing funds for such a guarantee.
Top 10 cap charges for 2022:
Early returns on Paton's 2021 draft led to some optimism ahead of the GM's second year, and the Wilson acquisition raises the veteran executive's profile while brightening the spotlight on the Broncos' season. The franchise toiled in anonymity for a while, but its 2022 schedule is full of primetime windows. Elway's inability to land a Manning successor resulted in his Super Bowl 50 nucleus' Denver tenures ending meekly. Will the roster the Broncos have steadily rebuilt end up giving Wilson a better chance to make a true Super Bowl push?
Follow @PFRumors