Rumors about a quick Sean Payton New Orleans return emerged late last month, but Mickey Loomis squashed that prospect Friday. The longtime Saints GM said Dennis Allen is not going anywhere.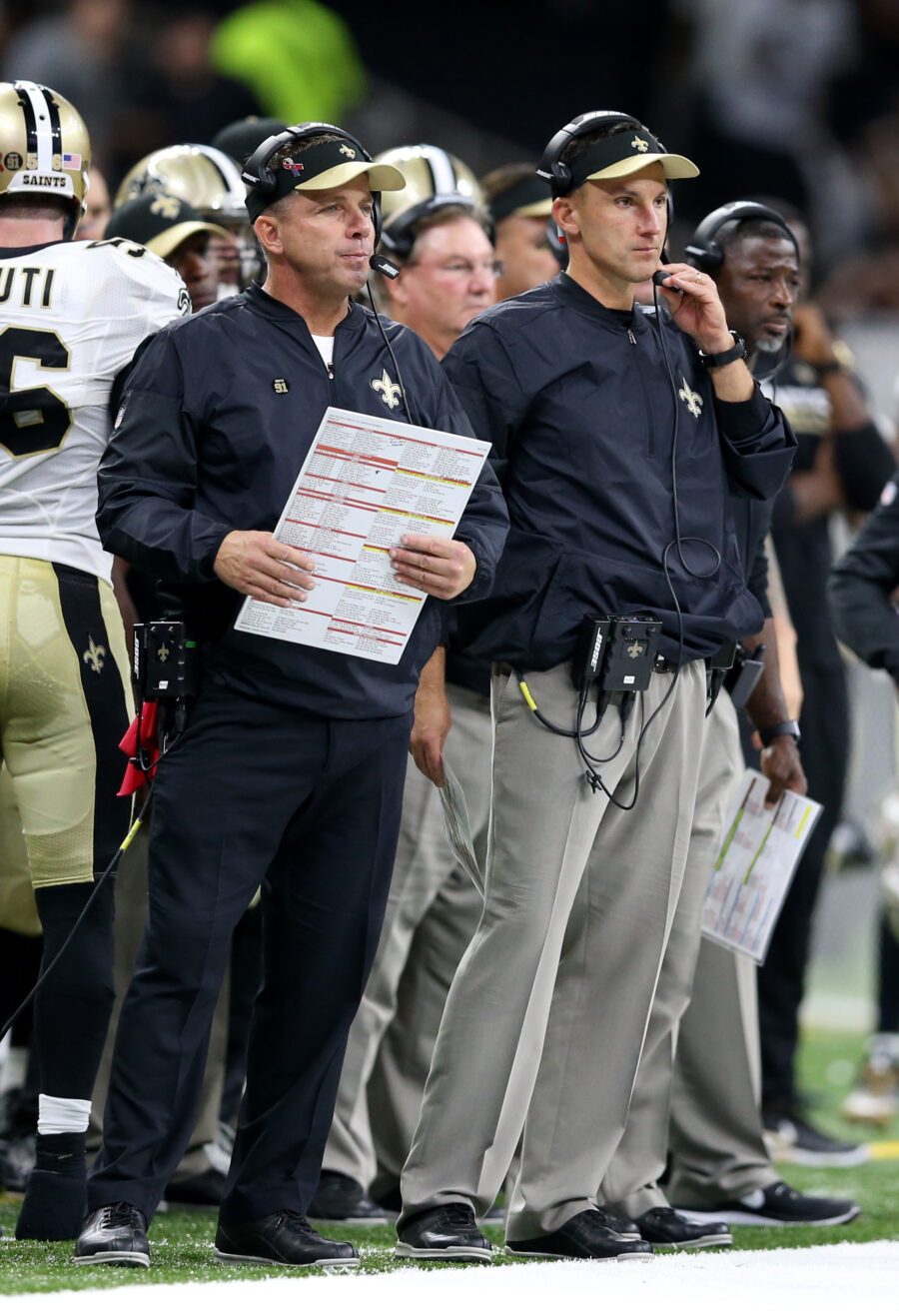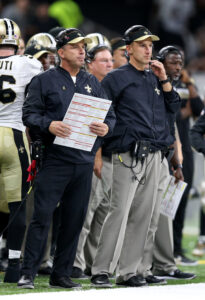 Allen will return for a second season as the Saints' HC. While it was trending in this direction, despite the team's first 10-loss season since 2005, Loomis confirming it adds finality to what had become a murky situation. Allen has been with the Saints for the past eight seasons, returning to New Orleans after a failed stint as a head coach in Oakland.
Although Payton's potential interest in returning generated understandable attention, ownership is behind Allen — for at least as second season. The Saints have granted permission for Payton to speak with other teams — a Broncos interview is on tap for Tuesday — but Loomis said (via Nick Underhill of NewOrleans.football, on Twitter) compensation has not been finalized, citing different levels each of the interested teams are able to send.
Payton, who coached the Saints for 16 seasons, is believed to want to bring personnel staffers with him wherever he goes. As far as coaches, Loomis said (via Underhill) the Saints would probably block contracted staffers from leaving — so long as it is a lateral move, as rises to coordinator positions are unblockable. No GM interview requests have come in for Saints execs yet this offseason, and no New Orleans coordinators are on this year's coaching carousel.
A report indicated the Saints and Broncos had agreed on a Payton compensation package — without Payton having agreed to terms to become Denver's HC yet — that includes a first-round pick and then some. It is unclear if that will be the final price. No head coach has been traded since the Chiefs sent the Jets a fourth-round pick for Herm Edwards in 2006. It took just a second-rounder for the Seahawks to acquire Mike Holmgren's rights in 1999, though the Jon Gruden (2002), Bill Belichick (2000) and Bill Parcells (1997) trades all involved first-round picks.
As for Allen, he did have the Saints back in relative contention — since the NFC South was historically bad this season — late in the season. The Saints won three of their final four games to finish 7-10. Were it not for a late-game collapse in Tampa, New Orleans would have entered Week 18 with a chance to win the division. The longtime Saints DC-turned-Payton replacement oversaw fifth- and ninth-place defensive rankings (yardage, points), but New Orleans' offense ranked 22nd in scoring its first post-Payton slate.
Loomis said the team has no plans to "blow things up," so an Allen-overseen rebuild is not in the cards. The Saints are again in need at quarterback, with Andy Dalton's contract expiring and Jameis Winston having been benched. The team has not begun any negotiations with Dalton about a return yet, per Underhill (Twitter links). Dalton, 35, signed a one-year, $3MM deal but ended up usurping Winston early in the season. Dalton started 14 games for the Saints — his most starts since the 2017 season. New Orleans figures to be in the mix for a QB upgrade this offseason.
Follow @PFRumors