12:35pm: Dorsey has released a statement expressing admiration for Rice but denying that she is under consideration for the team's head coaching job. Rice also took to Facebook to say she is "not ready to coach." She expressed her hope that NFL clubs will begin to bring women into coaching roles, but she is apparently not interested in such a role at this time.
09:50am: No, it's not April Fools Day, and yes, we did check to make sure the blue checkmark appeared next to Adam Schefter's name over this report. So it seems clear that the ESPN NFL Insider is legitimately reporting that the Browns are interested in interviewing former Secretary of State Condoleezza Rice for their head coaching job at the end of the season.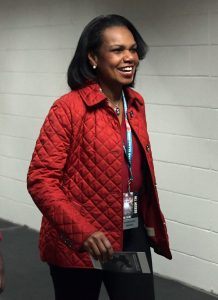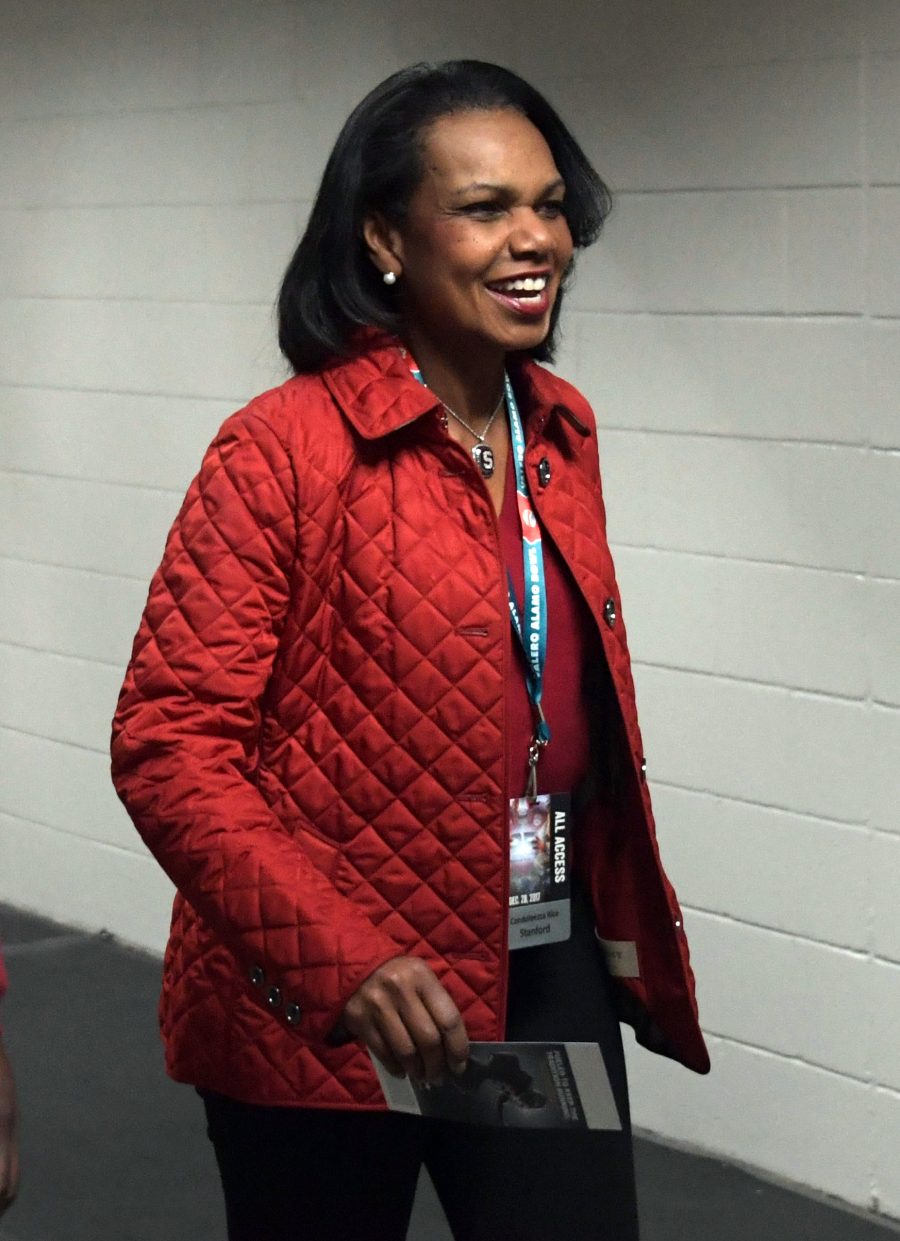 The interest in Rice will surely be met with plenty of skepticism, as expressed by Michael Lombardi of The Athletic (Twitter link). But it is not entirely out of left field. Regardless of one's political views and one's opinion of Rice's work as Secretary of State, obtaining that position generally requires a great deal of intelligence and leadership ability, and Rice — a lifelong Browns fan — is using that ability to become more involved in the sports world. As Schefter writes, she was one of the inaugural members of the College Football Playoff selection committee, and she recently chaired a commission on college basketball that recommended major changes to the sport this year.
Rice was spotted on the field with Browns owners Jimmy and Dee Haslam earlier this season, and as Matt Miller of Bleacher Report tweets, the team's reported interest in Rice is almost certainly driven by the Haslams. Although GM John Dorsey has stated that he would be open to interviewing a woman for the team's head coaching position, he would doubtlessly prefer a woman who has actual coaching experience, which Rice does not. So if this interview comes to fruition, it could lead to more concern from the coaching community, which is already wondering if Dorsey is really in charge of Cleveland's head coach search.
Rice would become the first woman ever to interview for an NFL head coaching job, and even if she does not land the gig, Schefter suggests that she could nonetheless become involved in the organization in an official capacity or as a consultant.
We asked our readers earlier this week whom the Browns would hire as their next HC, and current Packers head coach Mike McCarthy received the most votes. Rice, though, was not on the list of choices.
Photo courtesy of USA Today Sports Images.