After the latest round of quarterback deals had pushed Russell Wilson's 2019 Seahawks-constructed contract down the board, the Broncos changed that with an extension agreement. Wilson's first Denver deal came with two years left on his previous pact, separating it from the Seattle 2015 and 2019 re-ups he signed. Each of those came ahead of a contract year.
Wilson, 33, is locked down through 2028. The five-year, $245MM contract includes $165MM in total guarantees, and OverTheCap indicates $124MM of that is locked in at signing. Both the full guarantee and guaranteed-at-signing figures are second to only Deshaun Watson's groundbreaking Browns extension (five years and a fully guaranteed $230MM). A $50MM signing bonus is part of Wilson's guarantee, Klis adds.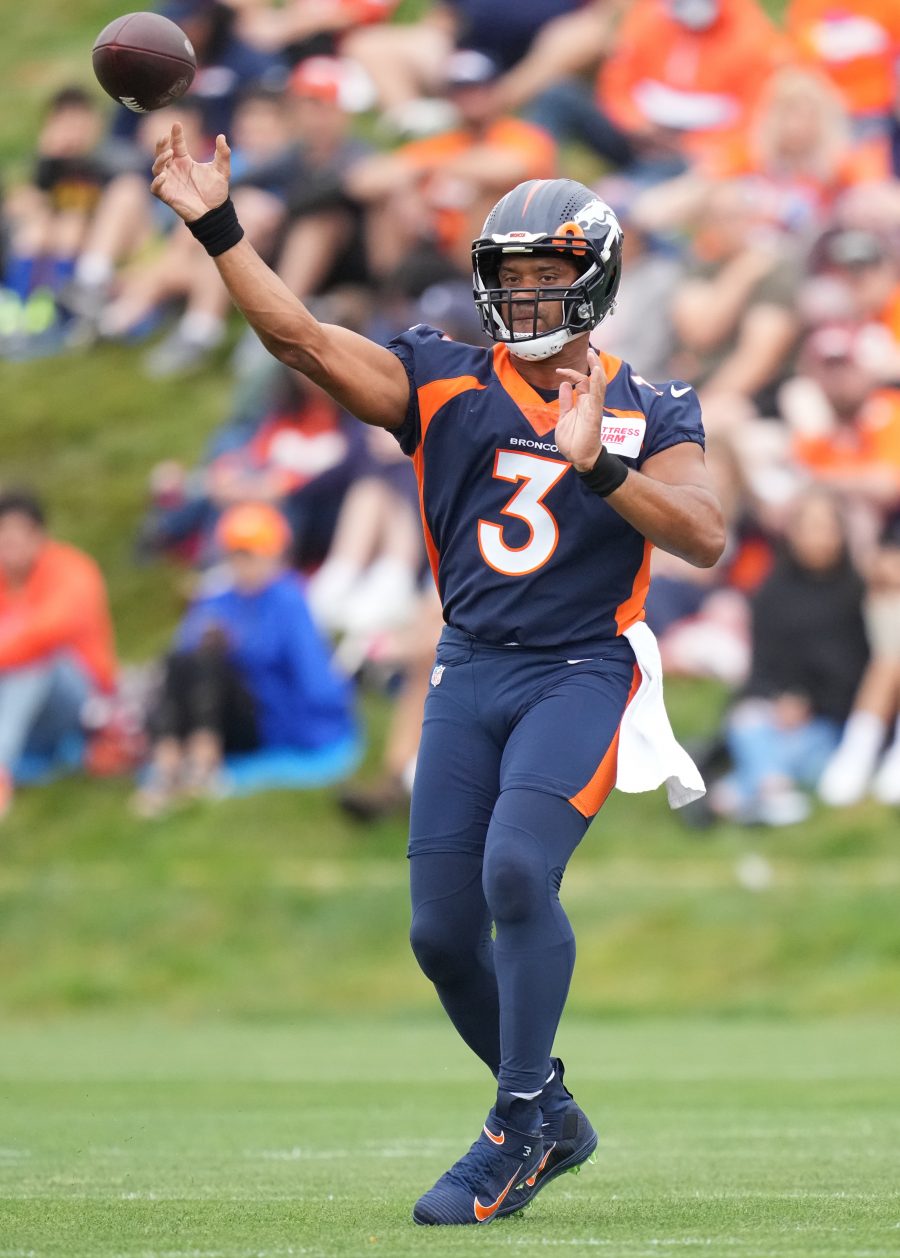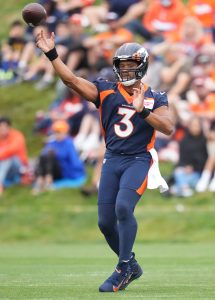 Wilson's fourth NFL contract features a key date in March 2024. On the fifth day of the 2024 league year, Wilson remaining on the Broncos' roster would trigger a $37MM guarantee for 2025, Mike Klis of 9News reports. Because the Broncos owe Wilson $39MM in 2024, there is a pretty good chance he will be on the team's roster that year. Committing to the 2025 payment would make this a four-year, $161MM guaranteed deal for the Broncos.
Although the Eagles, Rams, Falcons and Seahawks bailed on big cap numbers for their starting quarterbacks via trades in the past two offseasons, the Broncos made acquiring a player like Wilson their top 2022 task. The nine-time Pro Bowler comes to Denver to stop one of the longest stretches of QB instability in NFL history. The Broncos, who have started 11 quarterbacks since Peyton Manning's retirement, will be just one of eight teams to start a different Week 1 QB in six straight seasons since the 1970 AFL-NFL merger. The Colts and Commanders join them come Week 1, but Wilson has said he wants to finish his career in Denver. That could bring the second-longest run by a starting QB in franchise history — behind only John Elway's 16-year stay.
Several matters created leverage for Wilson, but he did not choose to maximize it. The Broncos' run of QB uncertainty led them to part with eight assets — including two first-round picks — for Wilson, who is about to debut for a franchise that just fetched an American sports-record $4.65 billion from an owner (Rob Walton) who becomes by far the NFL's richest. Surpassing Aaron Rodgers' $50.3MM-AAV deal could have been in play for Wilson, seemingly, this year or next, but he stood down.
"To me what it's really about is to win championships and being able to have enough space in the salary cap for [GM] George [Paton] to make his magic so we can get guys like Randy Gregory and other great players," Wilson said. "We want to make this a destination location."
Denver served as a destination for four years in the 2010s, with Manning's arrival leading several high-profile free agents — from Wes Welker to Emmanuel Sanders to DeMarcus Ware to Aqib Talib — signing up. While that led to four straight playoff byes, two Super Bowls and a championship, the Broncos fell off the destination radar post-Manning. Although Wilson's contract will likely be passed by other QBs in the not-too-distant future — potentially Lamar Jackson, Joe Burrow and Justin Herbert — he will carry low cap numbers for the next two seasons. Wilson's final three seasons are also nonguaranteed.
Wilson's 2022 cap hit will drop to $17MM, with the 2023 number set to check in at $22MM. Two spikes from this extension will occur in 2024 (going to $35MM) and 2025 (to $55MM). Watson's Cleveland contract calls for a record-shattering $54.9MM cap hit next year, but by the time Wilson's $50MM-plus figures hit, the salary cap will have risen by tens of millions. Still, it would not surprise if the Broncos adjusted the deal over its lifetime. The Chiefs have done this early in Patrick Mahomes' extension, creating cap space.
Like Wilson's negotiations with the Seahawks in 2019, an unofficial deadline was in place. Midnight on September 1 served as the arbitrary endpoint — for 2022, at least — this time around, Mike Florio of Pro Football Talk adds. The deal was finalized minutes before that deadline, Paton said. Conversations about Wilson's extension began shortly after the March trade, but Klis adds they ramped up when new team CEO Greg Penner began working on the process along with Paton and Wilson's agent.
Despite Wilson's accomplishments, the Seahawks were leery of paying him on this level, Brady Henderson of ESPN.com tweets. Wilson also was unlikely to have signed such an accord with his former team, per Fox Sports' Eric Williams. Issues with the team's offensive style and offseason efforts led to clashes between Wilson and the Seahawks, which came to a head during the 2020 season and 2021 offseason. The Seahawks spoke highly of Drew Lock upon acquiring him, but the former Broncos second-rounder will begin the season as Geno Smith's backup. Smith and Wilson will face off on the season's first Monday night.
Follow @PFRumors