Everything about the second half of this Jets season pointed to the team entering the 2023 quarterback market. Their owner all but confirmed it Thursday.
Woody Johnson said the Jets will be prepared to spend for a veteran quarterback. The team has not gone in this direction in a while, but its past two top-five draft choices — Sam Darnold and Zach Wilson — have not panned out. Wilson's struggles ended up holding back a vastly improved defense, something Johnson obviously does not want to recur.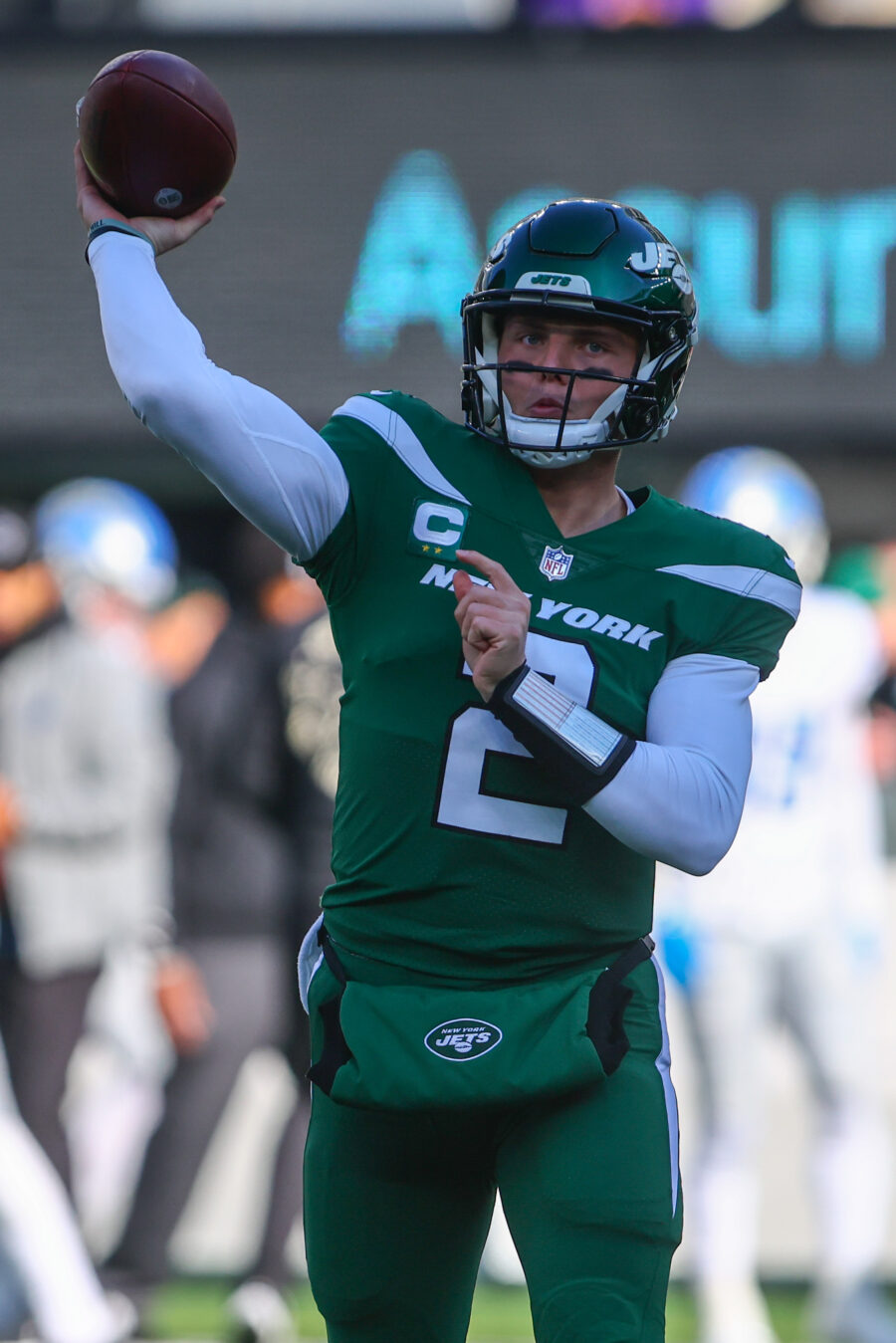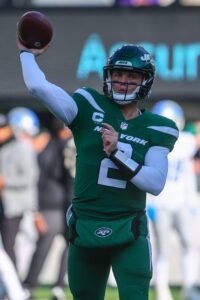 "Absolutely," Johnson said (via ESPN.com's Rich Cimini) when asked he was willing to spend for a veteran. "We've got a cap, so there's an amount you can spend. But, yeah, yeah. That's kind of the missing piece."
Robert Saleh added the Jets will be "aggressive as heck" regarding the quarterback position. A veteran pursuit will mark a change of pace for the organization.
Not only have the Jets devoted their QB investments to rookies over the past five years, they had low- or midlevel QB contracts — Josh McCown, Ryan Fitzpatrick — on the payroll in the years before Darnold's arrival. The organization which tried Mark Sanchez and Geno Smith throughout the first half of the 2010s last made a major veteran investment back in 2008, when it traded for Brett Favre. As such, the Jets appearing serious about trying to pair their reloaded defense with a readier QB would qualify as a significant development.
Wilson's disastrous start to his career led to a second-season benching — almost unheard of for a modern top-five QB pick — and Johnson said the team likely erred by not bringing in a veteran last year to ease the BYU prospect's transition. Since-departed OC Mike LaFleur said the same recently.
"Zach had a tough year. There's no denying that," Johnson said. "I still have confidence that I've seen some kernels of real talent there. …[His] confidence level, whatever it was, went down, so that was certainly frustrating for him. And then we had that rotation, which is very hard to do in the NFL — changing quarterbacks."
The Jets attempting to fix their Wilson mistake with a veteran move has seemed likely for weeks, since the team demoted the former No. 2 overall selection to the third-string level. LaFleur's exit clouds a potential Jimmy Garoppolo signing. Previously, a LaFleur-Garoppolo reunion made some sense; the ex-49ers duo reuniting would have allowed for a smooth transition. But other QBs will be available.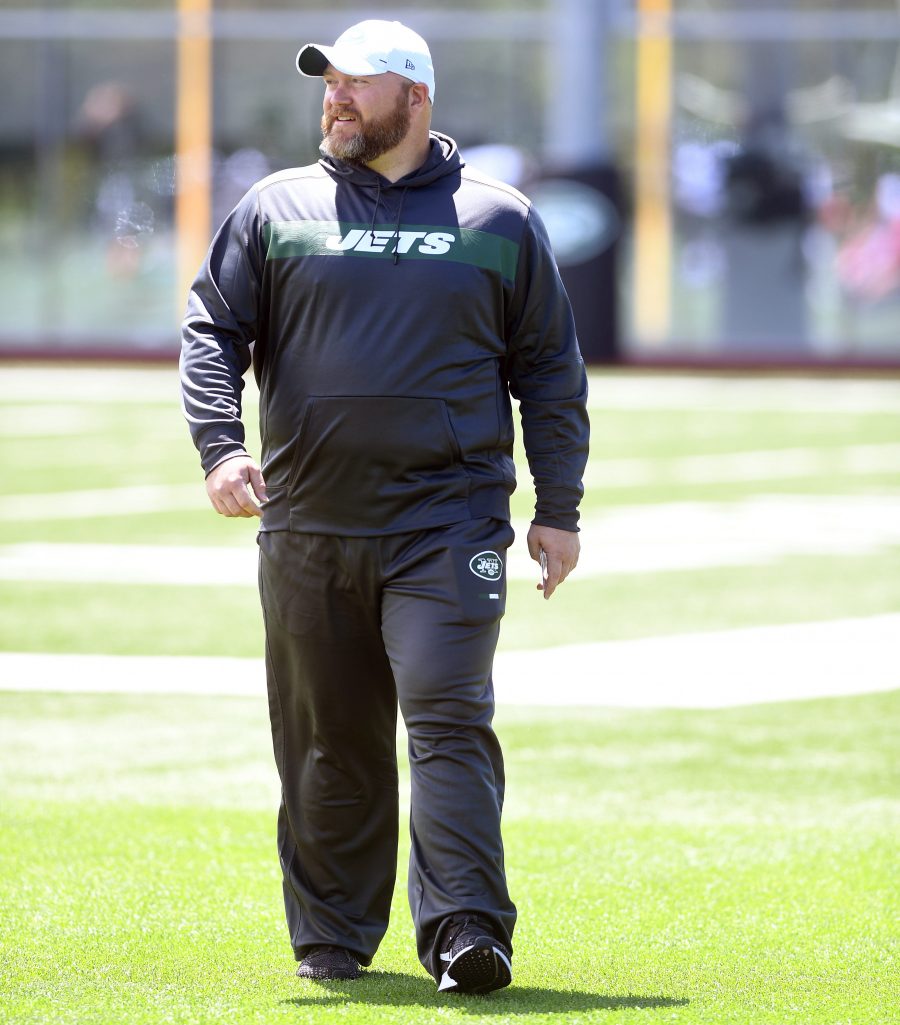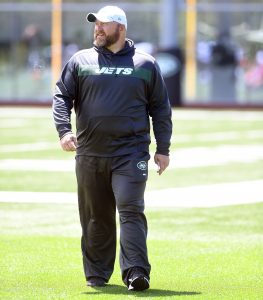 New York has the option of trading for Derek Carr in February; Las Vegas is prepared to shop him. Otherwise, Smith has been connected to staying with the Seahawks. The Giants now want to re-sign Daniel Jones. Gang Green's weaponry and defense could conceivably attract Tom Brady, though it is not yet certain if he will play an age-46 season, and Aaron Rodgers' Green Bay future is once again murky. The Raiders, who are also connected to Garoppolo, are seemingly set to be a Brady suitor — if the all-time great wishes to play in 2023. The Ravens will not let Lamar Jackson hit the market. The former MVP hitting the trade block after two offseasons of failed negotiations would certainly test Johnson's pledge to pay up for a QB.
Johnson was serving as ambassador to the United Kingdom when the Jets hired Saleh and GM Joe Douglas. Despite inheriting the two, Johnson said Thursday he would not require a 2023 playoff berth for Saleh and Douglas to stay. However, he also did not confirm the duo would be safe with another postseason absence. The Jets' 12-season playoff drought is by far the NFL's longest active streak.
"No, I don't do mandates," Johnson said. "We've had a long wait. Fifty-four years from the last Super Bowl is too long, way too long. I'd like to change that fast, but mandates don't work."
Saleh said LaFleur had other options, but it is interesting the Jets will allow their two-year OC to explore them rather than ensure he came back. This certainly points to a firing. Johnson said (via the New York Post's Brian Costello, on Twitter) he was not part of the decision that led LaFleur out, though he also noted he had private conversations with Douglas, Saleh and LaFleur and offered input. The team is now shopping for a new OC.