Nick Sirianni handed play-calling duties to Shane Steichen midway through the 2021 season. Brian Daboll just won Coach of the Year honors after he named Mike Kafka as the Giants' offensive play-caller. The Cowboys' Mike McCarthy hire did not change Kellen Moore's status as the team's play-caller for the past three seasons.
Steichen will, however, take the more traditional approach for offense-oriented head coaches in Indianapolis. The new Colts HC confirmed Tuesday he will call plays. The Colts will look for a non-play-calling OC in the coming days and, perhaps, weeks. But they will entrust their 37-year-old HC to right the ship offensively.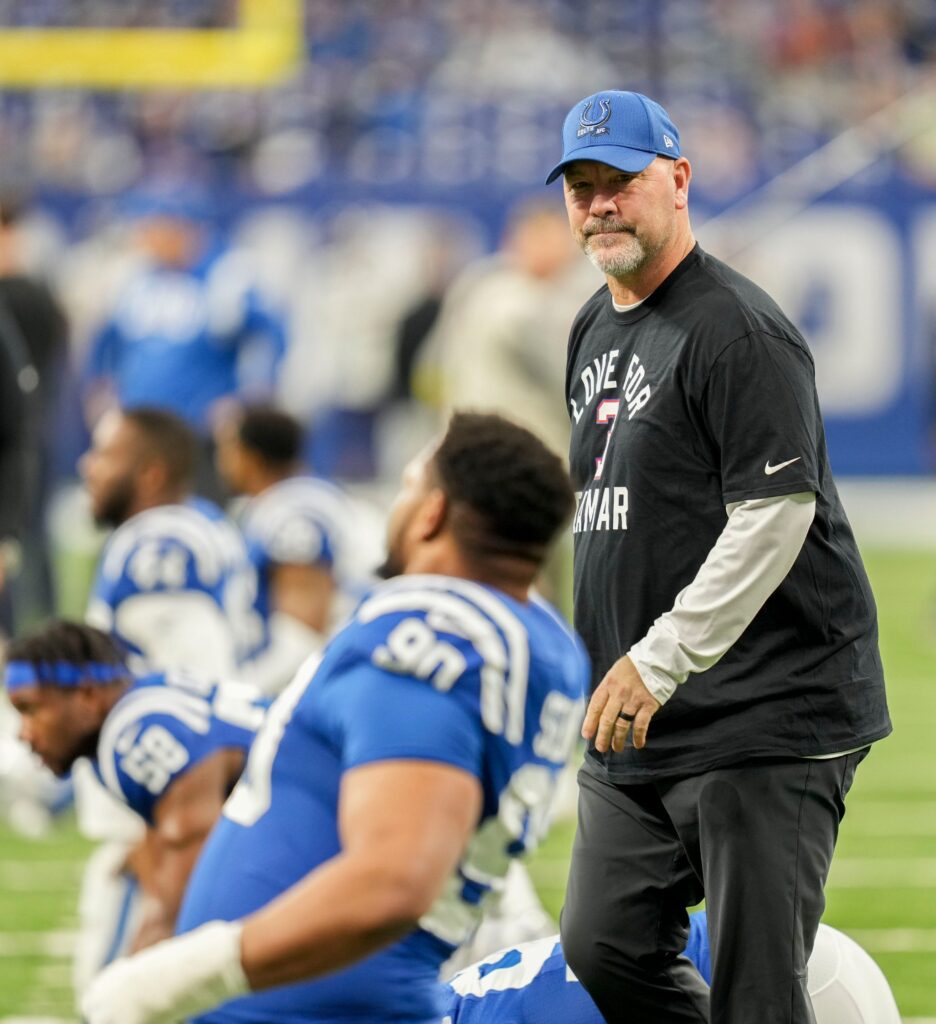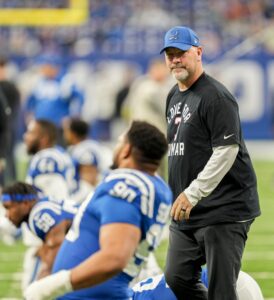 The Colts' latest HC contract reflects their confidence in Steichen. The deal is for six years, according to Ian Rapoport of NFL.com (on Twitter). This matches the Texans' DeMeco Ryans pact. Indianapolis is not in the same boat as its AFC South rival, having finished over .500 in three of Frank Reich's four full seasons. But the Colts went through a rather turbulent year. A six-year offer — longer than Reich's initial pact — makes for a more attractive sales pitch in the wake of that.
Gus Bradley attended Steichen's Tuesday press conference, and Stephen Holder of ESPN.com tweets Indy's defensive staff was at the presser en masse. Late in the lengthy search process, Bradley became a candidate to stay in Indy. Several candidates were believed to be high on Bradley, leading the Colts to block him from interviewing for another DC position. The Panthers were interested in Bradley, Albert Breer of SI.com notes. That would have reunited him with Reich, but with Bradley blocked, Carolina brought in popular HC candidate Ejiro Evero.
The Colts not only blocked Bradley, but Joel Erickson of the Indianapolis Star notes the team prevented linebackers coach Richard Smith and defensive backs coach Ron Milus from exploring lateral moves. Of the Indy candidates, a connecting Bradley to Steichen was easiest. The two worked together with the Chargers for four years, finishing up that run as an OC-DC tandem. Milus and Smith worked with Bradley in Los Angeles and Las Vegas. Steichen stopped short of committing to Bradley and his defensive staff, however, leaving his staff in limbo still.
"That's the next process that I'm going to go through, is hiring a staff," Steichen said of keeping Reich holdovers. "Those guys, we'll have those conversations in the next few days."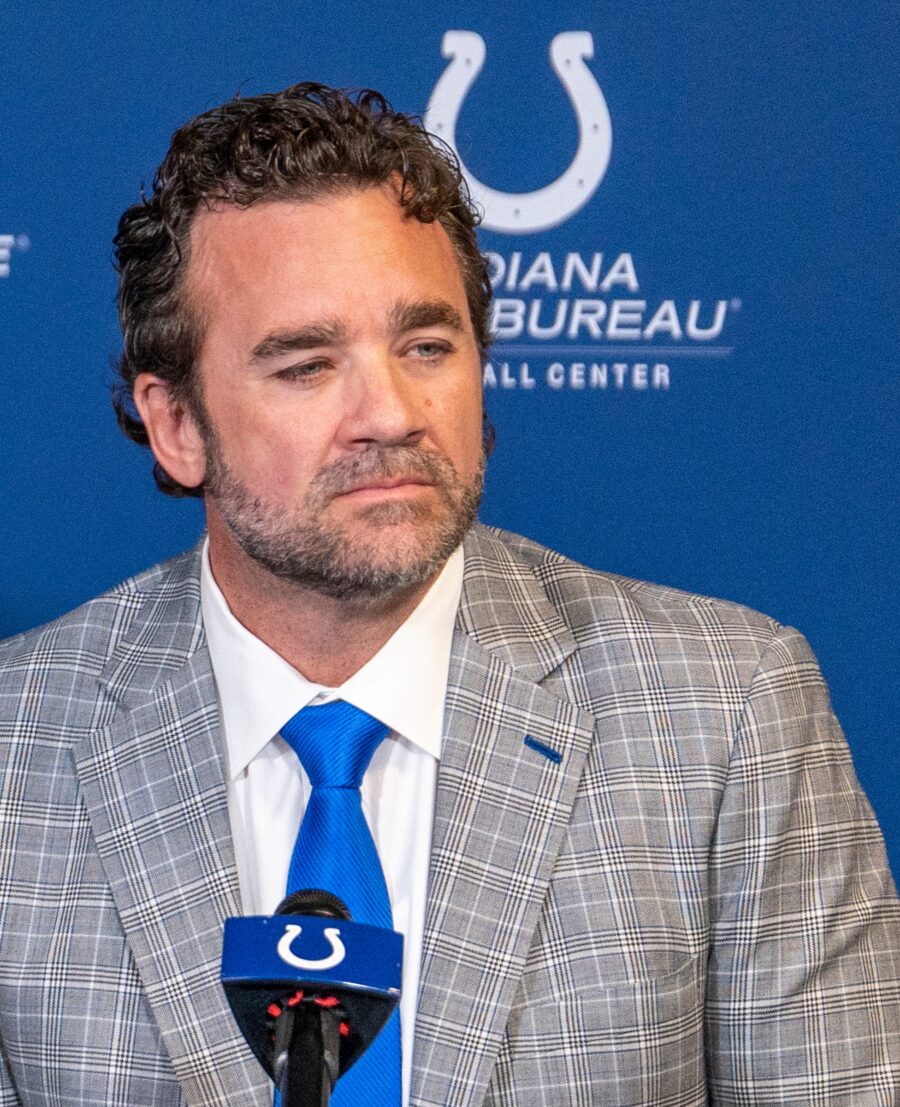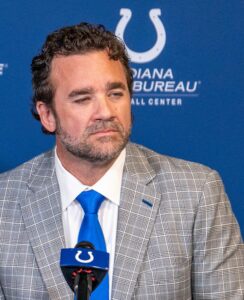 Indianapolis conducted a thorough search, debating on third interviews with candidates. Although the franchise decided against that unexplored avenue, Steichen landed the job more than three months after the team fired Reich. Jim Irsay used Philip Rivers as a Steichen sounding board, Holder adds (on Twitter), with the longtime Charger QB and 2020 Colts passer calling the young coach "savant-like." Rivers worked with Steichen for six seasons, the final four as his position coach.
The Eagles finished third in both points and yards on offense this season, after ranking outside the top 10 in each category in 2022. Steichen will head to Indiana after Jalen Hurts accounted for nearly 400 yards in Philadelphia's narrow Super Bowl LVII loss.
For a while, it appeared Jeff Saturday was in play to stay on in this role. Irsay stunned the football world and angered many around the league by naming the former Pro Bowl center-turned-ESPNer as his interim HC. Despite going 1-7 during his first NFL or college coaching gig, Saturday interviewed twice for the full-time job. Saturday wished Steichen well and thanks Colts fans, including those that signed a petition for Irsay not to give him the full-time gig.
"I'm so grateful for the last eight weeks of the season and the opportunity to represent you guys," Saturday said (video link). "I appreciate the coaches for all your time, energy and effort. … It was an absolute blessing. I look fondly upon it. Wish we would've done better. But ultimately, that is where it is.
"… So, for everybody out there — including however many thousand who signed a petition, which may have included my wife and son, not exactly sure. But in all honesty, I'm so grateful for Colts nation and who you are. To represent the horseshoe, it meant the world to me."
Follow @PFRumors