Chris Ballard confirmed November reports he did not back Jim Irsay's decision to hire Jeff Saturday as the team's interim head coach, but the six-year Colts GM also said Tuesday (via SI.com's Albert Breer, on Twitter) that Saturday will be a candidate to stay on as the team's full-time hire.
As that strange partnership persists, for the time being, the Colts find themselves in their best position to draft a quarterback in some time. While Josh Allen went off the board one spot after the Colts selected Quenton Nelson five years ago, Indianapolis was not exactly in need of a QB at that point. Since Andrew Luck's sudden retirement in 2019, the Colts have only made one first-round pick (Kwity Paye in 2021) and opted to make two trades to fill their starting QB post. Neither the Carson Wentz nor the Matt Ryan deal ended up working out.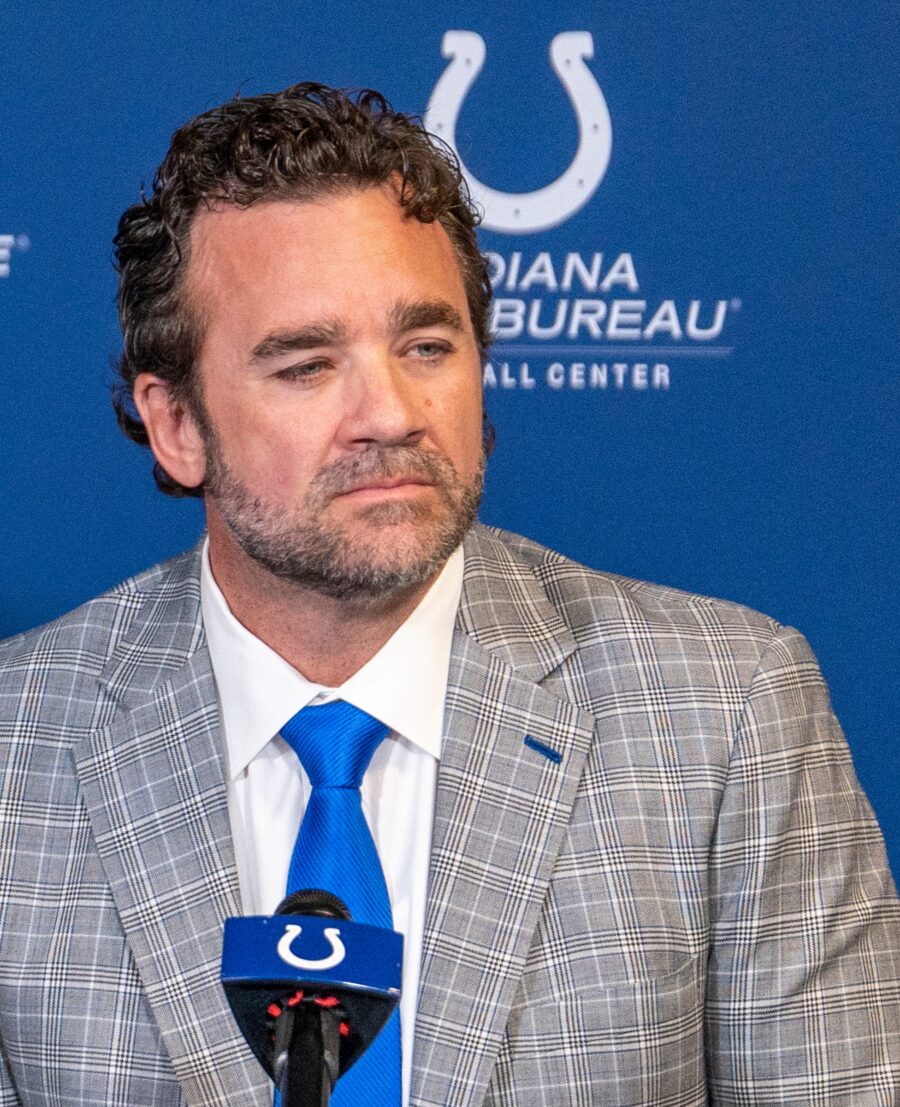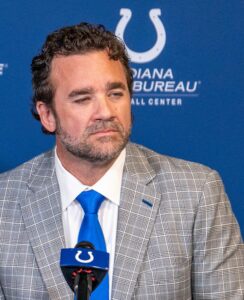 The Colts will be a candidate to trade up for a passer, injecting more intrigue into the team's highest draft choice (No. 4 overall) since Luck 11 years ago.
"I'll do whatever it takes," Ballard said (via ESPN.com's Stephen Holder) regarding a trade-up. "If we thought there's a player that we're driven to get that makes the franchise and the team better, that's what we would do. We understand the importance of the position. To get one that you can win with and to be right is the most important thing — not if we take one or not. It's being right.
"Looking back on it, when you're changing quarterbacks every year, it's tough. It's tough on everybody. It's tough on the team. Not getting that position settled has a little something to do with [the team's tumble]."
It might take moving up to the No. 1 spot to select Alabama's Bryce Young, whom the Texans will likely covet at No. 2 overall. ESPN.com's Todd McShay has both C.J. Stroud (Ohio State) and Will Levis (Kentucky) going in the top six. Colleague Mel Kiper Jr. slots Stroud as the No. 4 overall prospect and Levis outside the top 10.
While the Colts have experienced good fortune after bad seasons, falling into the Luck and Peyton Manning draft slots. Nabbing Nelson at No. 6, following a 2017 season Luck missed all of due to a shoulder injury, has also worked out well. But Luck's retirement thrust the Colts into a tailspin. They may be connected to yet another veteran — after the Philip Rivers-Wentz-Ryan carousel — this offseason, but strong consideration will be given to reinvesting via the draft.
Ballard said he told Irsay just before the Saturday hire: "This is unprecedented, and we're putting him into a really tough situation here." The longtime GM added that he will lead the search for the team's next head coach, but Irsay will make the final call.
Ballard's first coaching search produced a historically unusual twist, with Josh McDaniels backing out of a verbal agreement. The Colts' Reich hire produced two playoff berths, but Irsay — in a rather eventful year for the outspoken owner — pulled the plug on that as the team struggled to start this season. Despite Indy's woes intensifying under Saturday, he is expected to be interviewed soon.
"He knows the internal workings and he's been able to see the inside of what he wants to fix," Ballard said when asked if Saturday has a leg up on the outside HC candidates. "But we will have a process that will be equal for everybody."
Follow @PFRumors