In the post-Matt Rhule era, Panthers interim head coach Steve Wilks has done an admirable job of navigating a turbulent back two-thirds of the season. Now with the regular season over after missing the playoffs for the fifth straight year, Carolina is faced with the task of determining who will be leading the team going into the 2023 NFL season.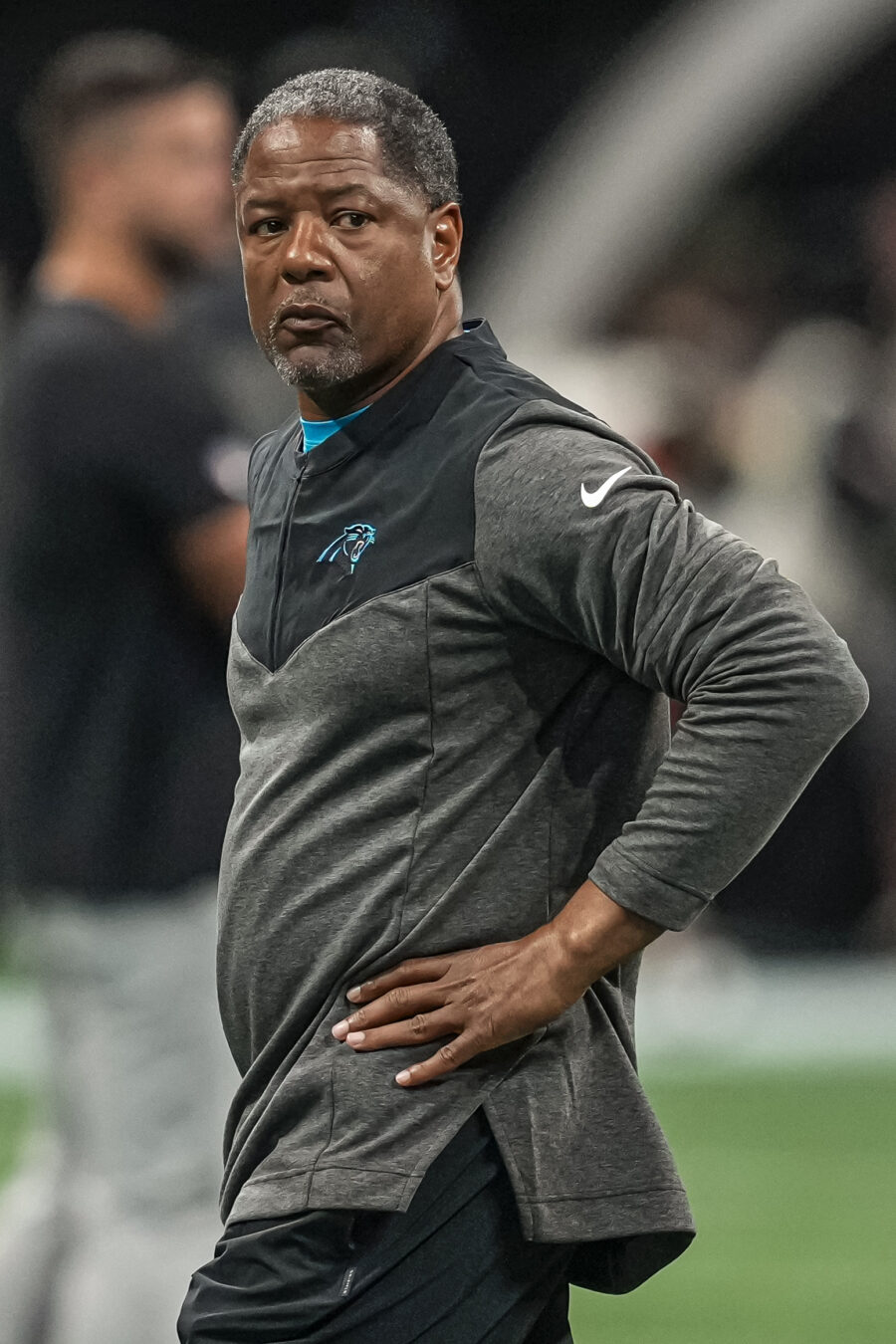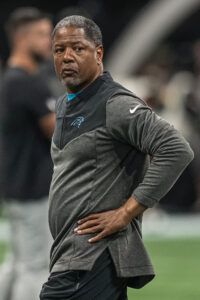 Despite the franchise going into "sell-mode" and parting ways with players like star running back Christian McCaffrey and starting quarterback Baker Mayfield, Wilks led the Panthers to a 6-6 finish to the season. The six losses included three one-score games including a six-point loss to the Buccaneers that was the difference between winning or losing the division. If Carolina had pulled out the victory last week in Tampa Bay, Wilks and company would be hosting a playoff game next week.
Wilks is expected to be interviewed for a permanent role as head coach. His past experience as the Cardinals head coach in 2018 doesn't necessarily shine on a resume, but his performance turning around a flailing Panthers squad this season should speak volumes. If that's not enough, defensive leader Shaq Thompson told reporters that he and other players intend to talk to team owner David Tepper in order to voice their support for Wilks, according to Joe Person of The Athletic. Having the backing of the players he would be coaching should be another heavily-weighed factor in the upcoming decision.
Wilks should have a good amount of competition for the job. Carolina is expected to interview former Lions head coach Jim Caldwell and former Colts head coach Frank Reich for the position, according to Jay Glazer of FOX NFL Sunday.
Caldwell has been out of the NFL since 2019. After parting ways with the Lions in 2017, Caldwell consulted for the reincarnated XFL before joining the Dolphins as a quarterbacks coach. Before the season began, though, Caldwell reportedly took a leave of absence to address health issues but stuck around to consult on the team. Since being fired by Detroit, Caldwell interviewed for the Packers, Jets, and Browns head coaching gigs in 2019 and the Jaguars and Bears jobs this past offseason.
Reich had a couple of rollercoaster seasons with the Colts in his first head coaching stint. Despite working with a new starting quarterback every season, Reich led Indianapolis to the playoffs twice. In his first four seasons as head coach, his team's worst performance was a 7-9 finish. Even after getting fired after a 3-5-1 start this year, Reich ended his tenure in Indianapolis with a winning record at 40-33-1.
More names are sure to emerge as the offseason opens up. For now, though, the Panthers appear to be in one of the more favorable positions compared to other franchises expected to be looking for new head coaches. After a finish to the season that showed a good amount of promise, having strong options such as Wilks, Caldwell, and Reich should leave Panthers fans looking forward to better days in the future.
Follow @PFRumors