FEBRUARY 2: Evero and Payton will discuss the prospect of working together Thursday, Michael Silver of the San Francisco Chronicle tweets. With the Cardinals and Colts' HC positions having not yet been filled, Evero continues to have options on multiple levels. The Vikings are now interested in interviewing him for their DC gig. It is safe to say the ex-Rams position coach is one of the NFL's fastest-rising staffers. Evero remains under contract with the Broncos, though CBS Sports' Josina Anderson adds Payton has a few names in mind for the DC position (Twitter link).
FEBRUARY 1: With Sean Payton set to leave his one-year post as a FOX analyst and take over the Broncos, the topic of his staff will come up. Ejiro Evero remains in the mix for the Cardinals and Colts' head coaching jobs, but the Broncos would like to retain the Nathaniel Hackett-tabbed defensive coordinator.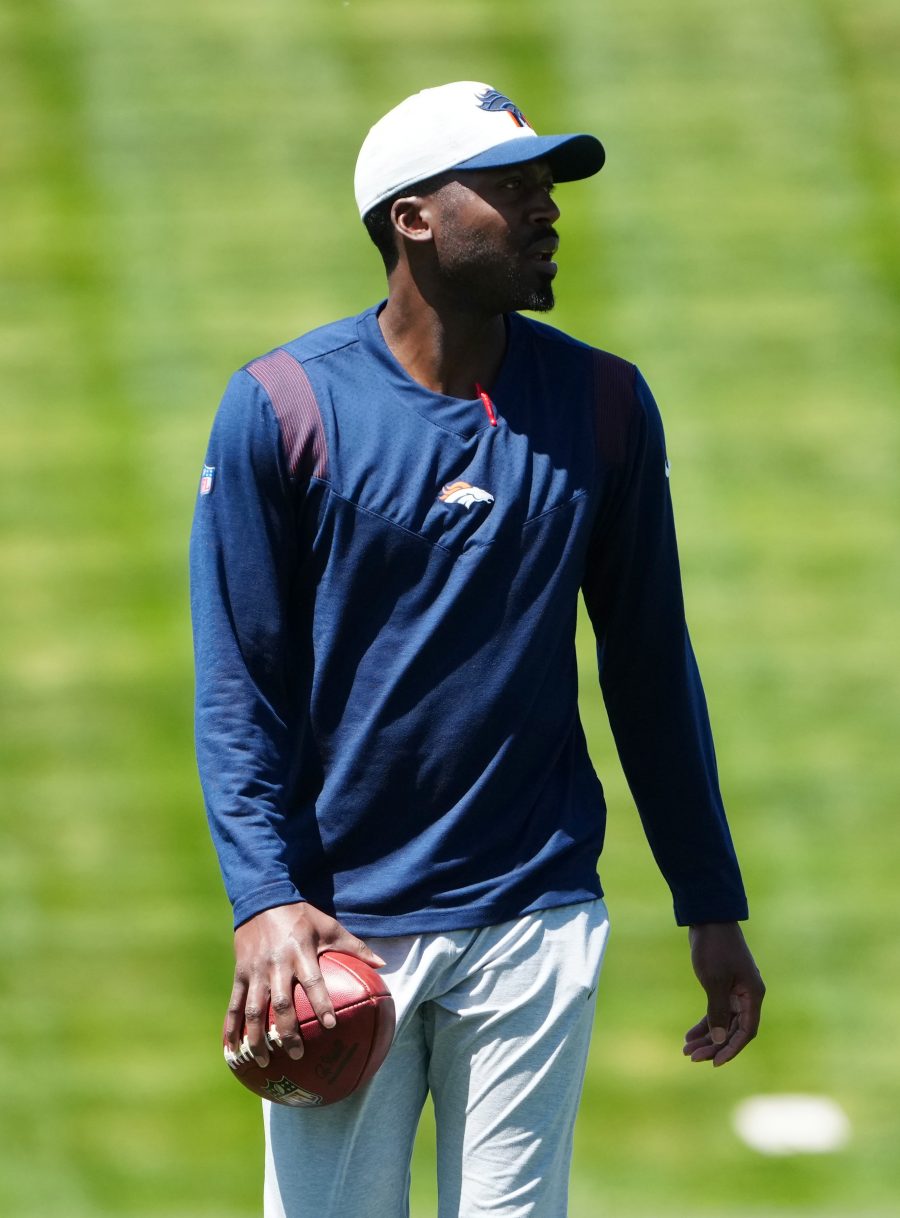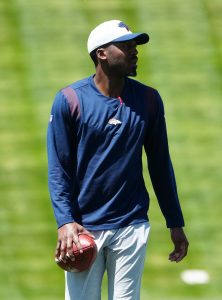 Payton will have final say over his staff, but Mike Klis of 9News notes Broncos brass would like to keep Evero on for a second season as DC. The Broncos hired Evero to head up their defense last year, offered him their interim HC job after Hackett's firing and made him one of their first interviews for the full-time position Payton just landed. It is unclear how Payton feels about keeping a holdover for such an important position, but the Broncos were clearly impressed with Evero's first season.
[RELATED: Payton Addresses Decision To Accept Broncos' Offer]
As Denver's offense imploded, the team still rarely found itself in blowout losses. Evero's defense, despite injuries and the Bradley Chubb trade, largely kept the team in games. The Broncos ranked 10th in defensive DVOA and seventh in total defense. Evero has longstanding ties to Hackett, with the two having been friends since college, and has come up in head coach and coordinator searches.
The Broncos showed their cards with Evero by blocking him from interviewing for the Falcons' DC post, which would be a lateral move since Evero called plays last season. Evero, 42, remains under contract. The Rams are also interested in bringing Evero back, in the event Raheem Morris lands a head coaching gig. While coaches from five-win teams are not poached often, Evero interviewing for all five HC positions this year paints a fairly clear picture of his rise.
Payton employed Dennis Allen as his DC from 2015-21 and figures to bring his own staffers to fill most of the Broncos' assistant spots. He has been tied to Vic Fangio, and while the acclaimed defensive leader has said he has not signed a contract with the Dolphins just yet, it would be a surprise if he returned to Denver so soon. The Broncos fired Fangio after three seasons, with the exec who pulled the trigger on that move — GM George Paton — still in place. The Broncos stand to upgrade tremendously on offense with Payton, but losing Evero could hurt their defense — or at least bring significant change to one of the NFL's better units.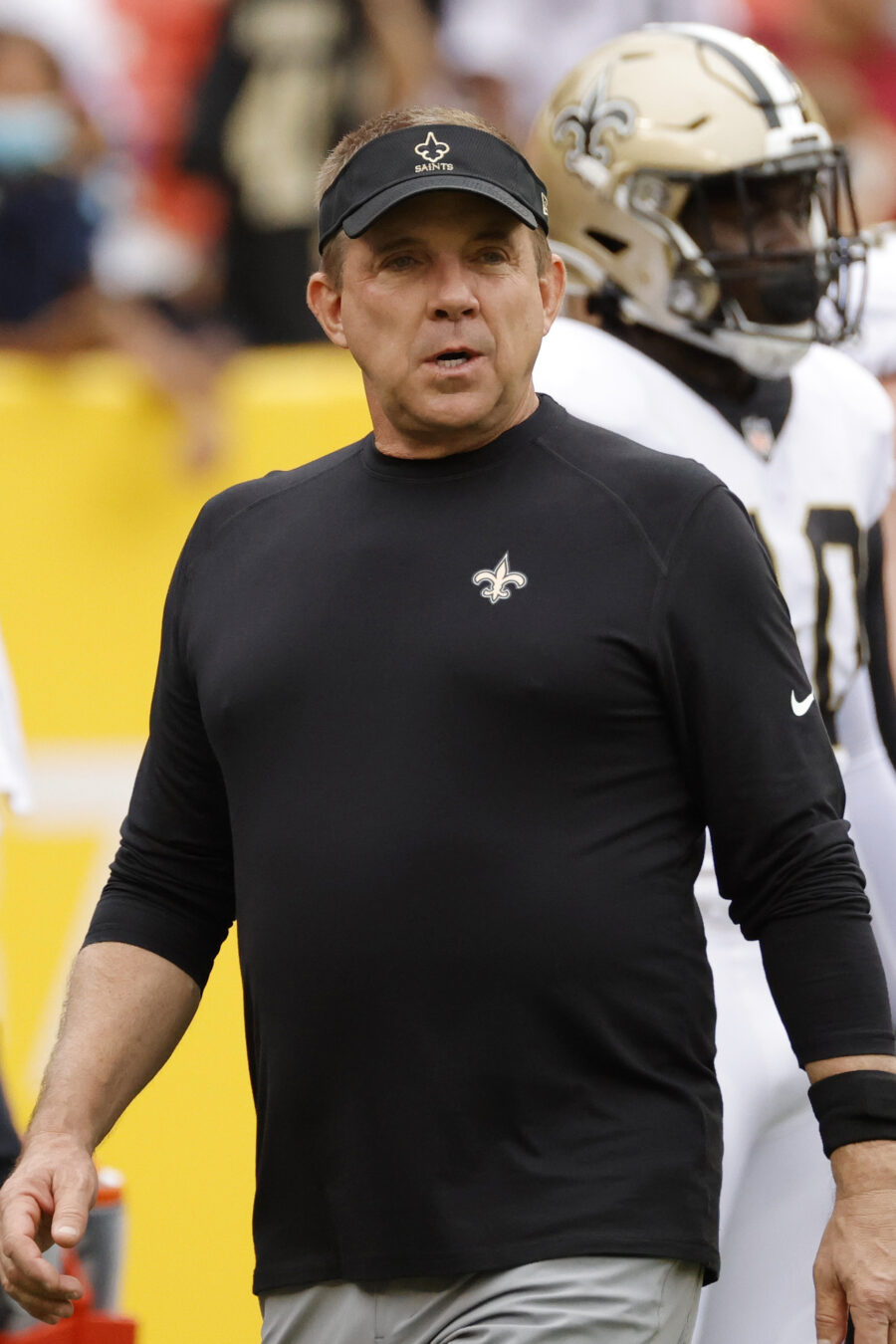 Multiple factors held up the Broncos' Payton process, per Klis, who notes the Saints indeed followed through with the Jon Gruden asking price. The Saints first set the Payton price at two first-round picks and two seconds — the cost Tampa Bay paid Oakland for Gruden 21 years ago — before moving down to the Bill Parcells haul. The Jets sent the Patriots first-, second-, third- and fourth-rounders over a three-year period to acquire Parcells' rights back in 1997. Denver balked at both price points, and after Paton and Mickey Loomis spent days negotiating, the GMs eventually settled on the Chubb pick (No. 30 overall) and a 2024 second-rounder in exchange for Payton and a 2024 third. This transaction doubles as the first coaching trade in 17 years, since the Chiefs sent the Jets a fourth-round pick for Herm Edwards.
The other delay here involved Jim Harbaugh. The Michigan HC resurfacing in the Broncos' search altered the process, NOLA.com's Jeff Duncan tweets. Both Harbaugh and DeMeco Ryans resided as Broncos favorites at points during this lengthy search, as each did not require draft compensation to hire. Ryans ended up preferring the Texans, and Harbaugh twice informed the Broncos — the second time after CEO Greg Penner flew to Ann Arbor for a second meeting — he was staying at Michigan. The Broncos did not make Harbaugh an offer, Albert Breer of SI.com tweets. The Vikings also did not offer Harbaugh their HC job after their 2022 interview.
Although the Broncos had targeted other coaches, Payton had long been a frontrunner and still possessed considerable leverage here. The Super Bowl-winning HC had the option of staying at FOX — something Breer adds the Broncos believed he would do (Twitter link) — or moving forward with one of this year's HC-needy teams. Payton informed the Panthers he was no longer interested in their position, Colin Cowherd of Fox Sports notes (video link), and the Cardinals adding a few names to their mix Monday provided a good indication they were not in the Payton race any longer. But the Broncos will pay up to guard against Payton doing TV for another year and potentially hopping on the 2024 coaching carousel for a higher-profile job.
Payton's Broncos deal with average between $17-21MM, per Klis and Denver7's Troy Renck (Twitter link). That will place the longtime Saints HC in the top coaching tax bracket. Rob Walton's ownership group will be in position to pay up for the assistants Payton wants, adding some intrigue to Denver's staff. While the team almost certainly will not insist Evero stays, such a move will be encouraged.
Follow @PFRumors