JANUARY 20: As is the case with their Sean Payton interview, the Panthers' meeting with Moore will not take place as planned. Tom Pelissero of NFL Network notes that it has been postponed, along with those of a number of other candidates (Twitter link). In Moore's case, the Cowboys' immediate playoff future could affect his availability for scheduling purposes, but the Panthers remain interested in the young OC.
JANUARY 11, 9:44am: Continuing a focus on offensive-minded candidates, the Panthers have sent out an interview request to Cowboys OC Kellen Moore, Todd Archer of ESPN.com tweets. Moore was on the 2022 coaching carousel, interviewing with the Broncos, Dolphins, Jaguars and Vikings. With the Cowboys in the playoffs again, it is unsurprising Moore is back in the mix.
Moore, 33, has been an NFL play-caller since he was 30. The Cowboys promoted him to OC during Jason Garrett's tenure, and Mike McCarthy has kept him on in the role for three years. After Dallas led the NFL in points and yards last season, the team ranked fourth (scoring) and 11th (total offense) this year. Of course, a chunk of that came with backup quarterback Cooper Rush at the helm. Dallas' performance during Rush's fill-in starts should reflect well on Moore. Both Cowboys coordinators are in the mix for HC jobs; the Broncos have Dan Quinn back on their radar.
JANUARY 11, 9:08am: Frank Reich's first interview on this year's HC carousel will take place today. The Panthers are bringing in the former Colts leader for a Wednesday meeting, Ian Rapoport of NFL.com tweets.
Rumored to be on Carolina's docket for a few days, this Reich meeting will follow summits with Jim Caldwell and interim HC Steve Wilks. The Panthers are not planning to go through an expansive search, so Reich being part of it certainly indicates the Panthers are serious about a second-chance stint.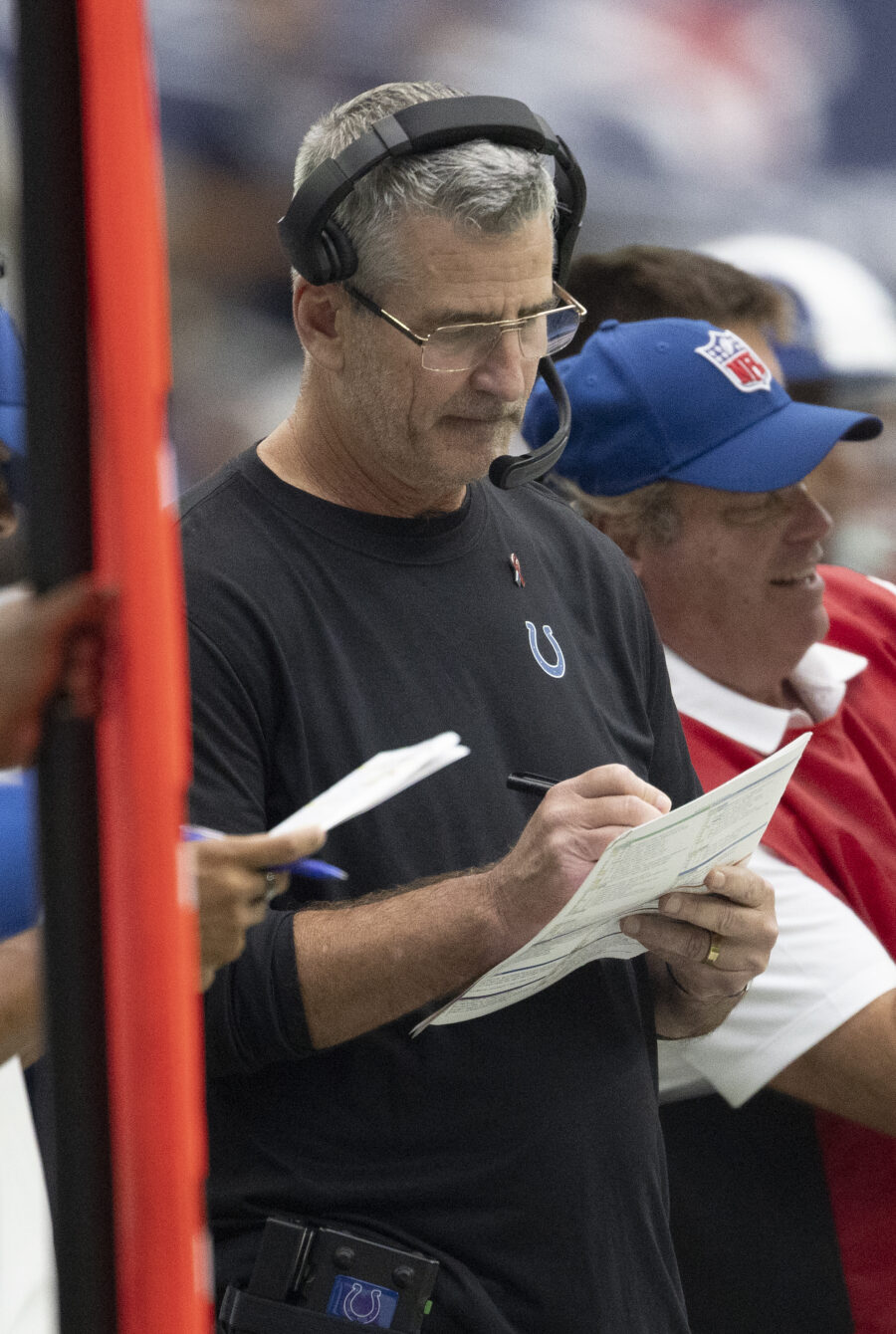 Reich has some history with the organization. During the Panthers' inaugural season (1995), Reich was on the team as Kerry Collins' backup. The longtime Bills QB2 spent one season with the Panthers, though his brother (Joe Reich) has been the head coach at Division II Wingate — a Charlotte-area school — for over 20 years (h/t The Athletic's Zak Keefer).
[RELATED: Reich On Rams' OC Radar]
Because the Colts fired Reich, he does not have any restrictions as to when he can meet with teams for interviews. Coaches attached to wild-card teams must wait until at least three days after their team's respective first-round game to interview. The Panthers are checking off the available boxes early, meeting with two unattached coaches and their popular interim leader this week. Reich, 61, has indicated he wants a second HC opportunity and would prefer to step back into such a role next season.
Hired after the 2018 Josh McDaniels snafu, Reich went 40-33-1 with the Colts. Although the 2018 Indianapolis squad was viewed as one amid a rebuild, Reich directed the team to a late-season surge that ended in the divisional round. Andrew Luck's retirement gutted the franchise, but Reich's reunion with Philip Rivers produced another playoff berth in 2020. Reich's push for a Carson Wentz reunion in 2021, however, did not work out as well. And the team's Matt Ryan move helped lead to Reich's ouster midway through this season. Reich, however, is a respected offensive coach who called plays throughout his Colts tenure and contributed significantly to the Eagles' Super Bowl LII-winning season.
Beyond Wilks, the Panthers are focusing on offense-oriented candidates. Reich joins Caldwell, Giants OC Mike Kafka, Lions OC Ben Johnson, Bills OC Ken Dorsey and Eagles OC Shane Steichen in receiving interview requests from the team. No external defensive coaches are on Carolina's interview docket, which certainly paints a clear picture of what the Panthers are targeting.
Follow @PFRumors