Stationed once again on an NFL head coaching carousel, Jim Harbaugh does not intend to leave Michigan. He confirmed Monday he will stay in Ann Arbor.
Following a statement from Michigan president Santa Ono indicating Harbaugh informed him he would continue as the Wolverines' HC, Harbaugh confirmed the same (Twitter links). After his previous statement included the phrase, "No one knows what the future holds," this one is more declarative about his intentions. Barring something unforeseen, Harbaugh is coming back for a ninth season leading his alma mater.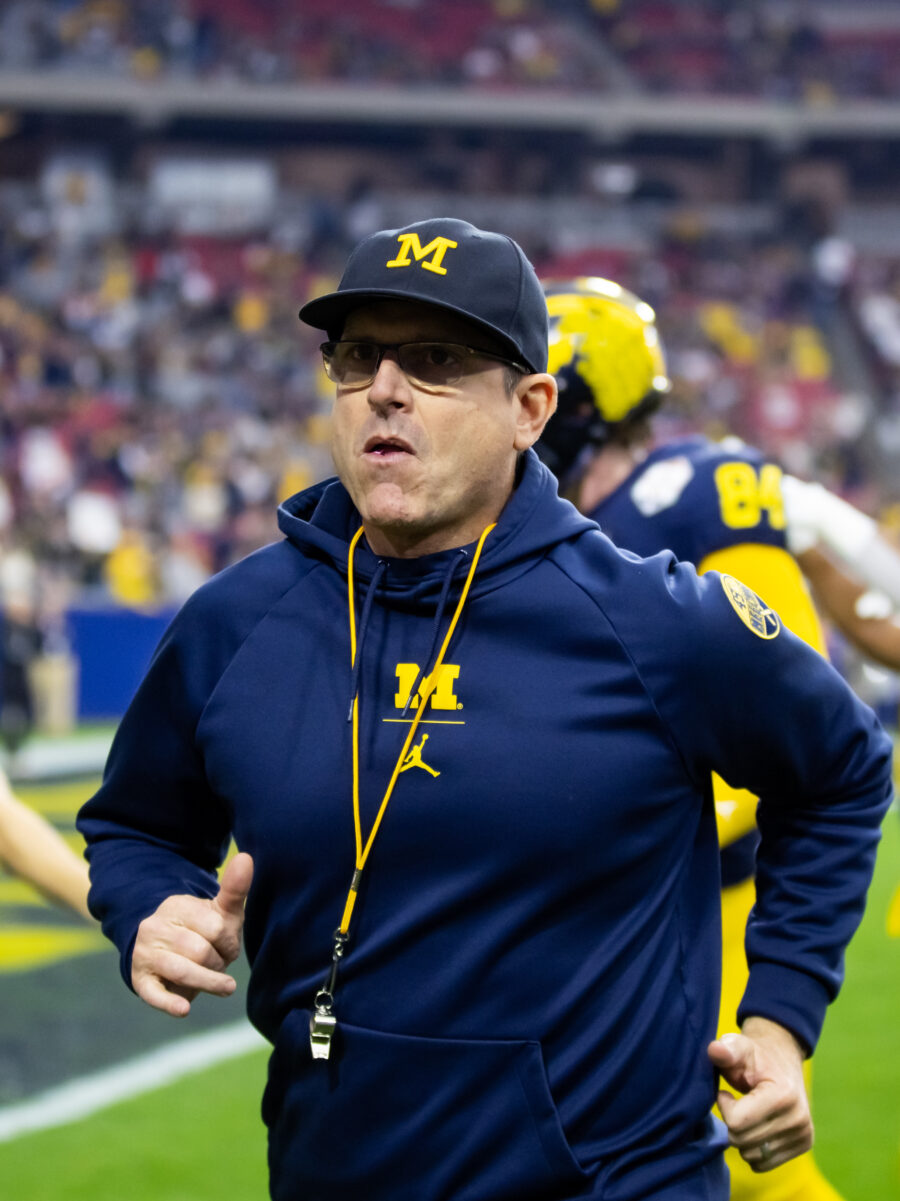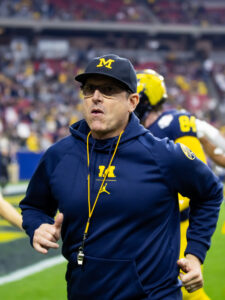 "I love the relationships that I have at Michigan — coaches, staff, families, administration, President Santa Ono and especially the players and their families," Harbaugh said. "My heart is at the University of Michigan. I once heard a wise man say, 'Don't try to out-happy happy.' Go Blue!"
A year after interviewing for the Vikings' HC job, Harbaugh met with the Broncos a week ago today. He was the first candidate to interview for Denver's HC vacancy and has been connected to the team since Nathaniel Hackett's firing. Harbaugh, 59, has expressed a desire to someday return to the NFL, citing unfinished business from his four-year run with the 49ers. That business will again be on hold, as Harbaugh again jumped off the NFL carousel. Harbaugh called Broncos CEO Greg Penner on Monday morning to inform him of the decision to stay at Michigan, Mike Klis of 9News tweets.
While the Vikings did not offer Harbaugh their HC job in 2022, the eight-year Michigan HC was believed to be the Broncos' 1-B option. Sean Payton has resided as Denver's 1-A for a bit now, and Harbaugh's decision to remain in the college ranks further amplifies the Broncos' Tuesday meeting with Payton. Both Payton and Rams DC Raheem Morris will meet with new Broncos ownership Tuesday in Los Angeles.
The Broncos and Harbaugh were in talks, but Klis adds the parties did not come close to discussing a contract. Penner and co-owner Condoleezza Rice have ties to Harbaugh dating back to his Stanford days, and ex-Broncos GM-turned-consultant John Elway does as well. These connections appeared to increase the chances Harbaugh would finally make the jump back to the league. This probably will not be the last Harbaugh-NFL connection, given the news cycles surrounding the fiery leader's future over the past several years. But the Broncos must move on.
Reports of Harbaugh being interested — especially as a report of Michigan being investigated for potential violations surfaced — in returning to the NFL ended up again preceding an announcement Michigan will keep its HC. He contacted the Panthers about their job, speaking with David Tepper. That conversation did not endear Harbaugh to the Panthers, it appears, and the Colts — rumored to be interested back in December — had not set up an interview. Here is how the Broncos' HC search looks as of Monday afternoon:
Follow @PFRumors