The Bills will prevent Brandon Beane from going into a contract year. Beane signed an extension Thursday to stay in Buffalo long-term.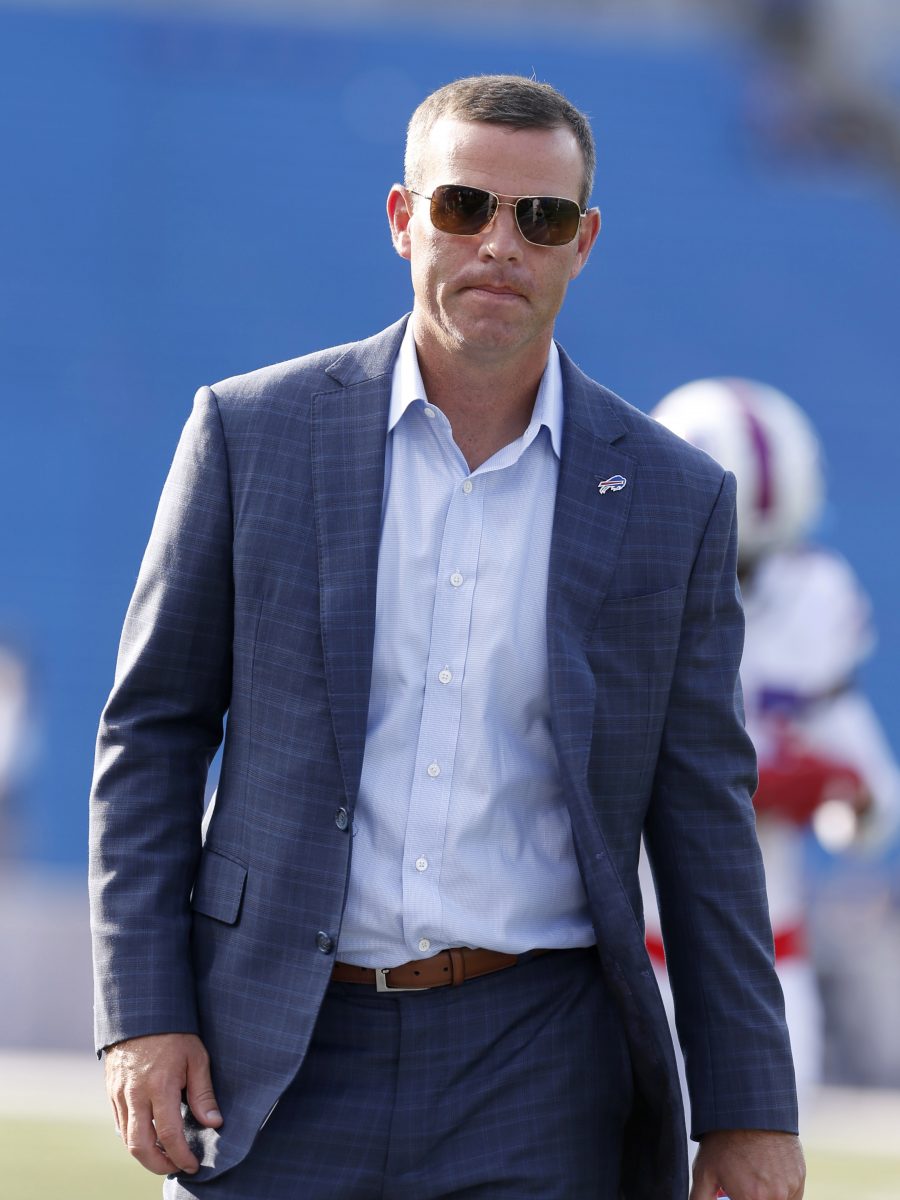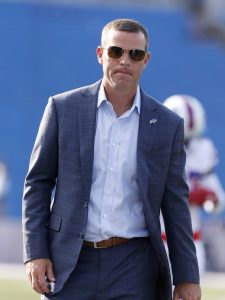 Considering where the franchise is now compared to where it was prior to Beane following Sean McDermott to Buffalo, this is not exactly surprising. But the first-time GM's five-year contract was set to expire after the 2021 season. He is now locked up beyond next year.
This move comes four months after McDermott's re-up. McDermott is signed through the 2025 campaign. It would make sense if Beane's contract runs through the '25 season as well. Beane and McDermott have the Bills poised to make the playoffs for the third time in four seasons — something that has not happened since the late 1990s — and the team has the inside track on winning its first division title since 1995.
After a brief period when the Bills teamed McDermott with previous GM Doug Whaley, the Bills made the move to hire Beane after the 2017 draft. In 2018, Beane engineered multiple trades to move into position to draft Josh Allen. That move, though scrutinized, has paid off for the Bills. Allen is enjoying by far his best season, having made tremendous strides in Year 3. March acquisition Stefon Diggs has impacted Allen's development considerably, as have 2019 signees Cole Beasley and John Brown. Buffalo also featured top-five pass defenses in 2018 and '19, though its 2020 group has not performed on that level.
Beane spent nearly 20 years with the Panthers, becoming part of the Carolina organization in 1998. He and McDermott worked together from 2011-16 with the NFC South franchise, and the Bills opted to form a Panthers North of sorts. The move has led to sustained success (and a slew of former Panthers receiving Bills contracts).
The Bills are 9-3 going into their Week 14 game against the Steelers. A year after their first 10-win season since 1999, the Bills are a game up on the Dolphins in the AFC East and three up on the perennial division champion Patriots. This is certainly the franchise's most stable point since its Jim Kelly– and Bruce Smith-led nucleus of the '90s, and the team is moving forward with the power structure that enabled it.
Follow @PFRumors