A Nick Bosa extension has been on the 49ers' docket for multiple offseasons. The team has long viewed this year as the likely extension window, seeing as the All-Pro defensive end had the fifth-year option in his rookie contract. But Bosa remains unsigned.
It is not too unusual for a first-rounder to enter his fifth training camp still tied to his rookie contract, though other defensive linemen from Bosa's draft class locked in lucrative extensions earlier this offseason. If Bosa is unsigned by the time the 49ers begin camp, it should not be expected he will participate. A hold-in effort should be viewed as likely in this instance, Cam Inman of the San Jose Mercury News notes.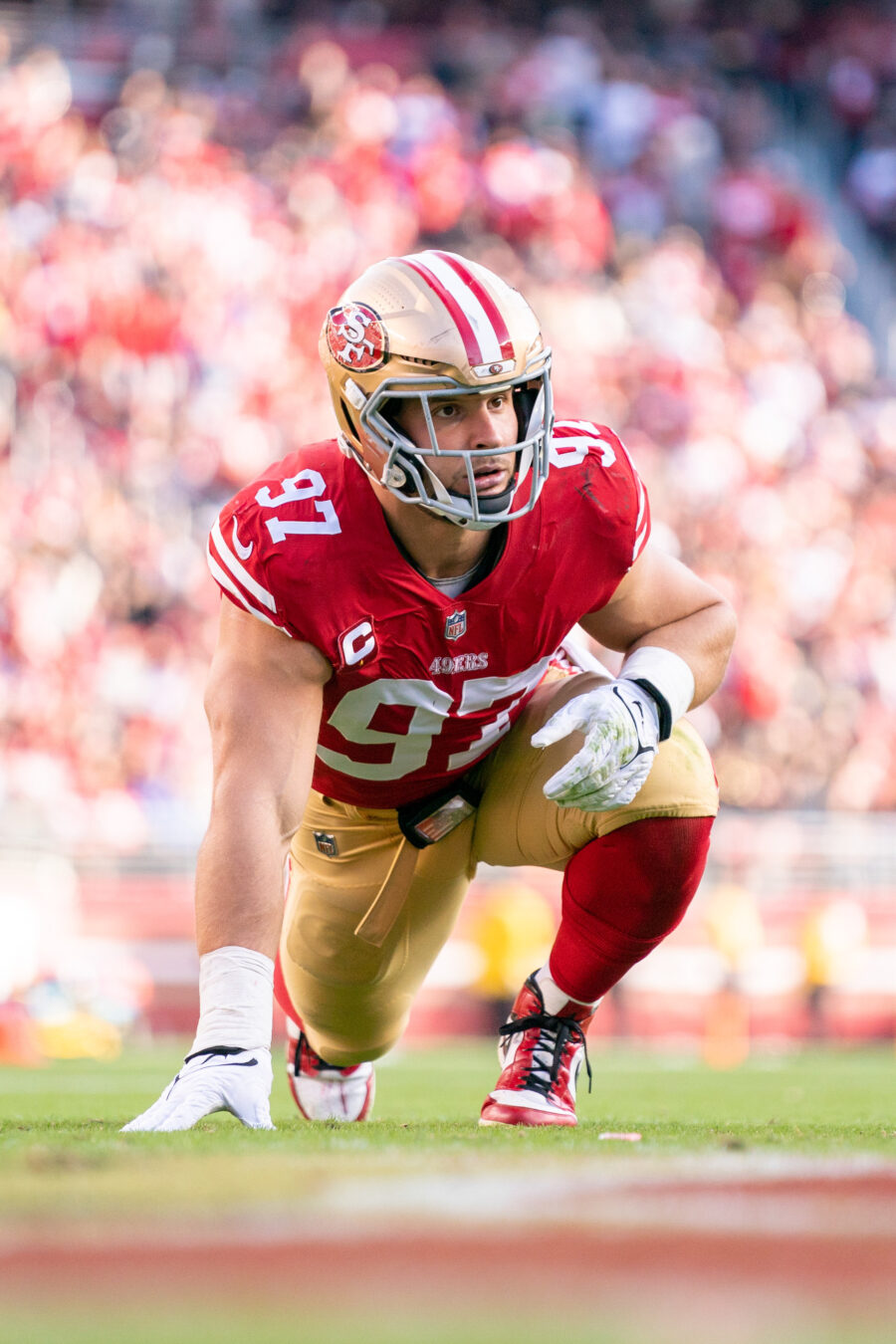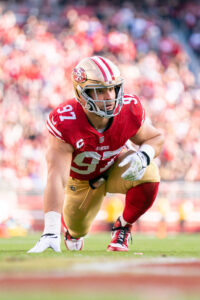 This should not be taken as a sign animosity exists between the 49ers and their top player. Bosa regularly skips OTAs before reporting to minicamp. This year, the fifth-year veteran did not participate in minicamp. That provided a decent indication of Bosa's plans for a training camp should he remain on his rookie deal.
The reigning Defensive Player of the Year looms as the top candidate to top Aaron Donald's defender-record AAV. The Rams gave Donald a $31.7MM-per-year contract in June 2022, moving the future Hall of Fame defensive tackle away from a potential retirement. Bosa does not have that kind of leverage, and the 2020 CBA curbed holdouts by mandating steep fines and the threat of stripping players of an accrued year toward free agency. The latter component would not affect Bosa, if he attempted to stage a holdout, as he has already played four seasons to become a UFA. But he would be hit with substantial penalties for skipping workouts.
Deebo Samuel's negotiations were messier than Bosa's. They featured a trade request and hold-in measures at minicamp and training camp. But the 49ers came to terms with the versatile playmaker on July 31, 2022. That brought Samuel back onto the field early in camp. Bosa's negotiations might be a bit more complicated, with a possible defense-record salary in play. This situation reminds of T.J. Watt's two years ago. The Steelers All-Pro did not practice during the team's training camp, and his hold-in encompassed the preseason slate and ran up to Week 1. Pittsburgh and the star edge rusher agreed on a four-year, $112MM extension on Sept. 9, 2021.
Watt's contract set the market for edge rushers; Bosa is likely looking to not only surpass that but move beyond Donald's deal as well. This would be a bit of a bridge, as there is a $3.5MM AAV gap between those numbers. But the salary cap is back on the rise, after a 2021 regression. Money from the 2021 TV deals will lead to bigger cap spikes, and position salary standards will fall. It will be interesting to see if the 49ers attempt to keep Bosa under Donald's number or if they will sign off on their dynamic D-end setting the market for all defenders.
If the 49ers and Bosa are not on the same page, the team would still have the defensive end franchise tag at its disposal for 2024. But a Bosa re-up has been budgeted for a while now. The former No. 2 overall pick undoubtedly raised his price after last season's league-leading 18.5-sack showing, but the team now has the Jimmy Garoppolo contract off its cap sheet and should be amenable to a monster Bosa re-up.
Follow @PFRumors