One of three star linemen amid holdouts, Chris Jones has now incurred more than $600K in fines from the Chiefs. In an effort to curb holdouts, the 2020 CBA prevents the team from waiving these penalties. But Jones has stood his ground, remaining away from the defending Super Bowl champions' training camp.
This offseason effectively cemented the second tier of the defensive tackle market. Daron Payne, Jeffery Simmons, Dexter Lawrence and Quinnen Williams signed deals worth between $22.5-$24MM per year. That remains well south of the outlier pact the Rams authorized for Aaron Donald, who is tied to a defender-record $31.7MM-per-year contract. With Jones using a first-team All-Pro season — as the best defender on a Super Bowl-winning team — to make a strong case as the second-best D-tackle in the game, he has understandably sought Donald-neighborhood money.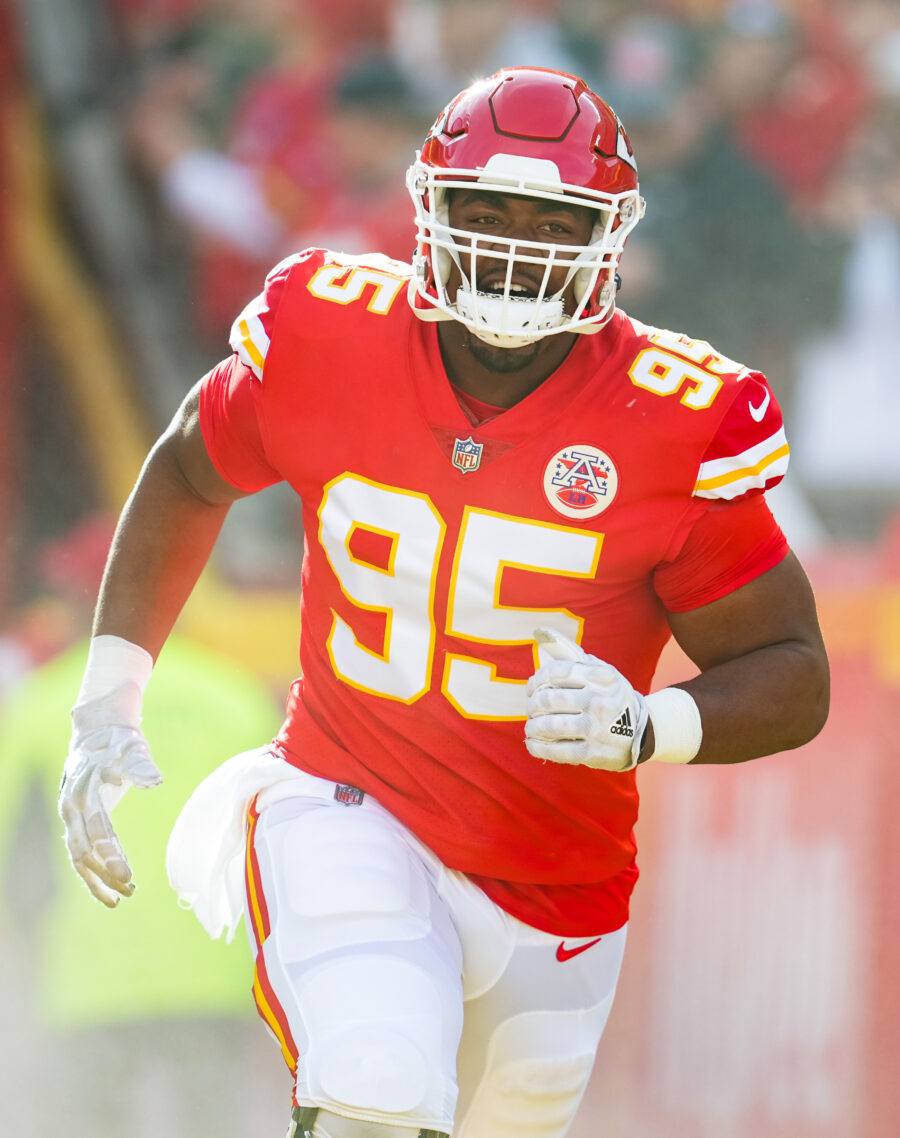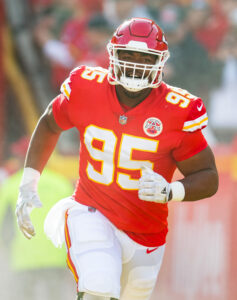 That has complicated the situation with the Chiefs, who have their other stars — Patrick Mahomes and Travis Kelce — on team-friendly accords. The Chiefs want Jones' contract to come in around the price point established by the Simmons and Williams deals, Albert Breer of SI.com notes. Jones has been connected to a $30MM-AAV ask, establishing a sizable gap in these negotiations. While previous reports suggested a deal was close and could be done by the start of camp, the Chiefs have worked without their best defensive player for nearly two weeks now.
The four-time Pro Bowler, who also skipped minicamp, has some leverage against the Chiefs. Since Kansas City franchise-tagged Jones in 2020, it would be costlier to unholster the tag again in 2024. At $33MM-plus, that tag number would be borderline untenable for the team. The Mahomes and Kelce deals came to pass in 2020, with it appearing the two offensive superstars accepted Chiefs-friendly accords to help the team reach more player-friendly terms with Jones. With Javon Hargrave and the above-referenced D-tackle quartet moving the market this year, Jones' $20MM AAV has dropped to ninth since the July 2020 agreement.
Most players who have engaged in high-profile contract talks have either reported to camp and participated or staged hold-ins. It would make more financial sense for Jones, Zack Martin and Nick Bosa to show up and not practice, adding intrigue to the All-Pros' decisions to stay away. Each player is being fined $50K per day while not in camp. Jones is going into his age-29 season, which may make these negotiations his last chance at top-market money. The holdout suggests the eighth-year DT is proceeding like that is the case.
The Chiefs won a Super Bowl after letting Tyrann Mathieu walk and trading Tyreek Hill, bowing out on extension talks with the latter when he wanted Davante Adams-level dough in March 2022. But they needed All-Pro efforts from Kelce and Jones to win another title. Jones looks to be betting his absence on a young Kansas City defense — one now depending on 2022 and '23 first-round defensive ends, George Karlaftis and Felix Anudike-Uzomah, in the wake of the Frank Clark cut — will be enough to convince the team to increase its offer to bring him back into the fold. Conversely, the Chiefs have the leverage of Jones' fines running past $2MM before the season as a tool on their side.
Follow @PFRumors