The centerpiece of their secondary since sending the Jaguars two first-round picks ahead of the 2019 trade deadline, Jalen Ramsey now looks unlikely to return to the Rams.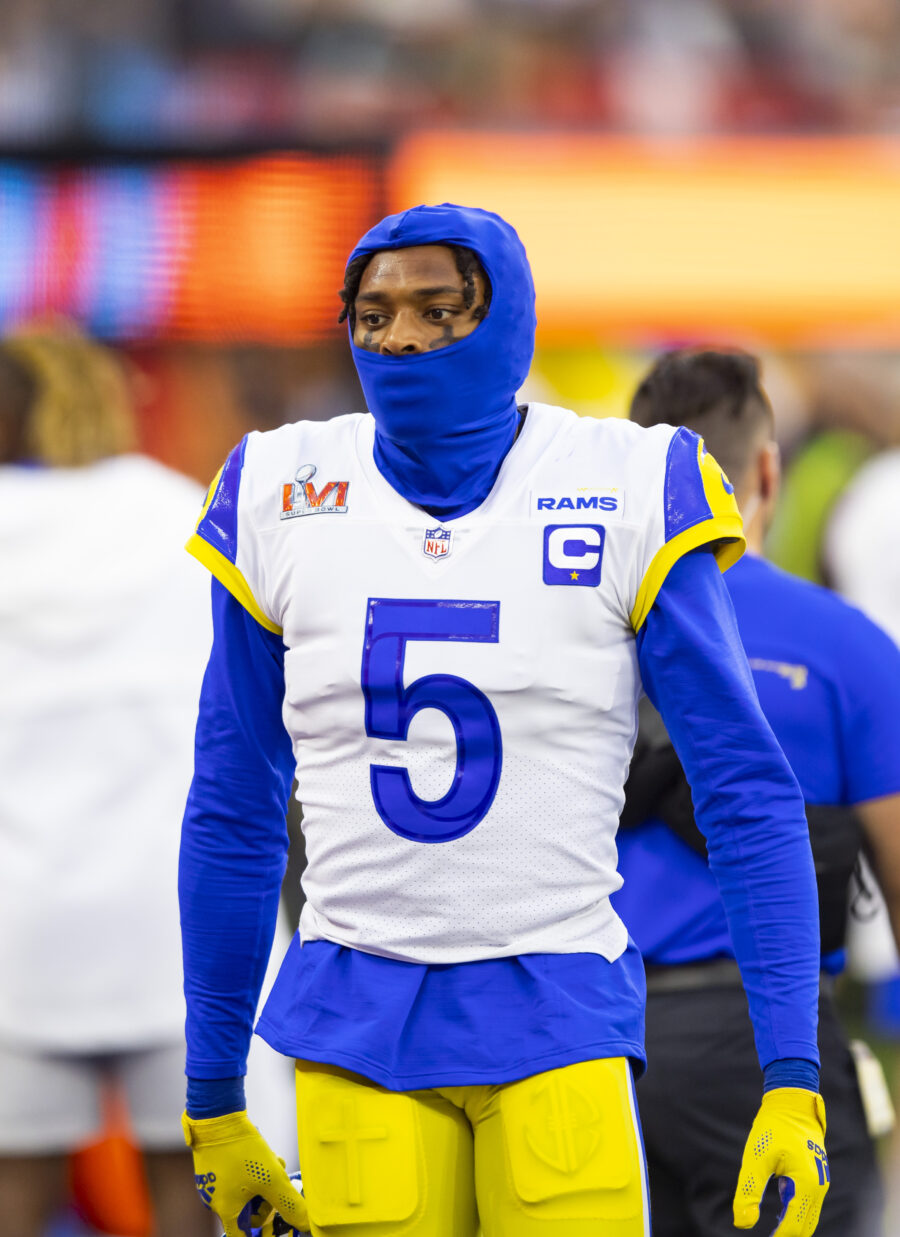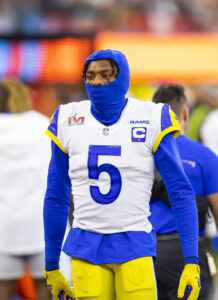 A trade is expected, and Jourdan Rodrigue of The Athletic notes the Rams have already received calls from multiple teams on the high-profile chip (subscription required). Moving Ramsey stands to both replenish the Rams' draft capital — an oft-discarded war chest during Sean McVay's tenure — and invite serious questions about the team's coverage capabilities next season.
As far as what Ramsey could bring back, NBC Sports' Peter King mentions a low-end first-round pick — from a team like the Chiefs, Bills or Cowboys — or a package fronted by a second-rounder could be available. By Rams standards, their 2023 draft arsenal does not look too bad. They hold a second-round choice and 10 picks overall. Though, only three of those will arrive before the fifth round.
The Rams may want more than just one first-round pick, with Rodrigue adding it will probably take a 2023 first-rounder or future first and at least one other pick. Although Los Angeles has made it known Ramsey is available, this price would count on a bidding war taking shape. A January report indicated the Rams were unlikely to fetch a first-rounder for Ramsey, but this seems to the be goal.
Pro Football Focus has rated Ramsey, who will play his age-29 season in 2023, as a top-20 cornerback in each of his three full seasons with the Rams. His three first-team All-Pro nods (2017, 2020, 2021) are tied for sixth among corners in NFL history. No active corner matches that feat, putting Ramsey squarely on the Hall of Fame radar. It would cost the Rams $19.6MM to trade Ramsey before June 1, and a team that acquired him would be taking on a $17MM base salary this year. Ramsey's $20MM-per-year deal runs through 2025, though Rodrigue adds the Rams would likely rework the eighth-year veteran's deal. That would help facilitate a move and increase the attainable compensation.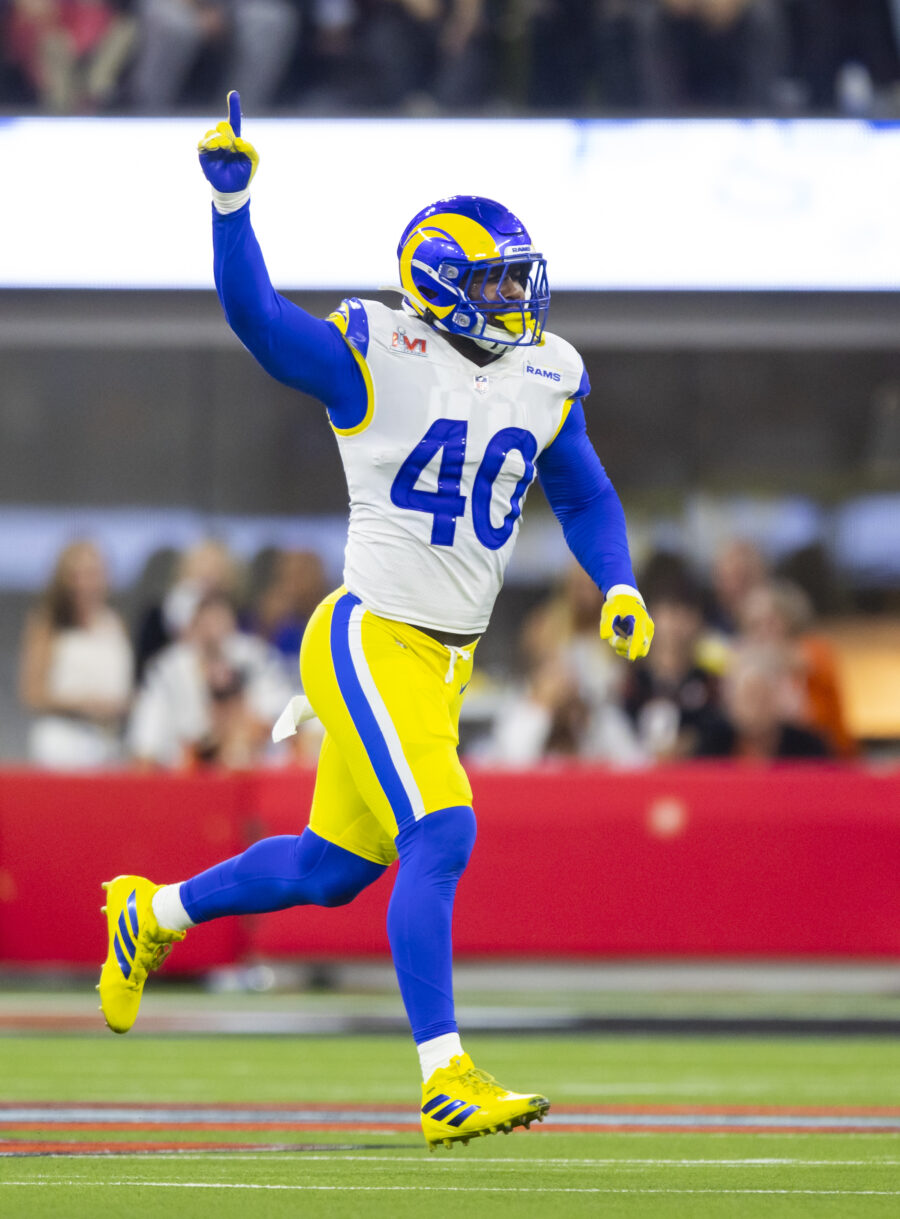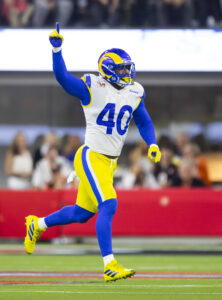 This would deplete a Rams team that cut future Hall of Famer Bobby Wagner. Both David Long and Troy Hill are free agents at corner. The team also has its edge rusher situation to clean up this offseason. The Rams offered their two-first-rounder platter to the Panthers for Brian Burns, though the picks being in 2024 and '25 affected Carolina's decision to pass, and pursued Bradley Chubb last year. This all came about after Von Miller spurned the team for the Bills, who offered guarantees into Year 3 — which the Rams and Cowboys did not.
While some in the front office did not want to re-sign Miller, per Rodrigue, who notes age- and injury-related concerns were behind these skeptics' hesitancy on this front. Still, the Rams had made an aggressive push. Their subsequent Allen Robinson investment — enabled by the funds free from Miller's Buffalo choice — tanked. Leonard Floyd's $16MM-AAV deal remains on the Rams' books, but the Rams missed Miller in 2022. Floyd registered a team-high nine sacks; no other Rams outside linebacker notched more than one. As such, Rodrigue adds the team will pursue edges in free agency, via trade and through the draft.
The team has Aaron Donald signed for two more seasons. Capitalizing on what remains of the all-time great's prime would be prudent. Then again, the Rams have exhausted resources attempting to do this — and largely succeeding — throughout the McVay-Les Snead partnership. It will be interesting to see the team attempt to go the other way, via trading Ramsey for draft capital and importing vital cost-controlled talent onto the roster.
Follow @PFRumors