Inheriting two downward-trending pieces on offense in 2022, the Joe Schoen-led front office is now negotiating with two players coming off bounce-back seasons. The Giants are days away from a date that could send one of them out of New York.
The team continues to negotiate with Daniel Jones and Saquon Barkley. Schoen said he has talked to the free agent-to-be (or soon-to-be-tagged) quarterback's camp throughout the week but mentioned during a Good Morning Football appearance he wished the Giants and their QB were closer on terms (video link). Teams have until 3pm CT Tuesday to apply franchise tags, which the Giants will do if no Jones deal commences by then.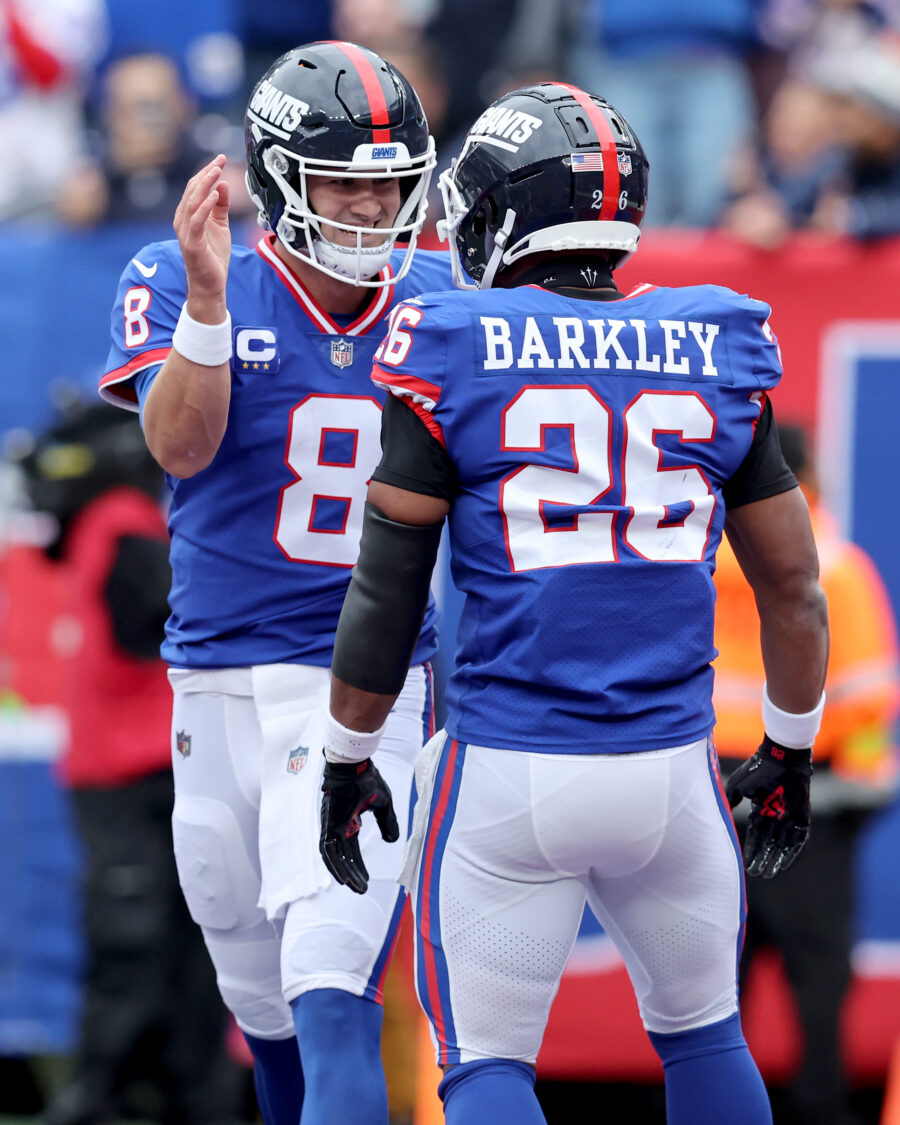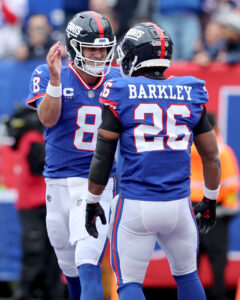 Jones' talks have hovered over Barkley's throughout the offseason, as the running back — despite beginning negotiations with the Giants before they were sold on Jones — represents the second domino here. The Giants offered Barkley a deal in the $12.5MM-per-year neighborhood — one Derrick Henry, Dalvin Cook and Nick Chubb populate. Then again, those contracts were respectively agreed to in 2020 (Henry, Cook) and 2021 (Chubb). The salary cap has climbed to $224.8MM since, which could make Barkley signing for a similar amount a somewhat sobering (as far as eight-figure-per-year deals go, at least) transaction on his part.
While a report indicated the Giants moving to $14MM per year could probably finish this process, Ralph Vacchiano of Fox Sports adds Combine buzz suggests the team will not raise its offer from the $12.5MM-AAV place (Twitter link). When the Giants initially offered that, Schoen confirmed the talks did not come close. The second-year GM said earlier this week the sides had made some progress.
Guarantees here are not known, and if Barkley would entertain signing for this price, the Giants would likely need to step up on that front. As a former No. 2 overall pick, Barkley already signed a deal for $31.2MM guaranteed at signing. Not even Christian McCaffrey's contract — still the position-record deal on the AAV front, at $16MM — contains that. If Barkley does not accept the estimated $12.5MM-per-year accord, Vacchiano adds the Giants would be willing to let him walk.
This stance invites risk, as their pass catcher-deficient offense depended on Barkley for much of last season. Then again, free agency will bring a host of starter-level options — including Miles Sanders, Kareem Hunt and Devin Singletary, who arrived in Buffalo during Schoen and Daboll's tenure — that would save the Giants money as they regrouped following failed Barkley negotiations. Still, Barkley is quite popular among the team's fanbase and, when healthy, is one of the NFL's best backs. Although this year's free agent running back surplus could devalue the position, Barkley would shoot to the top of the market if untagged — especially if the Cowboys and Raiders respectively cuff Tony Pollard and Josh Jacobs.
The Giants' best path remains extending Jones by Tuesday's deadline and tagging Barkley at $10.1MM. A Jones tag will cost $32.4MM. As far as a long-term deal goes, Jones has been closely tied to a $45MM-per-year ask. The Giants had hoped $35MM per year would be the ceiling here. To bridge this gap, Vacchiano notes the sweet spot may well be a $37MM-AAV extension with the first two years guaranteed (Twitter link).
Jones asked the Giants for some time away before beginning negotiations and hired new representation after that stretch. How the Giants proceed with their passer's new agency over the next week will certainly have a major say in their immediate future.
Follow @PFRumors