Sitting as the second domino in the Giants' offseason equation for weeks, Saquon Barkley remains unsigned. He and the Giants have been in talks since midway through last season, but Joe Schoen pointed to progress Tuesday.
The second-year Giants GM said the sides are "a little bit closer" on terms. It is believed the Giants offered Barkley a deal in the $12.5MM-per-year range; that did not move the needle much during the fall talks. The Giants have not been connected to being open to moving too much higher, but they might be willing to climb a bit to retain their dynamic back.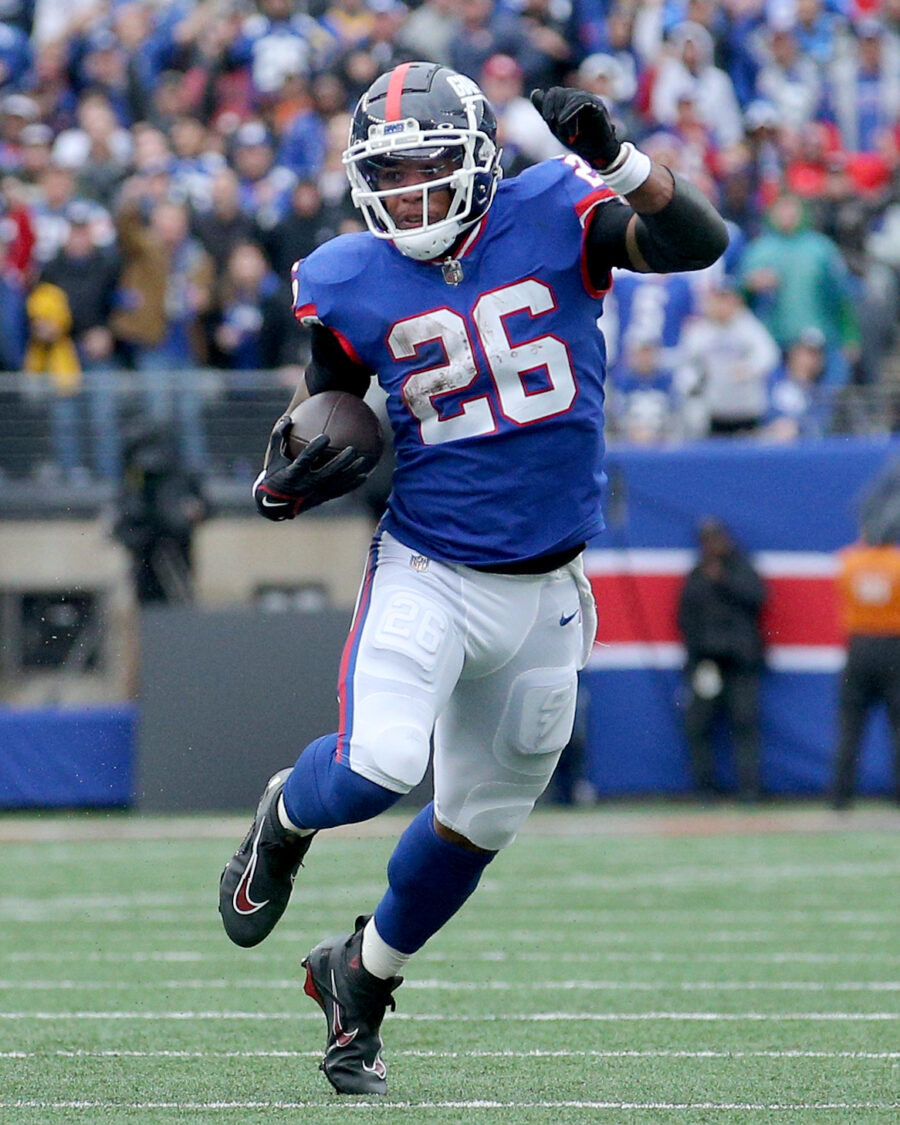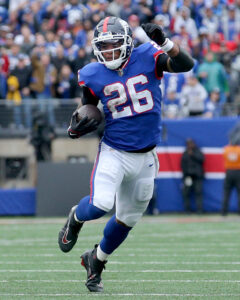 "We haven't totally bridged [the difference]. We're a little bit closer," Schoen said, via ESPN.com's Jordan Raanan. "There's still a gap, [otherwise] would've done it. We'll still work through that. We're working with Roc Nation and [Barkley's agent] Kim [Miale]. We have a great relationship with them and her.
"… Again, you have to draw a line in the sand — like we're not going any further. And if it goes past this [line], alright, let's shift to Plan B. Again, hopefully we don't get to all that but we went through all these plans."
A recent report indicated a deal at around $14MM per year could move this lengthy process past the goal line. That still would place Barkley outside the top three among running backs, and with those deals (for Christian McCaffrey, Alvin Kamara and Ezekiel Elliott) all being signed in 2020 or before, it would obviously be somewhat unsatisfying for the Giants back to accept such terms now that the cap has spiked to $224.8MM. But the Giants could have both the advantage of the franchise tag and a robust running back market that could suppress players' values.
Barkley, 26, has already pocketed considerable cash, being a former No. 2 overall pick and having finished his fifth-year option season. But this offseason represents his best chance to cash in during a career not expected to last too much longer. Barkley should still have multiple prime years left, but backs routinely do not play past 30 in the modern game. The Giants have until March 13 to keep Barkley off the market, but their real deadline may be March 7 — the last day to apply franchise tags.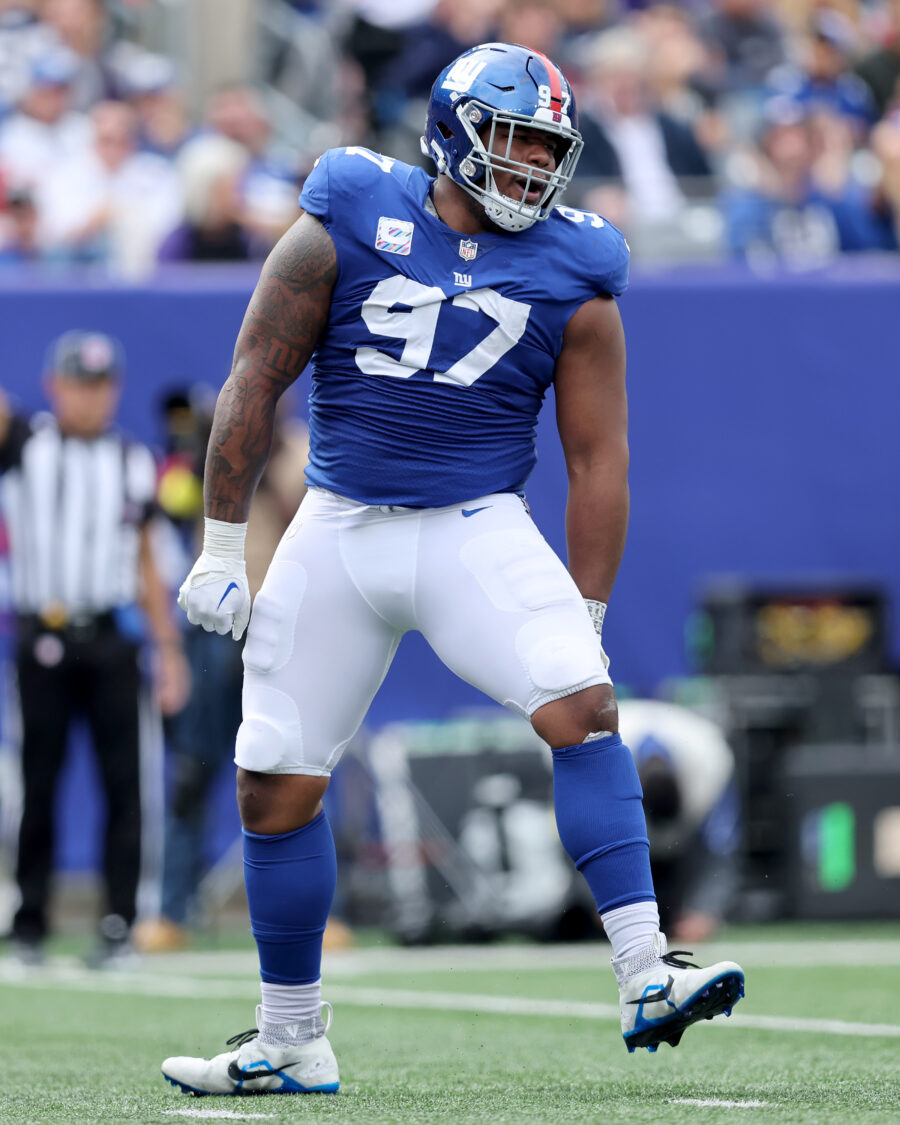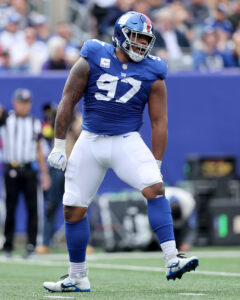 Schoen reiterated the Giants' plan to tag Daniel Jones (at a steep $32.4MM) unless an extension is reached. A $10.1MM Barkley tag would, then, only commence if Jones is extended. While the GM expressed cautious optimism extensions for Barkley and Jones will be completed, via the New York Daily News' Pat Leonard (on Twitter), the Giants are likely to go down to the wire here.
Beyond the Jones-Barkley components of this offseason, the Giants have Dexter Lawrence coming off a breakout year and heading into a contract campaign. The Giants have already begun talks with Lawrence, Schoen said (via Leonard), but the discussions look to be preliminary in nature. It is not known if the Giants want to be the team that first bridges the gap between Aaron Donald and the field at defensive tackle. The Commanders just tagged Daron Payne, but he will be part of that mix that includes Jeffery Simmons and Chris Jones, who are each in contract years.
Those contracts would stand to drive up the price for Lawrence, who is going into his fifth-year option season. But the former Clemson standout (and last piece of the Odell Beckham Jr. trade still on either the Giants or Browns) said he wants to stay in New York. The Giants would have the option of a 2024 franchise tag with Lawrence, though their 2023 tag candidates obviously take precedence.
Scrolling further down Big Blue's expanding priority list, Schoen confirmed the Giants want to keep Julian Love. The Giants will speak with Love's agent at the Combine, but a deal may not transpire until the Giants survey the market. Schoen said the team will wait to see if teams cut safeties to create a market surplus, which would affect Love's value. John Johnson will be one of the cap casualties, joining a market set to house Jessie Bates, Vonn Bell, C.J. Gardner-Johnson and Jordan Poyer, whom Schoen has close ties to from his Buffalo days. Additionally, Schoen mentioned Jihad Ward as a leadership type the Giants will not want to lose (Twitter links via Leonard). The rotational edge rusher just played out a league-minimum contract.
Follow @PFRumors