Just less than five weeks remain until the deadline for teams to apply franchise tags. The Giants have until 3pm CT on March 7 to use their tag, and barring an unlikely scenario in which both Daniel Jones and Saquon Barkley are extended before that point, one of the team's offensive cornerstones will be tagged.
Joe Schoen has been clear the team plans to retain Jones, and while the second-year GM did not waver from that stance this week at the Senior Bowl, he indicated conversations have not yet begun with the team's four-year starting quarterback. Schoen, however, confirmed (via the New York Post's Paul Schwartz) the Giants have resumed extension talks with Barkley. Schoen said he held discussions with Barkley's camp this week and will continue to do so upon returning to New York next week.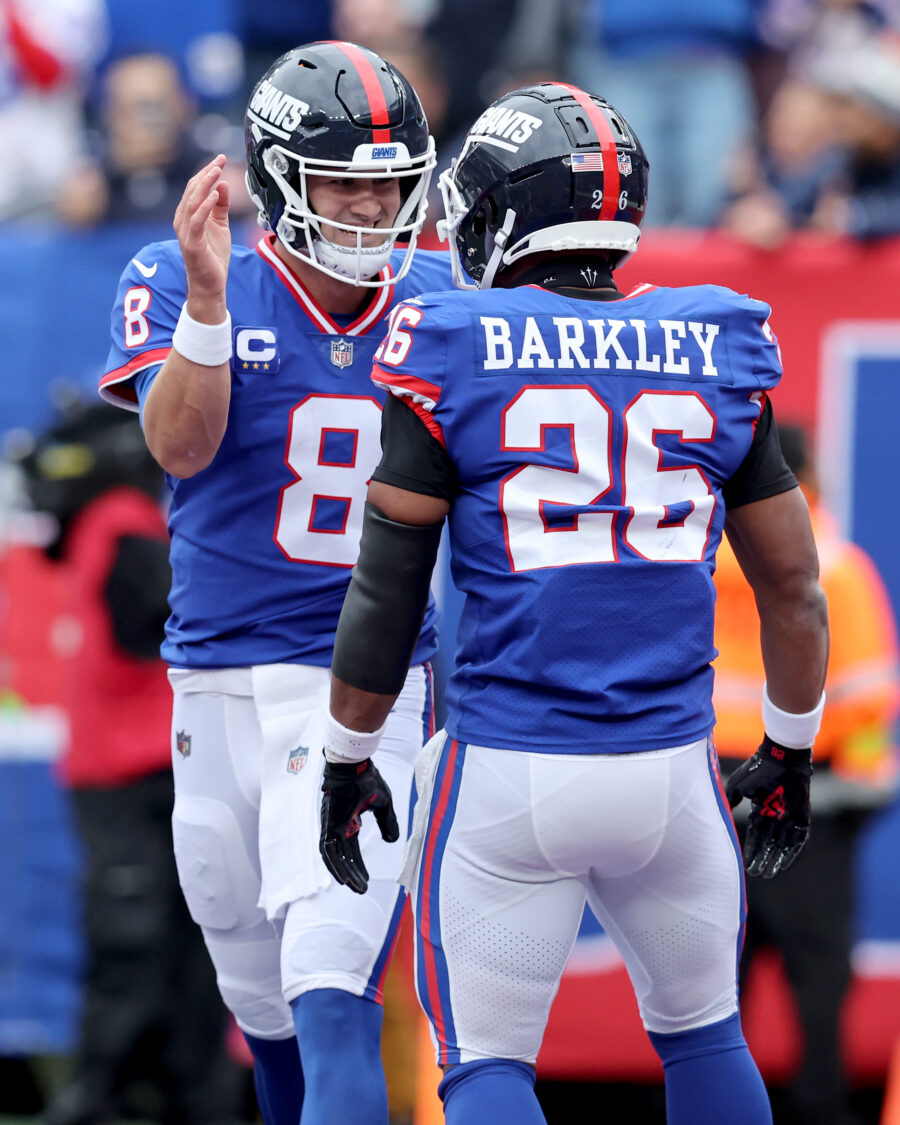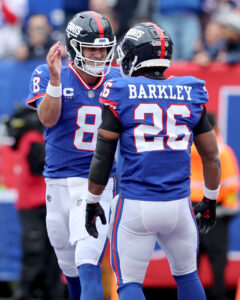 The team prioritized Barkley in talks during its November bye week, but Schoen has since indicated the sides did not come close to a deal at that point. The Giants did submit an offer — roughly $12.5MM per year — and Schwartz notes the extension proposal is believed to be for three years. Barkley's camp turned it down, seeking a contract closer to the running back ceiling. Though, Barkley said last month he was not looking to reset the running back market. Considering Barkley's value to the Giants and Christian McCaffrey's market-topping pact ($16MM AAV) being signed in April 2020, Barkley pushing for a comparable deal makes sense. But the Giants do not appear inclined to go that high.
The Giants should not be expected to move much further north of the $12.5MM-range offer, Schwartz adds, but the prospect of a Barkley tag is cloudy. The Giants will not want a $10.1MM running back cap number on its payroll, per Schwartz, but ESPN.com's Jordan Raanan notes the team would prefer to knock a Jones contract out and save the tag for Barkley. The latter course here would be the best way for the Giants to manage their funds while ensuring both Jones and Barkley return. A Jones tag would cost $32.42MM, thus comprising much of Big Blue's cap space.
Maligned for years, Jones is now the team's priority. He will be set to become the first quarterback in the fifth-year option era to re-sign with a team — via a long-term deal or the tag — after it declined his option. The Giants could have pushed Jones' rookie contract out to 2023 by exercising the $22.4MM option. Instead, they are likely looking at a deal beyond the $30MM-per-year point. The Giants should be expected to value Jones in the $35MM-per-year range, via Schwartz. Although Jones' late-season value rise can be partially attributed to the Vikings' woeful defense, the Giants have turned around on the Dave Gettleman-era draftee.
"We want Daniel back," Schoen said. "We haven't started conversations with his people yet. Once we get into it in terms of years, contract structure, finances, I'm not really sure where they're gonna be, what they're asking for, we're still working on where we'd want to start so until we get into the actual negotiations I really won't have a good sense for years, money."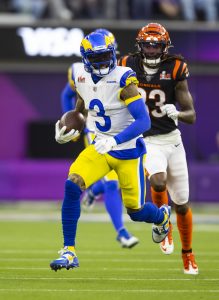 Barkley is certainly better at his position than Jones is at his, but quarterback value obviously dwarfs the importance of backfield stalwarts. The Giants also have other needs, including potentially multiple wide receiver additions. The draft will be an avenue for New York here, but Fox Sports' Jay Glazer expects the team to pursue wideouts in free agency (video link).
Darius Slayton's contract expires in March, and while the Giants have exclusive negotiating rights with the former fifth-round pick, the new regime figures to also explore the market. This free agency class does not profile as a particularly enticing receiver lot, but complementary-type targets will be available. Jakobi Meyers, DJ Chark, Allen Lazard and JuJu Smith-Schuster represent the top contingent of mid-20-somethings on track for free agency. Parris Campbell brings an extensive injury history, but the ex-Colts second-rounder surpassed 600 receiving yards for a bad offense this season.
Monitoring a Giants-Odell Beckham Jr. pursuit will be necessary as well. Beckham made his initial NFL team his first visit in December, and though the OBJ sweepstakes did not produce a deal, the Cowboys and Rams are likely to dive back into this market. Beckham turned 30 in November and missed the season, but he remains close to ex-Giants teammates Barkley and Sterling Shepard (the latter is also a UFA-to-be). The Giants passed on adding receivers via trade before the deadline, but despite Isaiah Hodgins' stretch-run production, this remains a glaring need. The team also has second-round pick Wan'Dale Robinson rehabbing an ACL tear.
Follow @PFRumors