Odell Beckham Jr.'s free agency sweepstakes ended up producing nothing. The long-rumored Cowboys late-season signing did not happen, with injury concerns and the price tag scuttling an agreement.
The eight-year veteran sitting out this season, as opposed to attempting to score a multiyear deal at a late juncture and thus passing on a March free agency bid, made more sense as he finished up rehab from his second ACL tear. Beckham should now generate more interest on the market, after his Super Bowl LVI knee injury hijacked his 2022 free agency bid.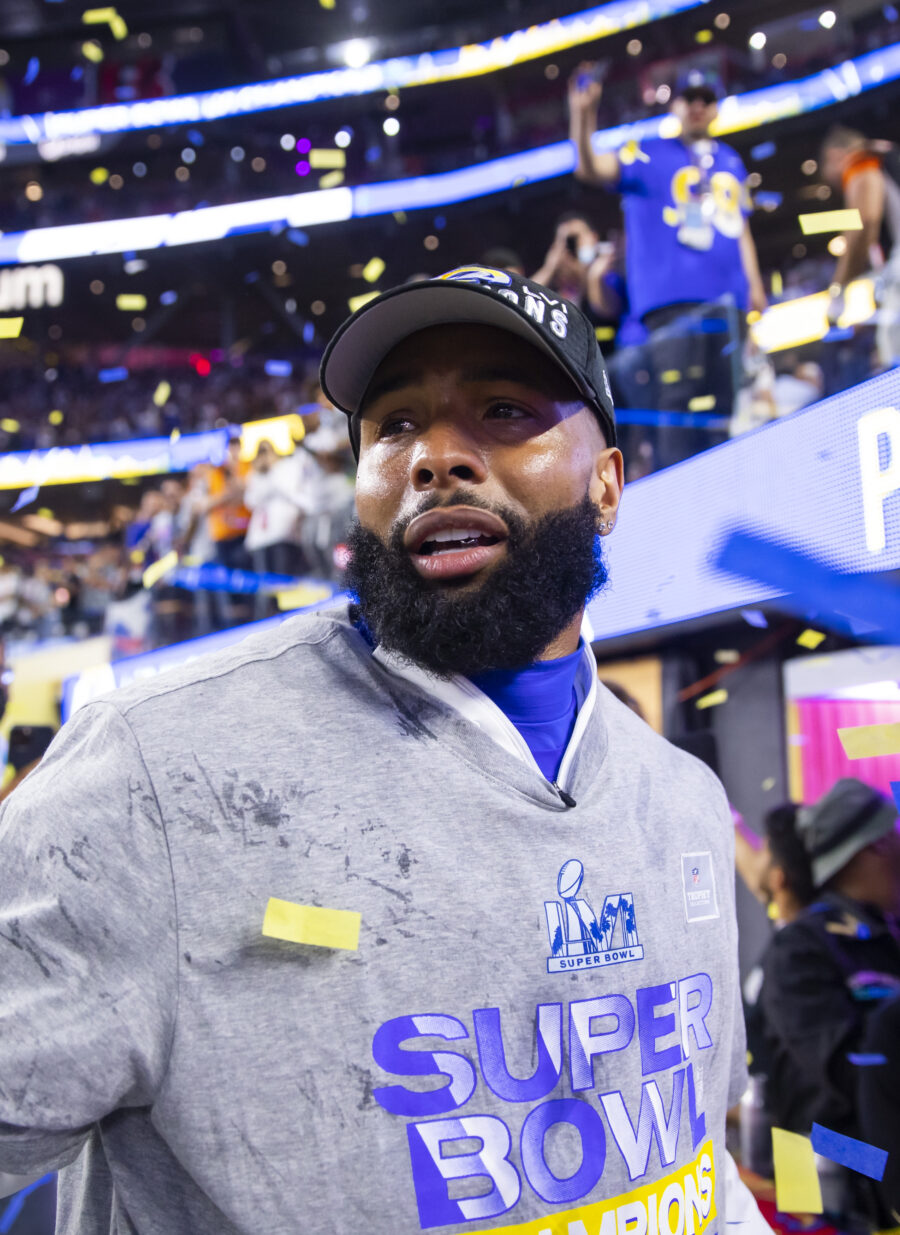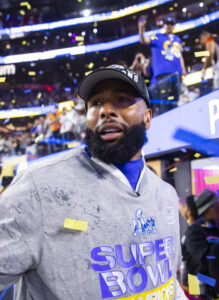 Two familiar teams should be expected back in the mix. The Cowboys will resume talks with Beckham in free agency, Jerry and Stephen Jones said Wednesday (via the Fort Worth Star-Telegram's Clarence Hill), while The Athletic's Jourdan Rodrigue notes the Rams will likely pursue their 2021 starter as well (subscription required).
Jerry Jones took the wheel of the latest Beckham hype train, but after the parties' visit, the presumed signing did not take place. Beckham hoped to catch on with a team, finish up his recovery and learn an offense ahead of a playoffs-only docket. Jones sought a player capable of contributing down the stretch in the regular season, and some leaks from Beckham's Cowboys visit revealed the team did not believe the marquee wideout would have been able to meet that deadline. The Cowboys ended up adding T.Y. Hilton, but he is not under contract for 2023. While Jones moved the goalposts a bit and continued to indicate the team was in talks with OBJ despite the veteran pass catcher's playoffs-only push, this storyline stopped before Christmas.
Both the Cowboys and Rams featured close Beckham ties last year. For months, the Rams appeared to have the inside track to re-sign OBJ. Each of the Rams' power brokers confirmed they were negotiating, but Beckham ended up balking at an incentive-laden Los Angeles offer. Sean McVay indicated the team would make a better offer, but his team fell out of contention and was not in position to woo Beckham any longer. With McVay confirmed to coach a seventh Rams season, the team should be primed to investigate a Beckham move again.
While Rodrigue cautions the Rams probably will not be too aggressive for Beckham, his market value took a hit because of the season off. Beckham turned 30 in November, has not played since Super Bowl LVI and has sustained two ACL tears since November 2020. Although OBJ's hot start to the Rams-Bengals matchup would have vaulted him in position to cash in big in March 2022, the second tear scrapped that reality. It will be interesting to see how teams approach him this year, especially considering a potentially weak receiver market awaits. As of now, Beckham will join the likes of JuJu Smith-Schuster, Allen Lazard, Jakobi Meyers and DJ Chark in free agency.
Follow @PFRumors