The Giants' situation with two of this year's top free agents may be evolving. After the team held Saquon Barkley negotiations during its bye week and did not discuss a deal with Daniel Jones, the two offensive pillars may have flipped in priority.
Second-year GM Joe Schoen was more declarative regarding a desire to retain Jones than Barkley, citing positional value. Despite Barkley's two Pro Bowls, retaining Jones looks to be Big Blue's top task.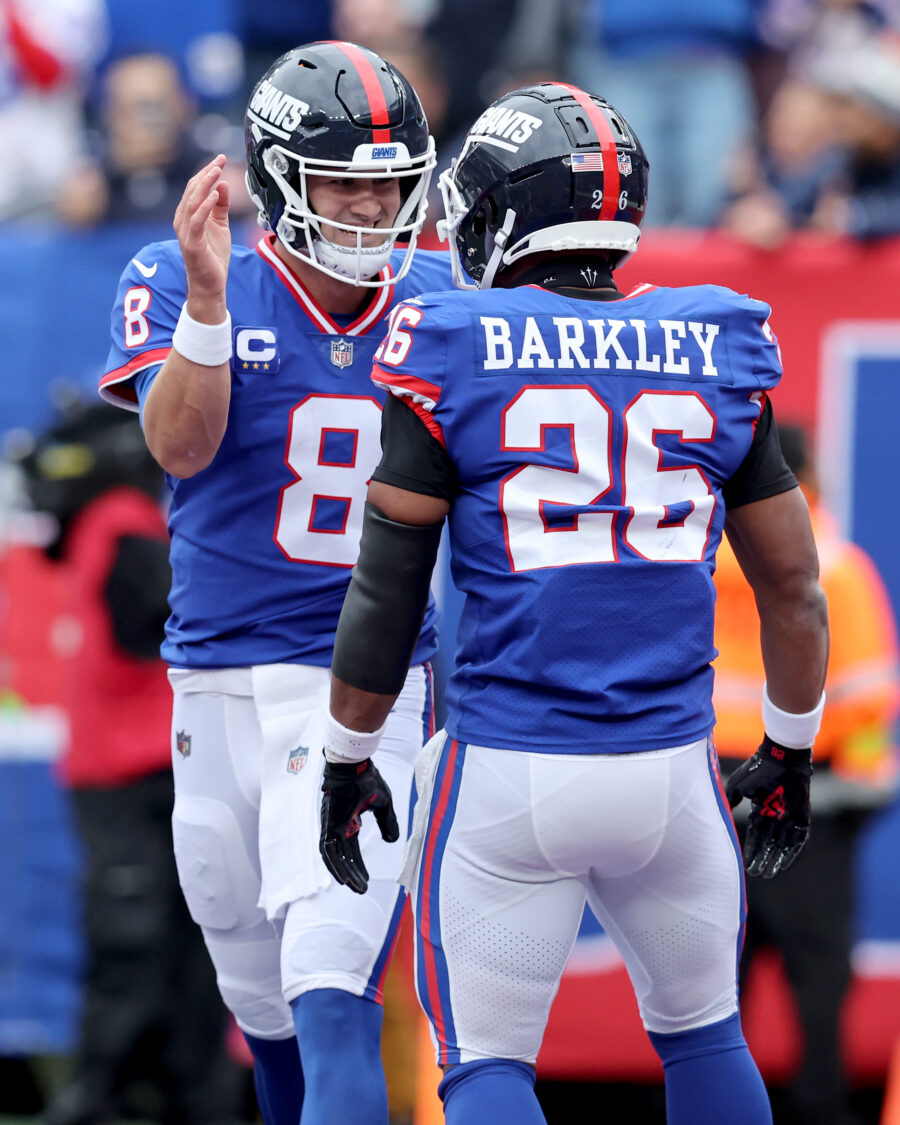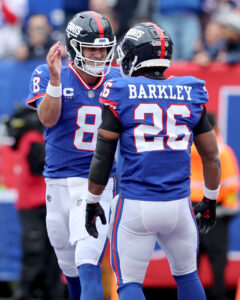 "We'd like Daniel to be here. He said it [Sunday]; there is a business side to it. But we feel like Daniel played well this season," Schoen said, via ESPN.com's Jordan Raanan. "He's done everything we've asked him to. … We would like to have Daniel Jones back.
"We're happy Daniel is going to be here. Hopefully we can get something done with his representatives. That would be the goal, to build a team around him where he could lead us to win a Super Bowl. It takes two. Both sides are going to have that conversation," Schoen said. "We haven't crossed that bridge yet. There are tools at our disposal."
Jones, 25, enhanced his value considerably this season by piloting the Giants to their first playoff win in 11 years. A Jones agreement will make a bit of transactions history. No quarterback whose team passed on his fifth-year option — which the Giants did in May 2022 — has re-signed with that franchise. It is certainly looking like Jones will be back, and Schoen's comments point to the four-year quarterback starter being the potential tag candidate over the former Offensive Rookie of the Year.
Schoen mentioning the tools at the team's disposal comes nearly three months after he floated the franchise tag as a weapon to retain Barkley. The running back tag is expected to come in at around $10MM, while the nonexclusive quarterback tag is projected to check in at approximately $32MM. Tagging Jones, who fared well in the Giants' wild-card win before struggling against the Eagles, would take a significant bite into the Giants' free agency dollars.
The Giants are projected to hold just less than $55MM in cap space — third-most in the league. A Barkley tag, conversely, would allow for increased flexibility without venturing to restructures. Barkley's bounce-back season notwithstanding, the Giants could be prepared to let him test free agency. The team also has Dexter Lawrence on track to land a deal likely north of $20MM per year, which likely factors into their Barkley plans as well.
"Listen, Saquon's done everything we've asked him to do and he's a good football player," Schoen said. "Again, the positional value, we'll get into how we want to build this team and allocate our resources. That is what it comes down to. Again, he's a good football player. He was durable for this year. He played well and, again, he's a guy we would like to have back."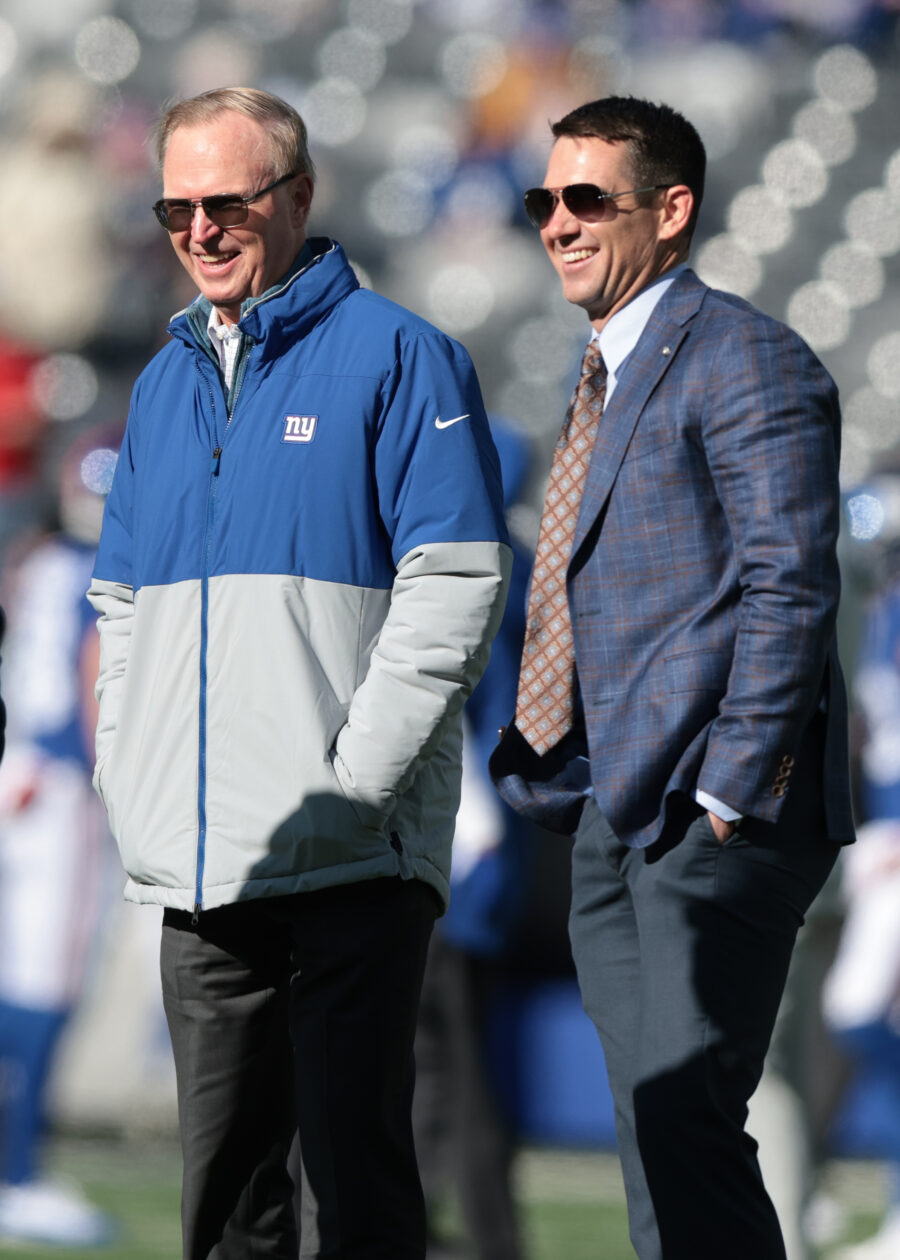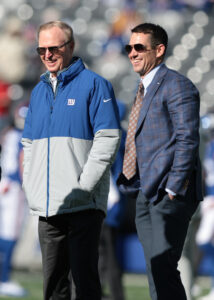 Barkley, 25, said Sunday he was not pushing to reset the running back market. Doing so would not be an entirely unreasonable ask, given Barkley's value to the Giants and Christian McCaffrey's $16MM-per-year deal having been signed nearly three years ago. But Barkley turned down a deal in the $12MM-AAV range in November. Schoen confirmed a midseason report indicating the sides were not close on terms, and Fox Sports' Ralph Vacchiano notes (via Twitter) Barkley's ask is in the McCaffrey range.
With the tag still low for backs, Vacchiano adds the team is unlikely to move much higher than the $12MM range — effectively the running back second tier — ahead of free agency (Twitter link). This could create a fascinating market bid for Barkley, who would be one of the most talented backs to ever reach free agency. The five-year starter totaled 1,650 yards and 10 touchdowns in 16 games, recovering from the injuries that plagued him from 2019-21. Barkley mentioned his injury past when assessing his value, and while he wants to stay, he would be a coveted player come March.
However, this year's running back market will be crowded. A glut of backs including most of the following contingent — Kareem Hunt, Miles Sanders, David Montgomery, Jamaal Williams, Devin Singletary Damien Harris — stands to be available. The Raiders and Cowboys have been mentioned as candidates to tag their top backs — Josh Jacobs and Tony Pollard — so it would be interesting to see these two valued via the tag and Barkley be allowed to talk with other teams. The Raiders and Cowboys, however, do not have their starting quarterback on an expiring contract. Jones' solid season looks to have changed the Giants' plans.
Tagging the quarterback and attempting to re-sign the running back is the opposite of how the Titans played their similar situation in 2020, when they cuffed Derrick Henry and re-signed Ryan Tannehill shortly before the market opened. The Giants are expected to talk with Jones until the new league year begins, per Raanan, who categorizes the quarterback as the team's top priority. Teams have until March 7 to use their franchise tags.
Follow @PFRumors