Saquon Barkley's comeback season features the former Offensive Rookie of the Year sitting second in rushing yards as the Giants hit their bye week. The injury-prone running back has worked his way back onto the extension radar, and the Giants' new regime appears onboard with a second Barkley contract.
After listening on Barkley trade interest this offseason, Giants GM Joe Schoen has spoken to the fifth-year running back about an extension.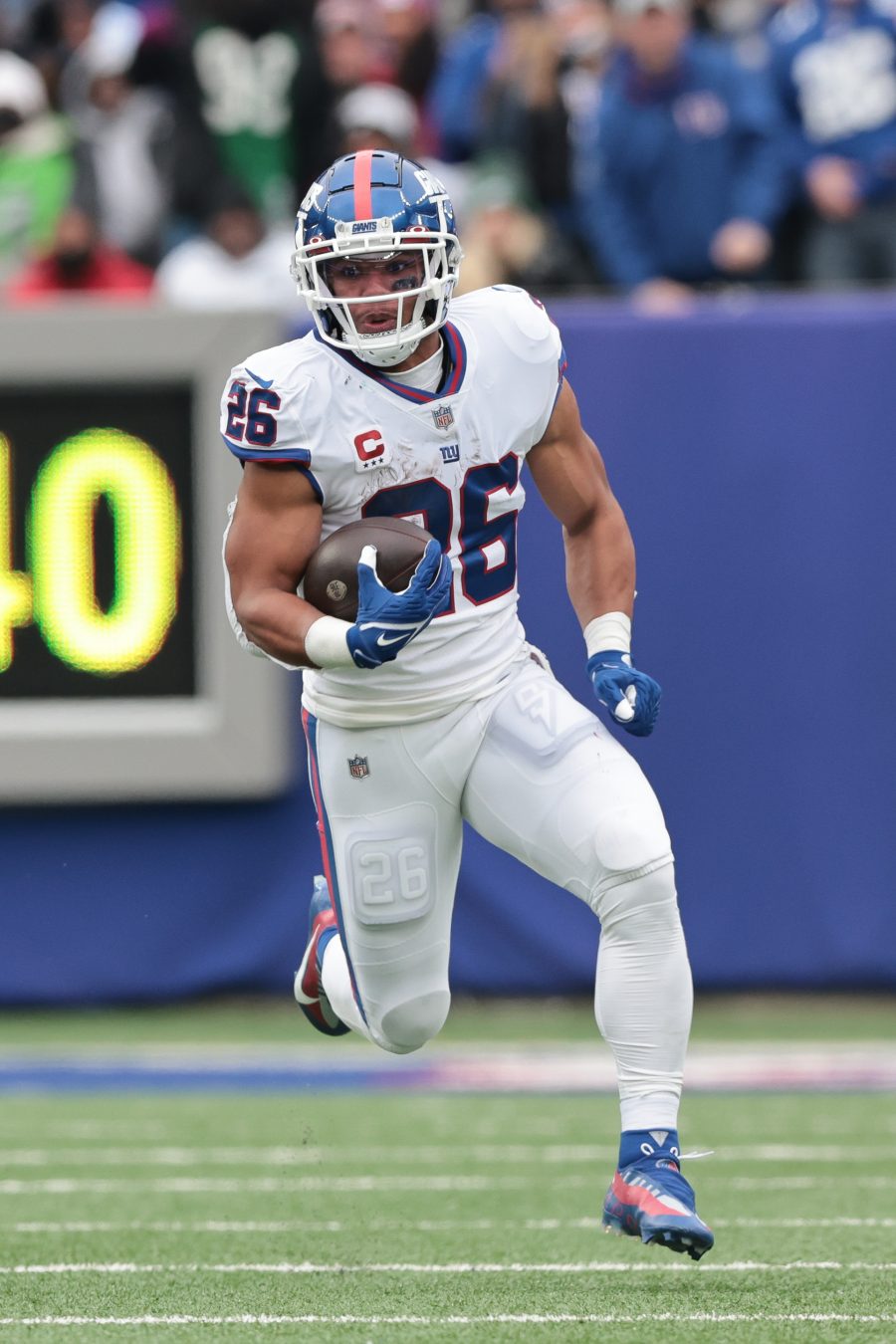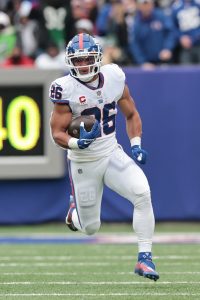 "Saquon and I have a great relationship. I told him I'd like him to be here, and I think he's in the same boat," Schoen said during an appearance on WFAN's Tiki & Tierney. "We'll see if we can work something out here at some point.
"He's a guy we're gonna do our due diligence on. We'd like to keep him around here. We can get into the contract extension talks … decide a value for the player, where we see him and why, and then knowing we have the franchise tag as a tool in the toolbox."
A Barkley extension emerged as a possibility last year, when the regime that drafted him was still at the controls, but died down after the Penn State product went down with an early-season ankle injury. Barkley did not establish much momentum in the weeks that followed, though just about no Giant did in a miserable finish to the 2021 campaign, and no extension buzz surfaced this offseason. Barkley, 25, was more closely connected to being moved.
We explored the prospect of a Barkley extension in September, but now that the former No. 2 overall pick has submitted more evidence of being back to his pre-ACL-tear version, the floor for an extension looks to have risen. Barkley sits second behind Nick Chubb in rushing yards (779) and ranks behind only Tyreek Hill in scrimmage yards (986). Then again, the running back market has not moved in a while. Christian McCaffrey, Alvin Kamara and Ezekiel Elliott still reside atop this position group, AAV-wise, on deals from 2020 (CMC, Kamara) and 2019 (Zeke). Those big-money extensions — at or north of $15MM per year — have generated mixed returns as well.
Barkley's value to the Giants, a stalled running back market, a crowded backfield class headed toward free agency and the salary cap disparity between 2020 ($198.2MM) and 2023 (perhaps north of $220MM) complicate a potential deal. So does Barkley's injury history, which hovers over the rest of the dynamic back's season as well. But if Schoen is correct in noting Barkley wants to stay in New York as well, the process could be easier.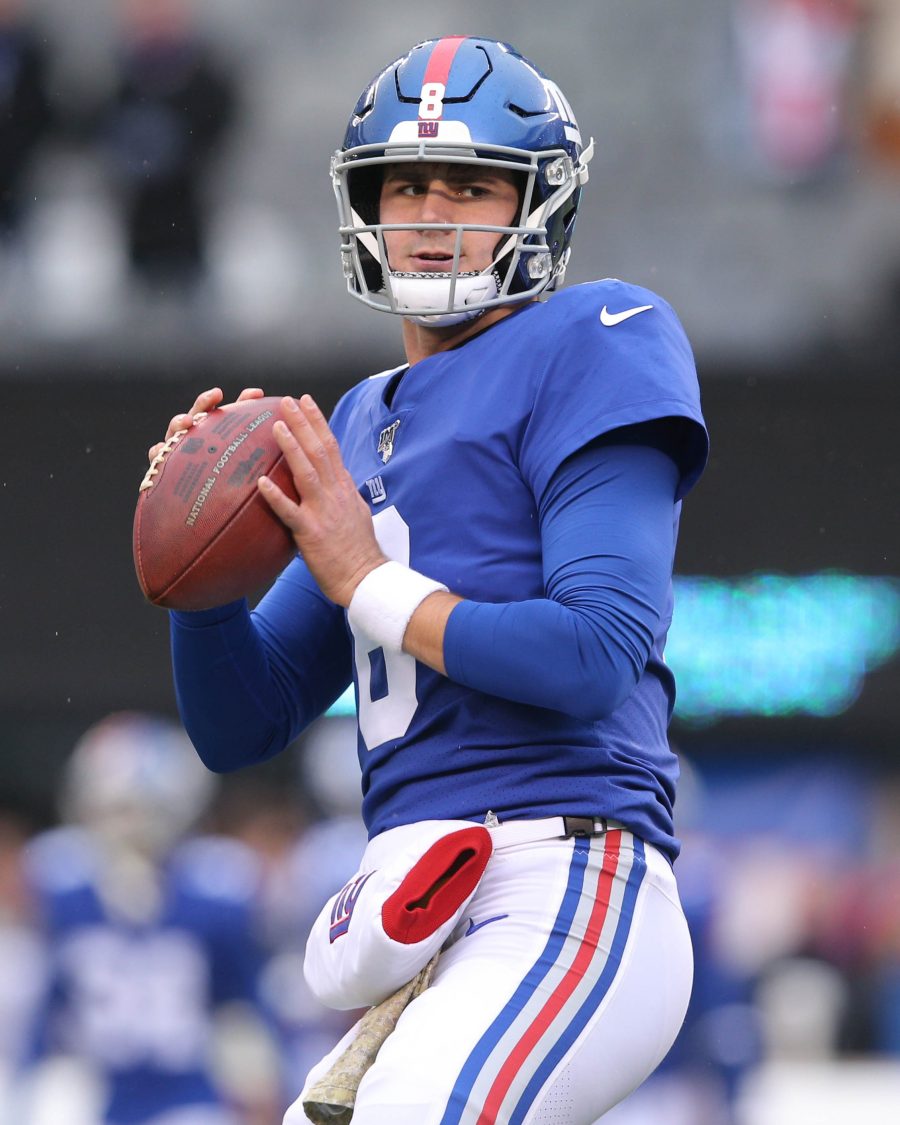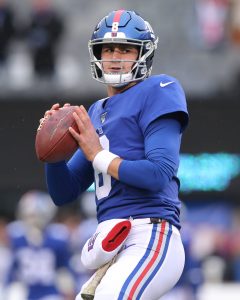 If the Giants were to tag Barkley, it would not be too expensive. Last year, the running back tag came in at just $9.57MM. After battling through cap trouble this offseason, Big Blue's new regime is projected to have at least $60MM in funds next year. Barkley is playing on a $7.23MM fifth-year option, but unlike most running backs, he came into the league with a monster payday. With the fifth-year option added to his bank account, Barkley will move beyond $38MM in career earnings at season's end.
Daniel Jones' status could conceivably interfere with a Barkley tag, however. While both the franchise and transition tags are available to teams, only one can be used per offseason. Jones has been mentioned as a candidate for the seldom-used transition tag, which locks in a lesser amount but gives other teams more flexibility to negotiate with the player. Schoen said (via The Athletic's Dan Duggan) the fourth-year quarterback is still being evaluated. A QB transition tag, projected at roughly $28MM, would be much more expensive than a running back franchise tag.
Jones' improved play, with a bottom-tier receiving corps, further stands to complicate the Giants' 2023 offseason. While Schoen is open to negotiating with players this week, Duggan adds, he does not wish to do so once the Giants' bye wraps. That would table the Barkley and Jones matters to January. Two players who looked to be on the way out with the organization are suddenly back in the long-term picture, injecting more intrigue into the surprising team's status.
Follow @PFRumors