The Giants and quarterback Daniel Jones did not engage in extension discussions prior to GM Joe Schoen's self-imposed Week 10 deadline to talk contract, as Jordan Raanan of ESPN.com writes. So, as expected, the contract situations of Jones and running back Saquon Barkley — both of whom are eligible for unrestricted free agency in March — will be atop Schoen's agenda this offseason.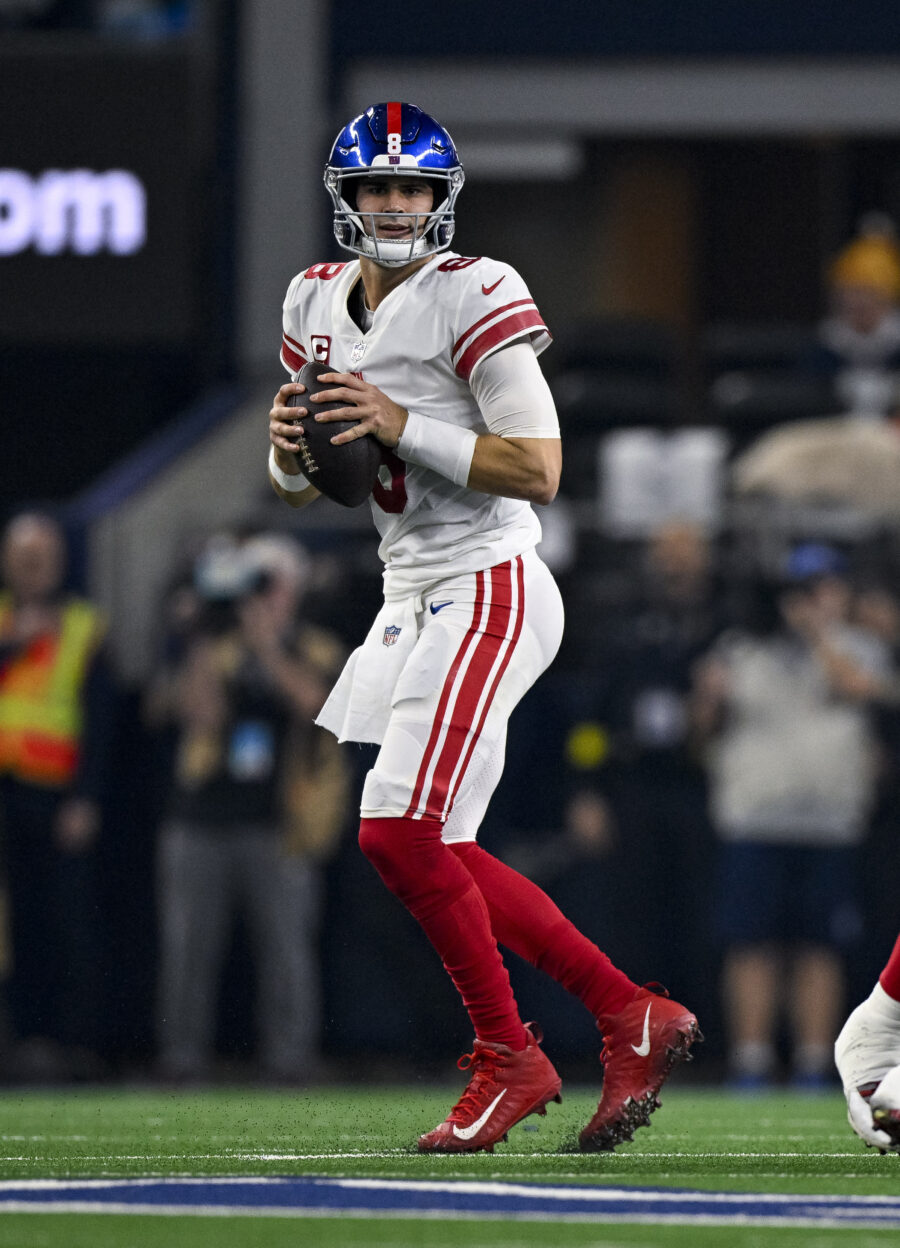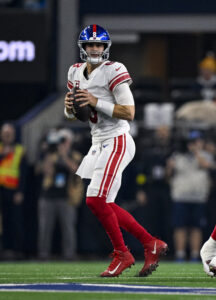 Interestingly, Schoen did engage in extension negotiations with Barkley and defensive back Julian Love during New York's Week 9 bye, and while those conversations did not lead to a new deal for either player, it is notable that Giants brass did not at least check in with Jones' camp. That is especially true in light of September reports that Schoen and first-year head coach Brian Daboll harbored "major concerns" about Jones' viability as a long-term option.
Since those earlier reports, New York has gone 6-4, and Jones has performed much better under Daboll than he did during his first three years in the league. Still, as Raanan acknowledges, there is a difference between being a legitimate NFL starter and being a franchise cornerstone, and it is unclear if Jones' improved play in 2022 has been enough to convince the team that he is worthy of a lengthy accord.
Indeed, Jones has not played especially well over the last two games, both of which resulted in losses that have threatened to sour a pleasantly-surprising season. On the other hand, his 58.5 QBR — supported by a 10:4 TD:INT ratio and 64.6% completion percentage — is the 10th-best mark in the NFL. He has already set career-highs with 451 rushing yards and four rushing scores, and he has compiled those numbers on a strong 5.7 YPC rate. He has also led four fourth-quarter comebacks this season, and the team's dearth of receiving talent has made his work more impressive.
One NFC general manager tells Raanan that the Giants' best option would be to re-sign Jones this offseason, but a different NFC exec says he does not see Jones as a franchise player. Yet another NFC exec sees Jones as a bridge option and believes a one-year, $15MM-$20MM deal would make the most sense for the Giants. However, former GM Mike Tannenbaum thinks Jones is an "ascending player" who can reasonably expect a multi-year deal worth ~$25MM/year, especially given the supply-and-demand dynamics of the QB market that benefit even flawed signal-callers.
Whether Schoen is willing to pay Jones that type of money remains to be seen, and his decision may be impacted (to some degree) by Barkley's situation. Former NFL agent Joel Corry projects the franchise tag for RBs to come in at roughly $10.1MM, which is a better number than the ~$12MM projections that have been floated and which is much more appealing than the projected ~$31.5MM franchise tag figure for QBs (via Dan Duggan of The Athletic on Twitter).
That said, the Giants are reportedly willing to pony up a top-of-the-market contract for Barkley, and Ryan Dunleavy of the New York Post says talks between player and team were encouraging. Perhaps a multi-year contract for Barkley — which will allow the team to smooth out his 2023 cap hit — coupled with a tag for Jones will be the most satisfactory result for all parties involved.
Follow @PFRumors