This year's wide receiver trade market included Jerry Jeudy, but the Broncos backed away from trading him. They instead unloaded Bradley Chubb for first- and fourth-round picks, along with Chase Edmonds. But teams showed interest in Jeudy, a former first-rounder.
Denver is believed to have wanted a second-rounder for Jeudy, Dan Duggan of The Athletic notes (subscription required). Broncos GM George Paton said several calls came in for Jeudy and the team's other wide receivers, but the team — which has each of its top three wideouts under contract beyond 2022 — stood down. The Chubb market picked up considerably ahead of the deadline, but the Broncos had been leaning toward keeping Jeudy for a few days before NFL trading ceased.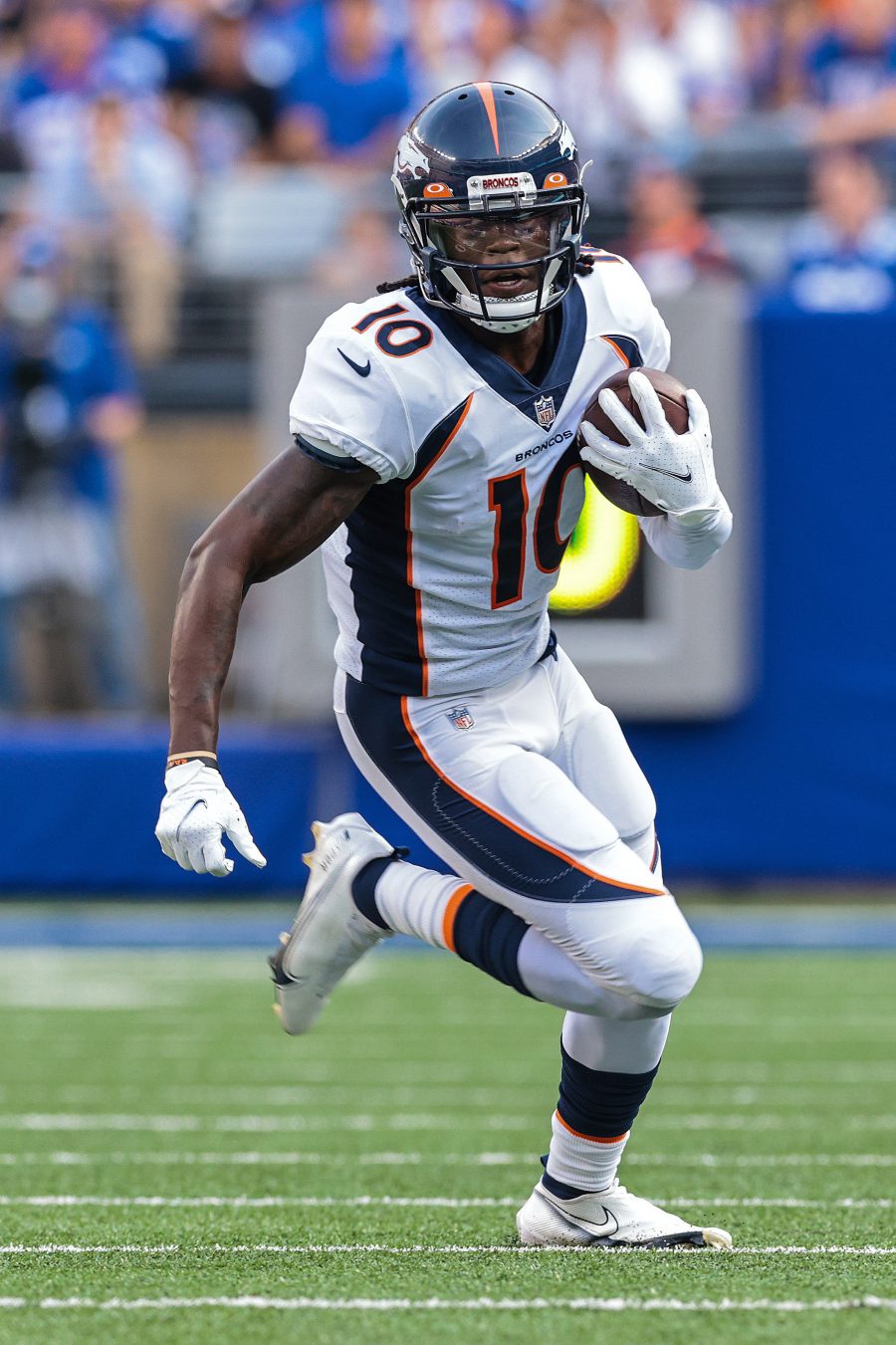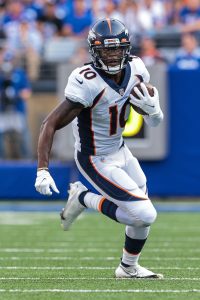 "We received a number of calls on our receivers, some other positions," Paton said. "We wanted to keep our young, talented receivers. We started to get some rhythm in the last game vs. Jacksonville. We just feel good with where we're going. We're trending in the right direction with Jerry and [KJ] Hamler and Courtland [Sutton]. We didn't want to break that up. I think we have a good thing going. We're in it to win it moving forward, and so we kept all of our receivers."
Rumored to be interested, the Giants indeed called the Broncos on Jeudy, Ralph Vacchiano of Fox Sports adds. Addressing his team's need at receiver, Giants GM Joe Schoen said "the price point just didn't work out," citing a desire to protect future draft picks. The Giants were interested in Jeudy and Brandin Cooks, though the latter's big 2023 salary ($18MM) interrupted every team's talks with the Texans, but were viewed as unlikely to part with more than a Day 3 pick for a wideout. Chase Claypool ended up being the only receiver — at least, among those eligible to play in 2022 — moved at the deadline, going from Pittsburgh to Chicago for a Round 2 choice.
The Broncos' previous regime drafted Jeudy 15th overall. The Alabama alum (30 catches, 449 yards, three touchdowns in 2022) is on pace for a career-high receiving total, but he has also enjoyed an inconsistent career and has struggled with drops. Jeudy, 23, has four this season; Sutton has five. Coupled with Russell Wilson's struggles assimilating in Nathaniel Hackett's offense, the Broncos have run into rampant issues on that side of the ball.
Still, Denver moving forward with Jeudy makes sense. He is tied to his rookie contract through 2023, with a to-be-determined fifth-year option allowing the deal to be extended through 2024. While the Broncos have not lived up to offseason expectations, a true fire sale did not make much sense — especially at receiver. The team could finetune this group next year, but as of now, Wilson's top four wideouts — Sutton, Jeudy, Hamler and Tim Patrick — are all under contract in 2023.
The Giants have a far less certain receiving corps — both this year and next. They traded Kadarius Toney to the Chiefs and have lost Sterling Shepard for the season. Kenny Golladay has missed much of this year with an MCL sprain, while Darius Slayton only recently re-emerged from Brian Daboll's doghouse. Shepard and Slayton are on expiring contracts, with Golladay a certain 2023 cap casualty. With Wan'Dale Robinson about the lone guaranteed receiving cog to be part of next year's Giants, this will be a major offseason need.
Follow @PFRumors