It appears the Giants and Daniel Jones have finally begun their negotiations, following a delayed start caused by the quarterback's late agency switch. Jones' new agents are setting a high bar and have some deadline-driven leverage to use.
The $45MM-per-year number that emerged earlier this week appears in step with the Jones camp's asking price. The fifth-year passer views his value as past $40MM AAV, Ralph Vacchiano of Fox Sports notes. As could be expected, the Giants are hoping a deal will check in lower. The team wants this deal to be closed at around $35MM per year.
[RELATED: 2023 NFL Franchise Tag Candidates]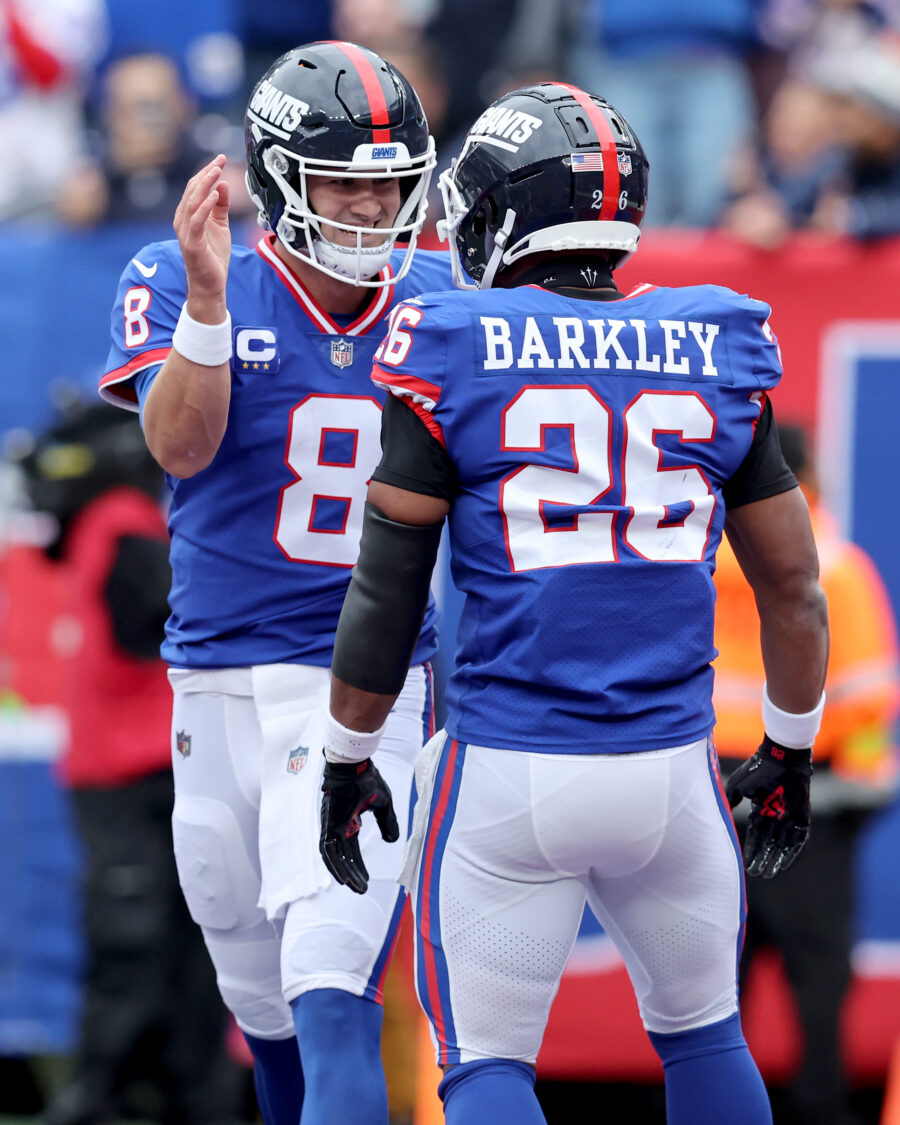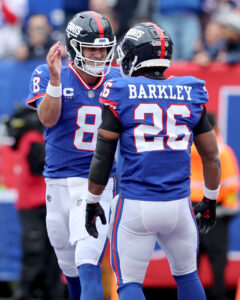 The latter number has been circulated as well, with the Giants having hoped Jones' asking price would not top that $35MM-AAV figure. Jones' camp can compare prices to other QBs, but it appears a near-certainty he will not have the chance to explore free agency. Although the Giants do not look to be considering the $45MM-plus exclusive franchise tag for Jones, they will apply the non-exclusive tag ($32.4MM) if no agreement is reached by March 7 — when the window for tagging players closes. That would affect the Giants' plans with Saquon Barkley, but Jones' reps can use the threat of that cap-clogging QB tag as leverage against the team.
A post-contract-year price hike aside, this process could still have a happy ending (albeit an expensive one) for the Giants. Both camps view a Jones deal before the March 7 deadline as likely, Vacchiano adds, but this business could go down to the wire. The longer Jones is not tagged, the closer Barkley comes to hitting the open market.
It would be an interesting foray for Barkley, as a buyer's market awaits this year's glut of UFA-to-be running backs. The former No. 2 overall pick's talent cannot exactly be questioned, especially after his bounce-back year, but the franchise tag price ($10.1MM) and flooded market could depress his value. Josh Jacobs and Tony Pollard are the only other backs connected to the franchise tag, and while those players being cuffed would stand to benefit Barkley most, the prospect of Miles Sanders, Kareem Hunt, Jamaal Williams, David Montgomery, Devin Singletary, D'Onta Foreman and Damien Harris all hitting the market offers teams cheaper alternatives to the five-year Giant. This could push Barkley back to the Giants' offer.
New York offered Barkley an extension in the $12.5MM-per-year range, and though a $14MM-AAV pact has also come out, no report of that number being offered has emerged yet. With Ezekiel Elliott close to taking a pay cut or being cut, the 2023 season may feature only two backs — Christian McCaffrey and Alvin Kamara — tied to $15MM-per-year contracts. No ball-carrier sits between $13-$15MM. Some familiar with GM Joe Schoen do not believe he would want to venture into the $14MM range, per Vacchiano. Though, if the Giants already offered $12.5MM, such a leap (without knowing the guarantee structure) is not hard to imagine. The Giants have been talking with Barkley longer than Jones, negotiating with the former Offensive Rookie of the Year in the fall and starting again in late January.
Jones, 25, has rocketed out of the QB no-man's land position — the $15-$30MM-per-year range — and into another gap. No passers are currently tied to a deal between $35MM and $40MM per annum. The notion of the Giants bailing and looking into one of this year's cheaper QB options has not surfaced. It would be interesting to see if a true hardball effort by Jones' camp would lead to the team floating such a plan.
Follow @PFRumors