This will not qualify as particularly surprising news, but the Falcons have named Marcus Mariota their starting quarterback. On the first day of training camp earlier this week, quarterbacks coach Charles London confirmed that Mariota will serve as Atlanta's QB1, while third-round rookie Desmond Ridder will begin his pro career as Mariota's backup.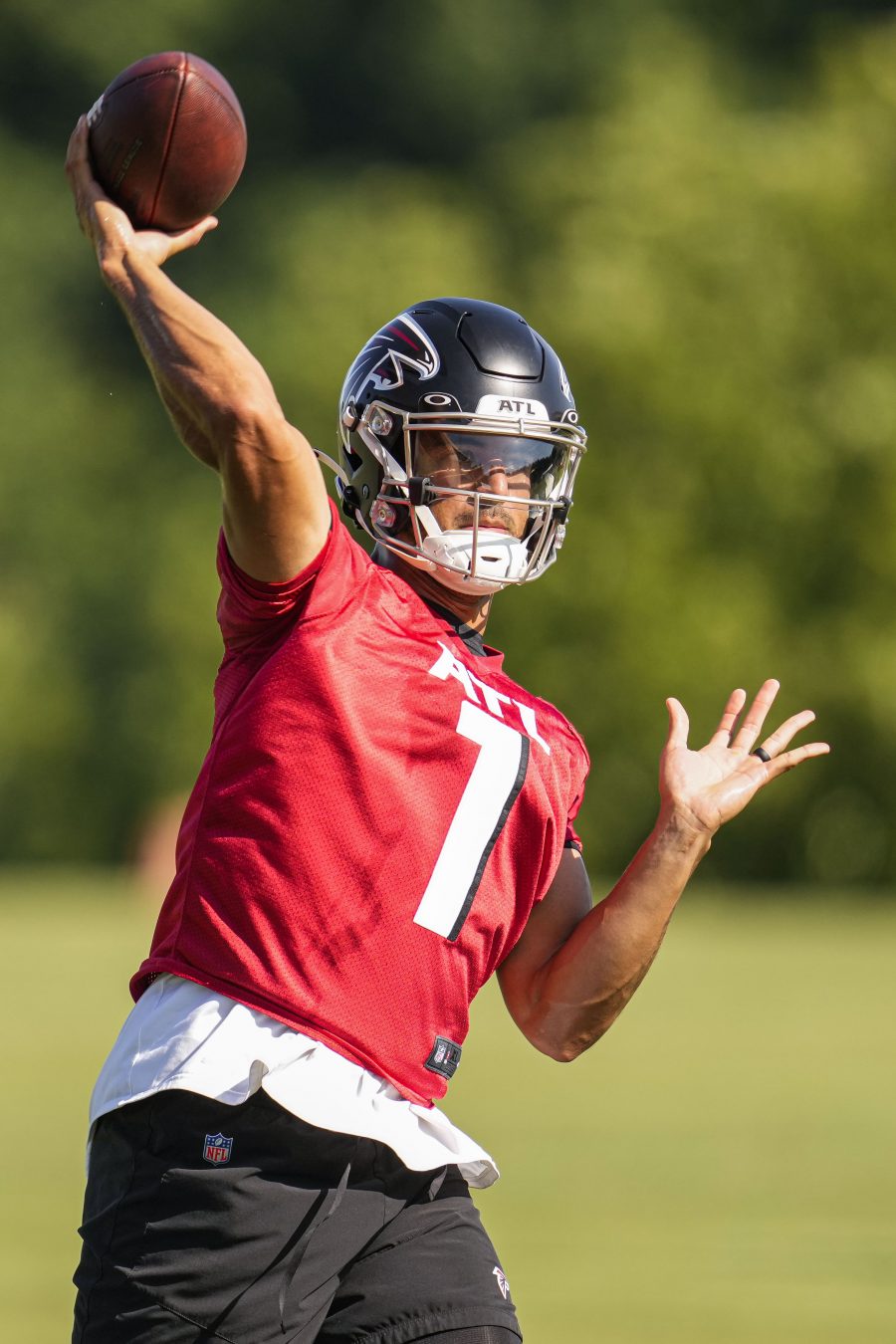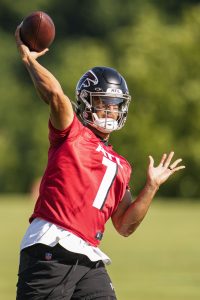 "Obviously, we've got a plan for each of them," London said. "Marcus is the starter. That's how we're going into this thing" (via Josh Kendall of The Athletic (subscription required)).
Mariota, the No. 2 overall pick of the Titans in the 2015 draft, showed some promise during his five years in Tennessee, including a 2016 campaign in which he threw for 26 TDs against nine interceptions and rushed for 349 yards and a pair of scores. But Ryan Tannehill supplanted Mariota as the Titans' starter midway through the 2019 season, and Mariota has spent the last two years with the Raiders as Derek Carr's backup.
During that time, he saw extended action in only one game, a Week 15 contest in 2020 in which he completed 17 of 28 passes for 226 yards, including a touchdown and an interception, and rushed nine times for 88 yards and a score. That performance was enough to generate trade interest the following offseason, but the structure of Mariota's contract prevented a deal from being consummated. He ultimately remained with Las Vegas on a reworked pact, and he wound up throwing just two passes in 2021 (though he was occasionally brought in on special packages and rushed 13 times for 87 yards and a TD).
After trading franchise icon Matt Ryan to the Colts in March, the Falcons signed Mariota to a two-year, $18.75MM contract. Even after that signing, the club was said to be considering using its No. 8 overall pick on a collegiate passer, though Atlanta chose to wait until the third round to select a QB. Ridder completed just under 65% of his passes for 30 TDs and eight picks in 2021 — a season in which he took Cincinnati to the College Football Playoff — and has the chance to become the long-term answer for Atlanta under center.
He may be working with the second team as he acclimates to the NFL, but he will be getting plenty of reps. We heard last month that the Falcons would be deploying Feleipe Franks, the only other quarterback on the roster, in more of a hybrid role, and Kendall confirmed that Franks will practice as a tight end for most of camp.