Like many teams around the league, the Giants have already made a number of cuts ahead of Tuesday's deadline for 53-man rosters to be finalized. Per a team announcement, running back James Robinson is among the players who have been let go.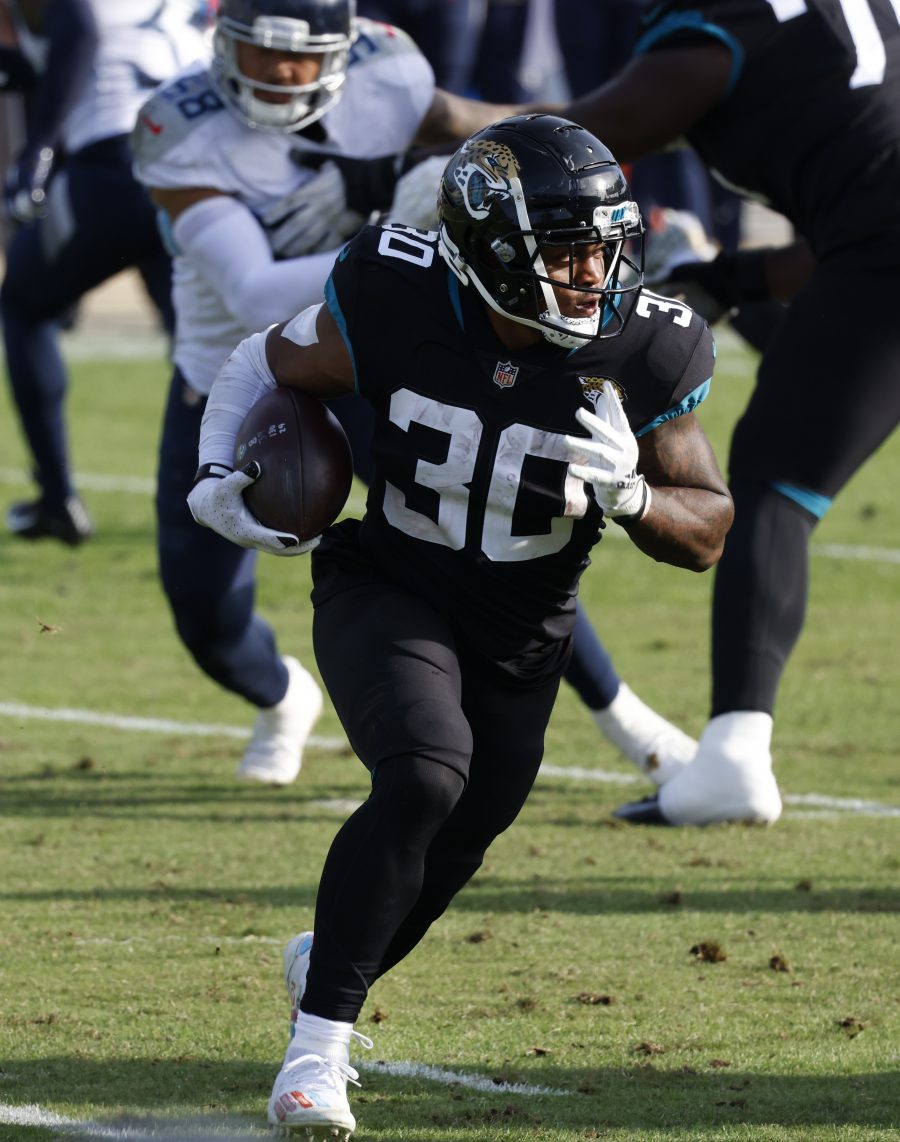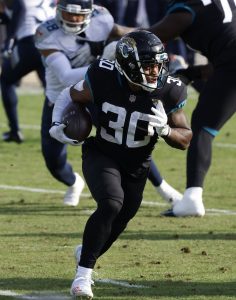 Robinson's career started far differently than it has gone in recent years. The former UDFA recorded 1,414 scrimmage yards and 10 total touchdowns as a rookie in 2020. The Jaguars eventually saw former first-rounder Travis Etienne assume the role of lead back, however, which made Robinson a luxury in the backfield. The latter was dealt to the Jets midseason in 2022.
With Breece Hall having suffered an ACL tear, the door appeared to be open for Robinson to take on a somewhat notable role. Instead, he received only 29 carries, and his 2.9 yards per attempt average made it an easy decision for New York not to retain him. Robinson briefly found a home in free agency by signing a two-year deal with the Patriots, but his tenure there proved to be very short lived.
The 25-year-old was released after he was unable to remain healthy through the spring. That left him on the open market once again until the onset of training camp, where he landed a deal with the Giants. The absence of Saquon Barkley at the time, which was sparked by his contract situation, gave Robinson an opportunity to win at least the third RB spot. Barkley is back in the fold, though, along with Matt Breida, Gary Brightwell and Eric Gray.
In addition to Robinson, the Giants have waived defensive tackle Kevin Atkins, defensive back Darren Evans, defensive tackle Donovan Jeter and wideout Collin Johnson. Defensive linemen Tashawn Bower and Brandin Bryant, along with offensive tackles Korey Cunningham and Julien Davenport and receiver Jaydon Mickens were released. Lastly, wideout Bryce Ford-Wheaton was placed on injured reserve, meaning he will be sidelined for the 2023 season.