One of the two rookie wideouts the Steelers drafted this year will not start the season on time. Calvin Austin III joins safety Damontae Kazee in being moved to IR ahead of Week 1.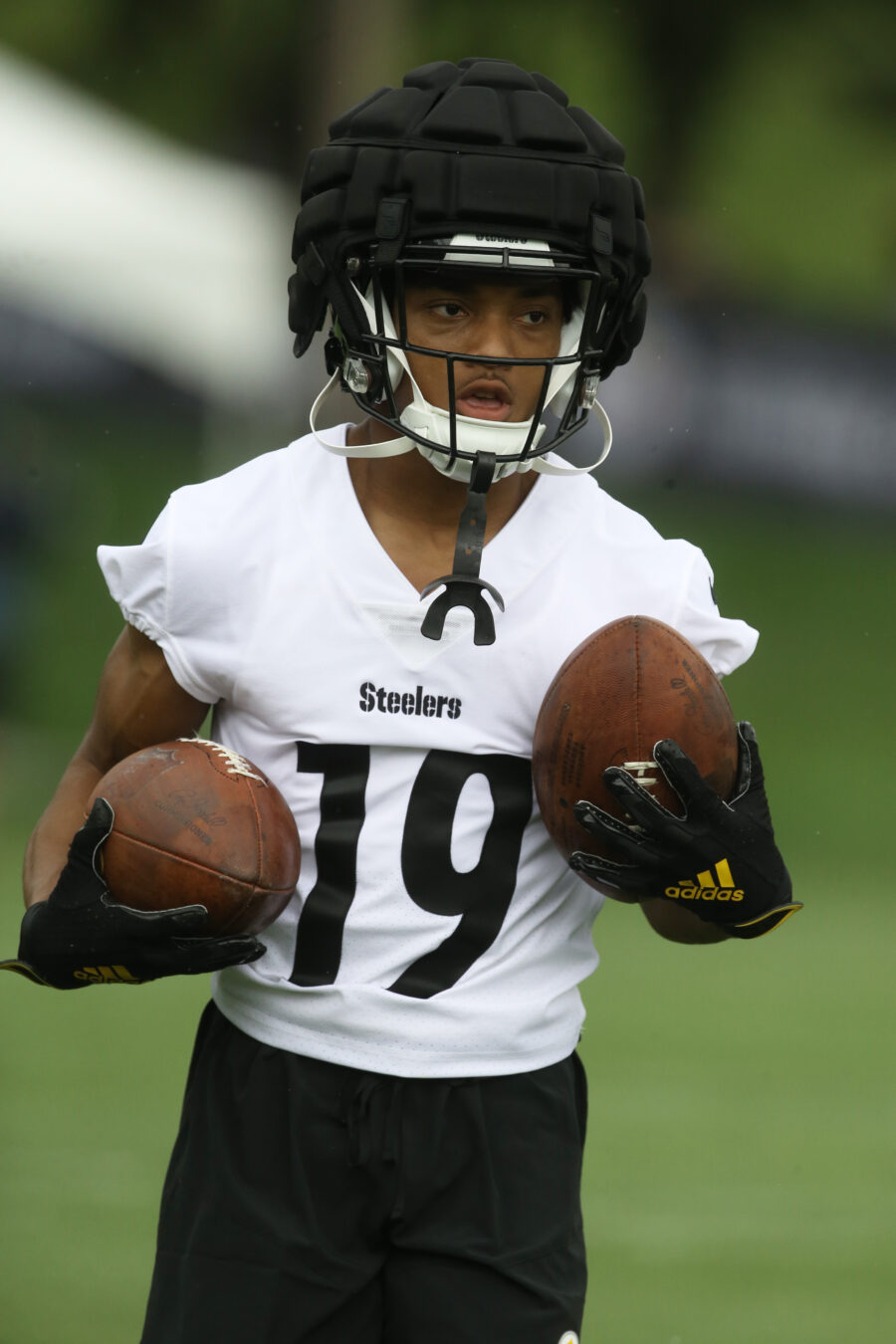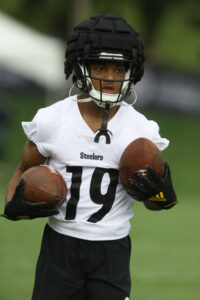 Because Pittsburgh carried both through to IR following Tuesday's roster cut, each can return after four games. The NFL both increased the IR-return timetable from three games to four this season and, after unlimited IR comebacks could ensue in 2020 and 2021, limited players coming off IR to eight this year.
With Austin and Kazee shifting off the roster for the first four weeks, the Steelers re-signed linebacker Marcus Allen and offensive lineman Trent Scott. Allen has been with the team since 2018, while Scott — a Panthers spot starter over the past two seasons — initially caught on with Pittsburgh in May.
After flashing this offseason, Austin sustained a foot injury that has forced him to miss time. The Steelers took the Memphis in the fourth round (138th overall), doing so just before the Ravens planned to select him. The Austin pick came two rounds after Pittsburgh selected George Pickens. Pittsburgh's second-rounder is expected to join Diontae Johnson and Chase Claypool as the team's top receivers. The Steelers, as they are wont to do, reloaded in the draft at the position — after letting JuJu Smith-Schuster and James Washington walk in free agency.
The Steelers had prepared to place Kazee on IR since his injury in their preseason finale. A 15-game Cowboys starter last season, Kazee is expected to miss extensive time due to a wrist injury. The Steelers placed safety Karl Joseph on IR before the season, but because they waited until after setting their roster to shift Kazee to the injured list, the latter is eligible to return during the year.